Team Canada ready for final exam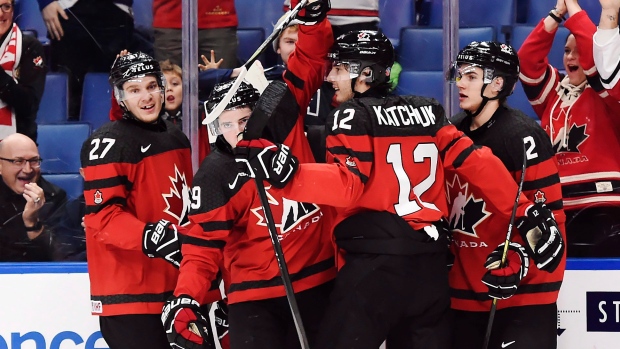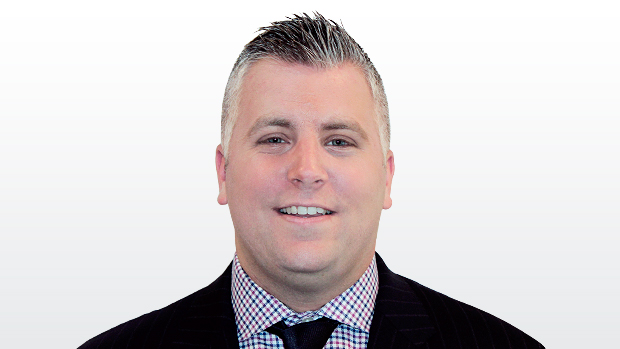 BUFFALO, N.Y. — Team Canada's homework is done. There will be no last minute cram session.
Twenty-two teenagers have studied and prepared since Dec. 12, when this group first came together for selection camp in St. Catharines, Ont.
The final exam is Friday night. There will be no letter grades. This World Junior Championship test is pass or fail.
There is only one question: How will Team Canada manage the moment in a gold-medal game with an entire nation watching?
"When you sit down at the exam and you studied, you know, you're like 'Bring it on. I know the answers,'" head coach Dominique Ducharme said. "And we all have this feeling."
It's the only question for both Sweden and Canada. A new gold-medal winner will emerge for the ninth consecutive World Juniors, but only one team can exorcise demons of tournaments past.
That's why Ducharme didn't want to revisit his comments from last year when he said Team Sweden "finds a way to lose" big games, saying "that was last year." Sweden, better known as the Washington Capitals of the World Juniors, has won 44 straight preliminary round games but has just one gold medal to show for it.
In reality, both countries have a single gold in the last eight years. And this core of Team Canada hasn't exactly been its best when the lights are brightest.
As easy as the path to Friday night has seemed, the truth is Team Canada failed its only true test of the 2018 World Juniors so far, blowing two different two-goal leads to fall to the rival Americans in a shootout in front of 44,592 fans in the snow.
Seven returning players are seeking redemption for last year's gold-medal shootout loss in Montreal, a night that ended in players choking back tears.
"It's the moments, they are important," Ducharme said. "It's about managing those emotions."
Emotional regulation is Ducharme's only critique of his team in the tournament. He felt they were too excited against Finland to open the tournament, but settled in. Then the opposite happened against the Americans.
"The good thing is, it didn't cost too much," Ducharme said.
It may have even helped. Ducharme said Team Canada had to "learn how to win."
"Our players needed to see it and feel it," Ducharme explained. "Sometimes to get that bite, that kick in the butt, that's not a bad thing. It makes you understand a little bit quicker."
Ducharme believes Team Canada has learned from those moments. The proof he said was in how Canada responded after taking Team Czech Republic's best punch in the first 10 minutes of the semi-final on Thursday, an early snipe from star prospect Filip Zadina making Canada trail for the first time all tournament.
Hat-trick hero Drake Batherson said you could "feel the tension in the air." Sometimes, Ducharme said, the focus is so much on trying to get to the gold-medal game that the semi-final lags. The Czech lead lasted for just 9:10.
"For the first time, we had a little bit of adversity," forward Maxime Comtois said. "I think we just focused ourselves. We kind of regrouped. We had two power-play goals that got us going, and then we were just unstoppable."
Team Canada has been unstoppable most of the way. Just ask Switzerland coach Christian Wohlwend. They've been bigger, better, faster and more skilled, outscoring opponents 23-4 since his comments.
Hey Baby, Canada's catchy goal song, became the soundtrack of the tournament, playing 36 times over six games. Their power play is clicking at an absurd 57 per cent. A roster criticized for passing on high-end skill at forward has produced an incredibly balanced attack, as evidenced by seven goals from Batherson, their lowest NHL draft pick on the top four lines.
Batherson was named one of Team Canada's players of the tournament by team staff, alongside two defencemen – Cale Makar and Connor Timmins – who have been revelations. Goaltender Carter Hart has barely been tested, but Canada still has the best team save percentage (.929) after what he called two subpar performances.
Everything is in line for Team Canada on the ice. Seemingly the only thing that can derail Canada is composure. That raw emotion is what makes World Juniors so compelling.
Swedish captain Lias Andersson said his team is ready, having continually addressed a long run of medal-round failures. Team Canada says they are ready for redemption.
The answer will be either a memory or a scar – both of which will last a lifetime.
"I tell people that pressure is a made up thing unless you make it something," Makar said. "We're going to be fighting for gold for our entire country and we'll be wearing our pride on our sleeves."
Contact Frank Seravalli on Twitter: @frank_seravalli​