Team Sweeting replaces Team Moiseeva at Everest Curling Challenge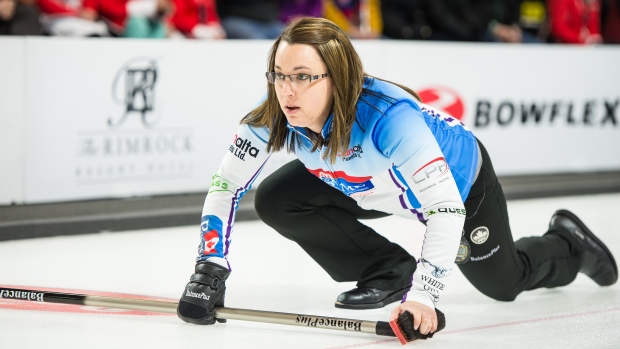 There is a change to the teams for this weekend's Everest Curling Challenge.
Russian skip Victoria Moiseeva is ill and will be unable to compete in Fredericton, New Brunswick. As a result, her squad will be replaced by Team Val Sweeting who finished second to Team Moiseeva in the last chance fan-vote.
"The Everest Curling Challenge became aware this morning that skip Victoria Moiseeva is ill, and unfortunately is unable to compete this weekend. Although we will miss having Moiseeva and her team compete, we hope that she has a quick recovery," Everest Curling said in a statement Monday night. "As a result, Canada's Team Sweeting, who received the highest number of fan votes behind Team Moiseeva, will join the seven other teams participating in the unique, mixed format event."
Moiseeva posted a message to Instagram late Monday night.
"Sometimes things happen differently than you expect them to. It happened to me now. Instead of going to Canada to participate in Everest CC I had to go to doctors, and found out I have to be hospitalized (don't worry, everything will be fine). Unfortunately, it affected my team's participation in the tournament and our team has been replaced. It is the organizations decision and we respect it," she said. "We'll have two more tournaments in Canada later, where I'll be playing with my girls already. I would love to say thanks to my coach and team for their understanding and support. And say thanks to everyone who has been voting for us!"
Team Sweeting will join the seven other skips and their teams for the mixed format event. On Thursday, the eight skips will draft entirely new teams consisting of two men and two women. The new foursomes will then go head-to-head in a single elimination knockout tournament as they compete for a $200,000 grand prize.
The tournament gets underway Friday night at 6:30pm ET on the TSN 1/3/4 and TSN GO.