Teams prepare for 'absolute chaos' of 3-on-3 overtime
All 30 NHL teams will get to work on 3-on-3 during the preseason, with each team playing the scenario at least three times, whether or not a game is tied.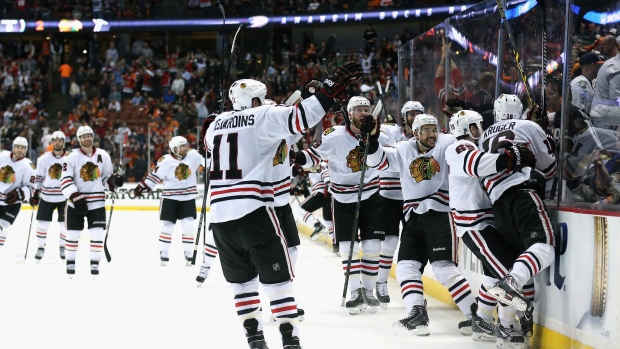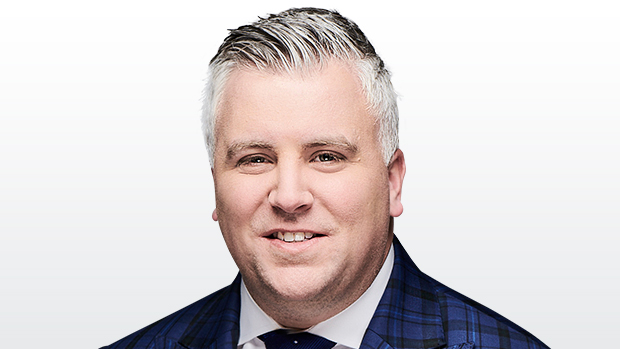 After watching just a few minutes of his Blues prospects participate in a 3-on-3 scrimmage, Ken Hitchcock had an opinion on what the NHL's new overtime format will look like this season.
"Absolute chaos," Hitchcock said in a revealing video posted on the team's web site. "There wasn't a scoring chance 4-on-4 for 10 or 12 minutes. As soon as it went to 3-on-3, the whole energy changed, the whole game changed. It was just score, score, score."
Hitchcock said the Blues will practice 3-on-3 situations every day for the first four days of training camp. All 30 NHL teams will get to work on 3-on-3 during the preseason, with each team playing a 3-on-3 scenario at least three times, whether or not a game is tied.
Ottawa vs. Buffalo on Sept. 23 (7:00 ET, TSN5) will be one of the many games to head to 3-on-3 overtime.
"The interesting thing will be watching how coaches figure out what system to play," Todd Nelson said from Traverse City, Mich., on Tuesday. "There are a lot of nuances to 3-on-3, depending on personnel, style and aggressiveness."
Nelson, 46, is now head coach of the AHL's Grand Rapids Griffins. He spent the bulk of last season as the Oilers' head coach, replacing Dallas Eakins, but he also prepared the Oklahoma City Barons in training camp for a season with an AHL-best 14 overtime wins.
For the most part, Nelson said the Barons used two forwards and one defenceman. Depending on the makeup of his roster, Nelson said he "wouldn't hesitate" to use three forwards or even three defencemen at a time, particularly if they were mobile.
"This will be about puck possession more than anything," Nelson said. "You have to have the balanced mindset that you're not going to sit back, but you still have to play good defence. I think you're going to see coaches develop a lot to see if they can produce 2-on-1s, whether that's by turning back and regrouping and gaining more speed.
"It will also help quite a bit if you have a goalie who can play the puck well. You'll see teams start to send guys in that case to see if they can spring a break."
Nelson's new boss, Red Wings general manager Ken Holland, was a longtime proponent of 3-on-3 overtime. He said in June the projection for this season is to reduce the number of games decided by shootout by 66 to 70 per cent.
Last season, the AHL's new format of three minutes at 4-on-4 followed by four minutes of 3-on-3 play produced a goal in three out of every four (75 per cent) overtime games. In 2013-14, only 35.5 per cent of AHL games were decided by overtime.
The NHLPA was not willing to extend overtime by an additional two minutes, so the NHL opted for a straight five-minute session at 3-on-3.
If a penalty is called during overtime, the penalized team will skate at a 4-on-3 disadvantage, rather than facing a 3-on-2 situation. Additionally, if a team decides to pull their goaltender during overtime and it results in a loss, that team will forfeit the point earned for reaching the overtime period.
Last year, the Texas Stars dropped an AHL-worst 13 games in overtime, but coach Derek Laxdal said it wasn't for lack of opportunity.
"The funny thing about our record was that I'd say we were almost always the first team to generate a 'Grade A' scoring chance," said Laxdal, a former Maple Leafs draft pick, on Tuesday. "Then it becomes a track meet. That's where you get in trouble."
Laxdal said a lot of teams would sit back and wait for a turnover, in an attempt to catch the opposition exhausted from offence. Wins and losses came down to mistakes - a player dropping his stick, a poor line change - more often than talent.
Since teams will still be switching ends after the third period, a "long" line change will allow for more chances. Hitchcock said tired players might think they're making a smart play by dumping the puck in on the goalie, but a smart goalie will push the pace the other way.
Hitchcock wants his team to "be in attack mode." Others will sit back and wait for an opportunity.
"The wrong two steps is a 2-on-0 breakaway the other way," Hitchcock said. "There is all kinds of strategy involved here."
Fortunately, Hitchcock has a weapon like Vladimir Tarasenko at his disposal.
In all, less than half the roster will likely see the ice during overtime, placing more of an emphasis on speed and skill. Still, defencemen might have to take face-offs, and goalies will be heavily involved in pace.
And that's better than deciding a team game through the individuality of a shootout.
"It's going to be really exciting," Nelson said. "I think we all like shootouts and some of the moves, but [3-on-3] just seemed to be the right thing."
Frank Seravalli can be reached at frank.seravalli@bellmedia.ca.