Ten tweaks up for debate at NHL GMs meeting
There is no hot-button issue to tackle on the agenda as NHL general managers arrive in Boca Raton for their annual meeting, TSN Senior Hockey Reporter Frank Seravalli writes.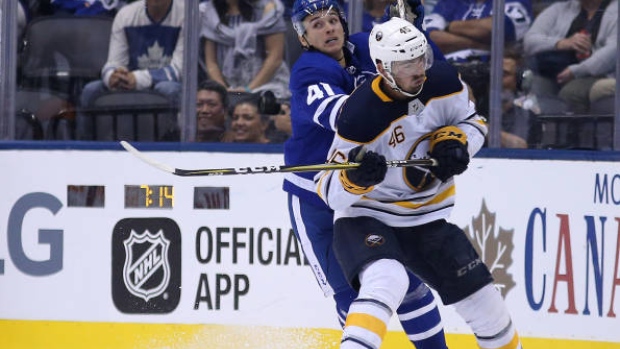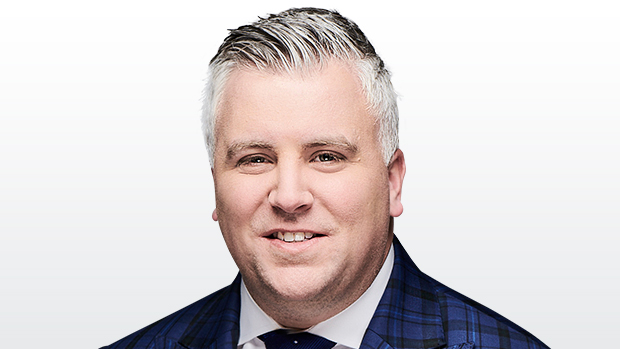 BOCA RATON, Fla. - Florida's warm, gentle breezes naturally lead to blue-sky dreaming, even for the NHL's 31 general managers.
Unlike recent years, there is no hot-button issue to tackle on the agenda – no fire to put out – as the GMs arrive in Boca Raton for their annual meeting.
The game is in a good place. Three-on-three overtime is appointment viewing. Coach's challenges and video reviews seem manageable and expedient.
But that doesn't mean that some managers wouldn't like to see little tweaks in the game - or at least talk about them.
Here are 10 potential tweaks on the GM's agenda this week, some of which may gain traction, and others that are little more than blue-sky ideas:
Clocks in the corner boards: The Toronto Maple Leafs and Detroit Red Wings played an exhibition game this year with clocks placed in the corner boards. The response from coaches seemed to be positive. They could prevent players from having to look up. The questions now: How many to implement (two or four?) and how to not obstruct dasher advertising?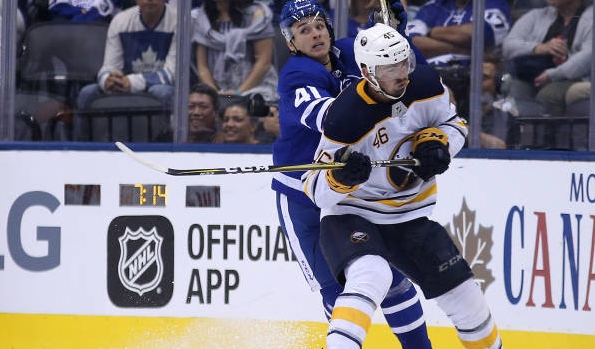 Roster/cap status of suspended players: When Tom Wilson was suspended for 14 games in October the Capitals received relief from Wilson's roster spot and were able to list him as non-roster, but the team was forced to carry his salary cap hit. One proposed idea is to treat lengthy suspensions (at least 10 games) with the same roster and cap benefit of long-term injured reserve (LTIR) players. Some GMs may be opposed to this because it removes the punishment from the team.
Goalie skate blades: Remember when Tuukka Rask lost his mind in the playoffs last spring when the Tampa Bay Lightning scored on a play in which his skate blade fell out? Rask was so incensed he winged his blade across the ice. The rule book did not allow for the referee to stop play in that instance. Now there is an idea to treat a lost skate blade the same as a goaltender whose helmet comes off – with an immediate stoppage.
ROW Tiebreaker: The first tiebreaker in the standings is number of regulation and overtime wins. There is a proposed idea to now only include regulation wins, removing overtime wins from the formula. For two teams tied entering Sunday night's action, the Penguins (30 regulation wins) would have slight edge over Montreal (29), compared to their current ROWs, which are tied 33-33.
Pick your poison faceoff: Should a team on the power play be able to decide which side of the ice a faceoff is on?
No bucket warm-ups: One of the most cherished NHL pre-game traditions may be in jeopardy. Should players be allowed to take the warm-up without a helmet? We figure this might have been asked in 2012 after Taylor Hall's gruesome injury, but it's up for discussion again. Also, GMs will look at the AHL's helmet rules, which require a skater to exit the ice immediately if his helmet comes off during play.
The Leggio Rule: Goaltender David Leggio never made it to the NHL, but he may impact a rule change. In both the AHL and in Germany, he purposely knocked the net off on clear breakaways. Those both resulted in penalty shots. In this case, the proposal is to change the wording for when a goaltender does that, automatically awarding a goal instead of a penalty shot.
No slamming: In light of Vancouver's Elias Pettersson being slammed to the ice, there is a proposal to specifically add the word "slamming" to the definition of roughing in the rule book. Florida's Mike Matheson was suspended for two games for that incident on Oct. 13, but it was penalized as interference and unsportsmanlike conduct.
Outdated Fines: Did you know that the NHL rule book calls for automatic fines for certain infractions? The problem is that they were seemingly written based on a 1970s-era pay scale. For instance, a player receiving any misconduct penalty (Rule 22.5) will be fined $100. That's tip money for today's player. Those could be updated, but probably not without discussion from the NHL Players' Association. Fines for Department of Player Safety violations, while still minimal, were collectively bargained.
Foul language: Swearing and hockey go together like horse and carriage. It's as old as the day is long. But with cameras capturing so much of the chatter, there is an appetite to try and curb foul language and trash talking on the ice and on the benches. Good luck.
Contact Frank Seravalli on Twitter: @frank_seravalli