TFC needs to exercise caution in possible Altidore dealings
Should Jermaine Defoe return to his homeland to play this season, as has widely been reported, Toronto FC will need a proven goal scorer to replace him. As TSN soccer analyst Jason deVos explains, TFC should exercise caution with whomever they end up pursuing, including someone like Jozy Altidore of Sunderland.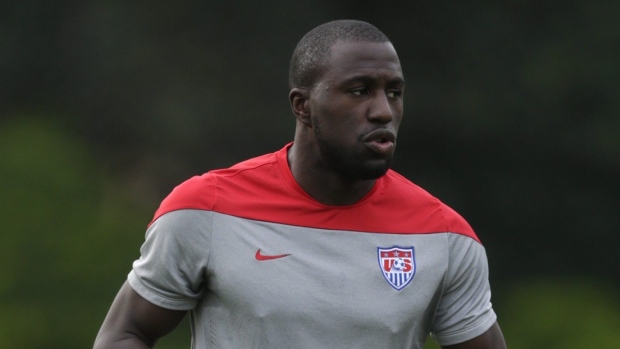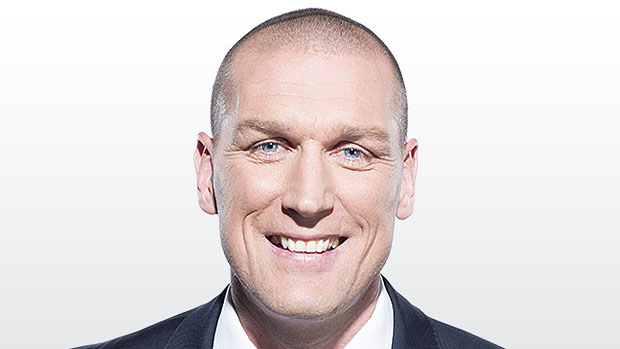 While the English transfer window has been open since the first of January, a deal has yet to materialize that will see Toronto FC striker Jermain Defoe return to his homeland. While Defoe insists that he has never tried to orchestrate a move away from Toronto FC, it has been widely reported that a number of clubs are interested in acquiring his services.
If Defoe does leave the club, Toronto FC will need to replace the Englishman with a proven goal scorer.
One move that is being suggested is a possible swap deal with Sunderland that would see U.S. international Jozy Altidore (plus some financial compensation) coming to Toronto in exchange for Defoe.
While Altidore has scored goals in the past – 39 goals in 67 appearances for AZ Alkmaar in Holland between 2011-13, for instance – his time at Sunderland has been a disaster. Since joining the Premier League team in July 2013, Altidore has scored just one league goal in 42 Premier League games. His struggles in the northeast of England have led many to believe that the American simply does not have what it takes to score goals at the highest level.
If he were to return to play in MLS, Altidore's reported wage demands are ridiculously high for a player in his current form.
If Toronto FC is indeed making a move to bring Altidore to the club, they need to be very careful when they decide just how much they are willing to pay him.
Some people believe that because the "cap hit" for a designated player is $387,000, it really doesn't matter what a club pays a player above and beyond that. Whether a designated player makes $1.2 million per year (like Gilberto) or $6.5 million per year (like Michael Bradley), it doesn't really matter; their cap hit is exactly the same at $387,000.
These people are wrong.
While it might not matter in terms of the salary cap, it does matter in a much more important place – the dressing room.
Players are not stupid, despite plenty of evidence to the contrary. They know exactly what they are worth to their team and, thanks to the Players Union releasing the salaries of its members, exactly what their teammates are worth, as well.
In most of the world, salary information is kept private. Players do not know what their teammates are earning, or what their opponents in the league are being paid. Players can only guess at what these numbers are, which keeps dissension in the ranks to a minimum.
In MLS - where everyone knows what everyone else is earning – publicly available salary figures can lead to major problems.
Players do not begrudge each other what they earn – far from it, in fact. If a player is earning a high wage in relation to his teammates, the general consensus in the dressing room is "Well done – can I get your agent's phone number?" There is rarely bad blood between players over what they earn.
Problems arise, however, when players start comparing wages, taking into account performances on the field. If a player is being paid a fortune and not returning that investment with outstanding performances week in, week out, his teammates who are performing well begin to rethink their own value to the team. This then creates a rift – not between players, but between the players and the club; the players who are "doing the business" begin to think they are being underpaid and undervalued. These players base their value not on their market value, but on what their contribution to their team is in relation to their team's highest earner.
Toronto FC does not need to look too far into its own past to find a stark reminder of the danger of overpaying players.
When Toronto FC signed Dwayne De Rosario in late 2008, it was a dream move for both the player and the club. "De Ro" was coming back to his hometown club in the hopes of leading them first to the playoffs, and then to an MLS championship. It was a match made in heaven.
De Rosario quickly became the main goal scoring threat for TFC – 11 goals in 2009 was bettered by 15 goals in 2010 – and he was well paid by MLS standards, earning a guaranteed salary of $443,750 in 2010. Unfortunately, De Rosario was not well paid by TFC standards.
When Toronto FC made De Rosario's Canadian national team teammate, Julian de Guzman, the club's first designated player in 2009, they decided to offer de Guzman a staggering contract - nearly four times as much as De Rosario was earning ($1,717,546 in 2010, to be exact). To compound this mistake, in 2010 the club signed Mista, paying the Spaniard $987,337 for half a season's work.
This caused a massive problem for TFC. De Rosario looked at his production on the field in 2010 (15 goals, 3 assists) and compared it to de Guzman's (0 goals, 2 assists) and to Mista's (0 goals, 1 assist) and things didn't add up. De Rosario was "the man" for TFC, but he wasn't being paid like it.
Whatever your views are on what played out next – De Rosario's cheque-signing celebration, his subsequent trade to the New York Red Bulls in 2011 – the problems would likely never have arisen if TFC hadn't drastically overpaid both Julian de Guzman and Mista.
This is why Toronto FC needs to be very careful if it decides to sign Jozy Altidore.
The U.S. international will likely score goals in MLS. After all, he's done it before, notching 15 goals in 37 games from 2006-08 with the New York Red Bulls while still a teenager. At 25, he has the size, strength and experience needed to succeed in this league.
But nowhere outside of MLS would you find a club willing to pay Altidore $5-$6 million per year to play for them. If TFC decides to offer that kind of contract to the player, they'd better be very confident that he is going to deliver a significant return on that investment.