TFC re-sign D Moor on one-year deal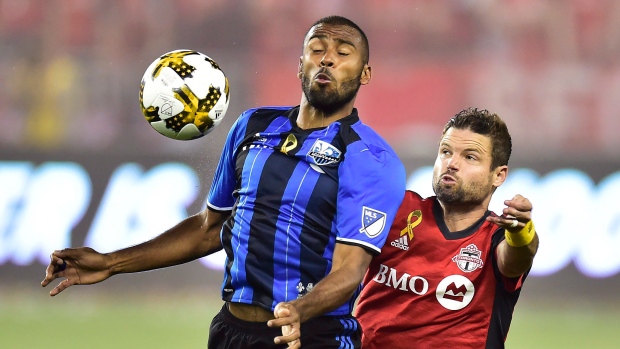 Toronto FC have annouced Friday that the team has re-signed defender Drew Moor to a one-year extension plus an option.
"Few words can express what it means to me and my family to continue representing Toronto FC. We have experienced a lot of special moments both on and off the field in Toronto, the club has given us so much these past two years and there is nowhere else we'd want to be," said Toronto FC defender Drew Moor. "I can't wait to get back to work with my teammates, coaches and staff ahead of the 2018 season as we defend our MLS Cup championship."
The 33-year-old made 34 appearances with the club in 2017, scoring two goals and helped Toronto FC capture their first ever MLS championship.
Moor has made 384 appearances in his MLS career playing also with the Colorado Rapids and FC Dallas.
"Drew has been an important part of our club's successes for the past two seasons. Both sides eagerly wanted to ensure this partnership would continue beyond 2017," said Toronto FC Sr. Vice-President, Soccer Operations & General Manager Tim Bezbatchenko. "He and his family chose Toronto two years ago as a free agent. We're happy they have committed to stay and that we're able to keep a man of great character as well as an important, experienced leader as we defend our championship next season."