The 12 biggest hockey stories of 2016
With the holidays fast approaching, TSN Senior Hockey Reporter Frank Seravalli recounts the major headlines of the calendar year in a partridge-in-a-pear-tree style.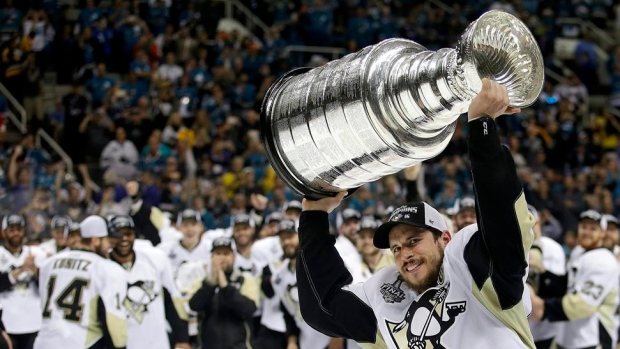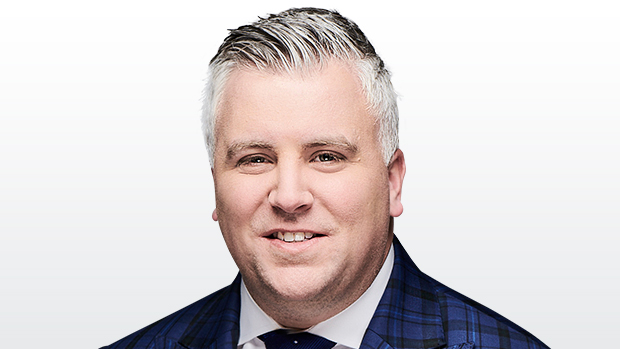 With Christmas fast approaching, it's time to recount the 12 biggest hockey stories of 2016 in a partridge-in-a-pear-tree style:
One Sterling Sidney: It was one of the best individual years by a hockey player ever, yet not enough for Sidney Crosby to win the Lou Marsh Award. Stanley Cup. Conn Smythe Trophy. World Cup of Hockey. World Cup MVP. The only thing missing was the Hart Trophy. Oh, yeah, Crosby has also scored more goals (47) in the 2016 calendar than anyone else.
Two Faces of Torts: With every team now one-third of the way through the schedule, John Tortorella's Columbus Blue Jackets lead the NHL in points percentage (.741). This comes after Torts was behind the bench for the worst showing of an American team in best-on-best competition at the World Cup in September. Quite the turnaround.
Three to Five Falling: The Vancouver Canucks ended up as one of the NHL's biggest losers in April's draft lottery. They fell from third to fifth overall based on the ping pong balls, missing a chance to pick one of the 'Big Three' in Jesse Puljujarvi. Defenceman Olli Juolevi, picked fifth, could well develop into a star. But luck needs to be on Vancouver's side this year, because 2017 is the draft in which it would really hurt to select outside the top two, with no clear-cut No. 3 prospect on the board after Nolan Patrick and Timothy Liljegren. Vancouver is one of two Canadian clubs (Calgary) to never pick No. 1 overall.
Four Maple Leaf Rookies: The shot in the arm provided by Toronto's four rookies - Auston Matthews, Mitch Marner, William Nylander and Nikita Zaitsev - is undeniable. They've transformed the Maple Leafs from unwatchable to appointment television and have already given Toronto an outside shot at the playoffs in a mediocre Atlantic Division. Matthews (22 points), Marner (20) and Nylander (19) all rank within the Top 80 in NHL scoring.
Five More Points for Jagr: Harnessing the power of his legendary mullet once again, Jaromir Jagr is about to be second only to Wayne Gretzky in career points. He is five away from passing Mark Messier with 1,888 points. It's amazing to wonder how much separation Jagr, who turns 45 in February, would already be enjoying from Messier had he not left for Russia's KHL from ages 36-39.
Six Months to Survey: Dec. 29 will mark six months since June's seismic swap of P.K. Subban for Shea Weber. Who is winning the trade? Check in again in seven years, but it'd be hard to argue it's not the Canadiens, who are back atop the Atlantic with a healthy Carey Price. Weber leads the NHL in plus/minus (+18), is tracking to set a new career-high for goals (23), and went more than a month without being on the ice for an even-strength goal against. Subban and the Predators have been on a rollercoaster. Subban already has one more goal than he did all of last year in Montreal, but the Predators have been wildly inconsistent around him.
Seven Sens Coaching: New GM Pierre Dorion is hoping the Senators have found their long-term voice in Guy Boucher, Ottawa's seventh coach in 10 seasons. So far, the Sens have struggled to score, but they've allowed 15 fewer goals than at the same point last year, with star Erik Karlsson buying in to lead the league in blocked shots.
Eighty Million Later: After signing contracts worth a combined $85.1 million this year, Johnny Gaudreau and Sean Monahan have been slow to rev up to last year's point production. Gaudreau missed 10 games with a hand injury and has four consecutive two-point games, but he and Monahan are still a combined 33 points off last season's pace over a full campaign. The Flames are squarely in the playoff picture in part thanks to Chad Johnson, who stole the starter's role from Brian Elliott and has the NHL's best save percentage (.947) over the last month.
Nine Lives of Gagner: Columbus forward Sam Gagner is the NHL's comeback player of the year through the first third of the season. Gagner, 27, has 12 goals and nine assists for 21 points in 26 games as a Blue Jacket. He posted just 16 points in 53 games last year in Philadelphia. On a one-year deal at $650,000, Gagner has delivered the best cost-per-point ratio ($30,952) of any player in the NHL not on an entry-level deal this season.
Ten Shades of Stars: The Dallas Stars are on the outside looking in at the playoffs after pacing the Western Conference last year with 109 points. The glaring weakness remains in net with Kari Lehtonen and Antti Niemi — the most expensive tandem in the NHL at $10.4 million - but captain Jamie Benn hasn't looked himself after off-season core muscle surgery. Benn, 27, scored 105 points in the 2015 calendar year, but has just 64 in 2015 and has flipped from a plus-24 to minus-22.
Eleven Years in the Making: Thursday will mark the latest the Edmonton Oilers have been in a playoff position since 2008. On Dec. 15, 2008, the Oilers were in eighth place and the wheels fell off. Today, they are tied for second in the Pacific Division. Connor McDavid is giving the Oilers a real chance to avoid setting a dubious NHL record for longest playoff drought at 11 years. The 19-year-old McDavid leads the league with 39 points.
Twelve Months Same Problem: The infusion of Finnish Flash II in Patrik Laine has perfectly complemented young stars Mark Scheifele and Nik Ehlers. But the problem in Winnipeg is the same as last season: The Jets' goaltending isn't good enough. No team in the NHL has allowed more goals than the Jets, who rank 25th in save percentage (.901). With $4.5 million man Ondrej Pavelec stashed in the AHL, it's baptism by fire for 23-year-old Connor Hellebuyck. The Jets have one fewer point than at the same juncture last year, on pace for 72 points and lottery territory again.
Merry Christmas and Happy Holidays to all.
Contact Frank Seravalli on Twitter: @frank_seravalli