The 20 best quotes, quips and burns of the 2018-19 season so far
The hockey world is coming out of its shell. What a time to be alive. TSN Senior Hockey reporter Frank Seravalli takes a look at the 20 best quotes, quips and burns from around the game in just the 2018-19 season alone.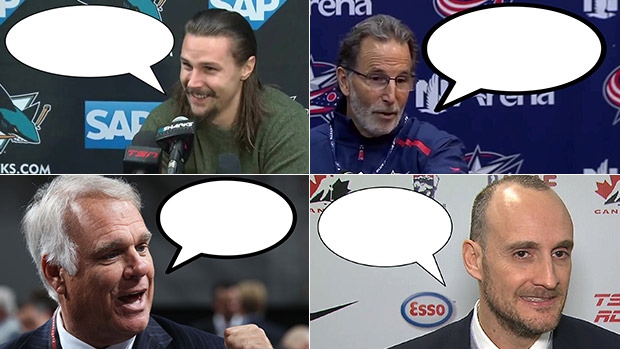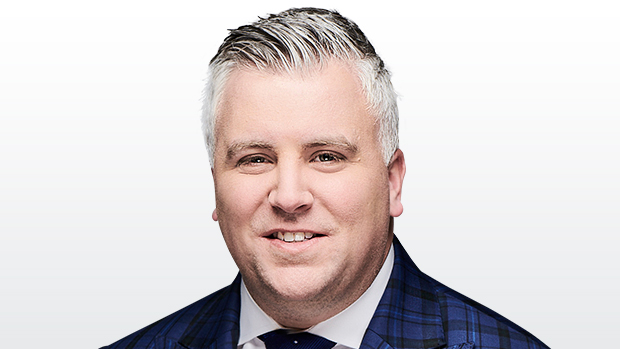 Hockey people never say anything, the refrain goes. Bland and robotic personalities are holding the game back.
Yes, hockey players and coaches can be a bucket of clichés in front of a microphone. You know them all: "Complete 60 minutes. Gotta get pucks deep. We've got to score those dirty goals. We're going to take it one game at a time." It can be exhausting.
Except now, seemingly more than ever before, they are saying something.
The hockey world is coming out of its shell. What a time to be alive.
Here's a look at the 20 best quotes, quips and burns from around the game in just the 2018-19 season alone:
20. "Loyalty."
– New York Islanders forward Anders Lee when asked about the most redeeming quality in a teammate by the NHLPA on Sept. 5, throwing shade on departed captain John Tavares.
19. "He was out there skating like it was free skate. Lots of circles in his game."
– Team Canada coach Tim Hunter putting 17-year-old Alexis Lafrenière on blast on Dec. 28 at the World Junior Championship.
18. "You'll do anything to win, won't ya?"
– Toronto Maple Leafs coach Mike Babcock when asked about Nashville Predators counterpart Peter Laviolette wearing a bull mask during his press conference to satisfy a bet with his players following a sweep of Alberta on Oct. 20.
17. "That's 1,000 bucks! … That's 1,500 bucks because you can't turn it off! … That's 2,000 bucks! Get out of the room, Rims! I'm done."
– Always fiery Columbus Blue Jackets coach John Tortorella pointing his finger and dishing out fines to Fox Sports broadcaster Jeff Rimer on Dec. 20 after his cell phone kept ringing during his press conference.
16. "When he's lazy, I can't do myself."
– Pittsburgh Penguins star Evgeni Malkin on Oct. 29 on his love-hate relationship with frequent linemate Phil Kessel.
15. "It was Christmas greetings. I asked what the kids and wife are doing. He asked the same of me. No – it was just continuing the emotion of the fight."
– Ottawa Senators forward Bobby Ryan joking when asked about his fight with former teammate and Nashville Predators forward Kyle Turris spilling over into a shouting match in the penalty box on Dec. 17.
14. "I hope our players are eager and horny enough to win this game."
– Legendary Switzerland World Junior coach Christian Wohlwend on his team's preparation for the bronze medal game on Jan. 5.
13. "The last two games have been a real gut punch for me personally. I'm very frustrated that I have not been able to gain consistency in our performance and I haven't been able to change the culture of mediocrity."
– Dallas Stars coach Jim Montgomery leaving no question about his feelings after back-to-back losses on Jan. 13.
12. "You guys need a few more Nylander articles. It's been kinda quiet lately."
– San Jose Sharks forward Joe Pavelski to the assembled Toronto media on Nov. 15 during the heart of the William Nylander contract saga.
11. "You're a nail gun."
– Text message from Calgary Flames' Matthew Tkachuk to younger brother Brady Tkachuk after his first NHL fight for the Ottawa Senators on Nov. 17.
10. "You're going to lose hockey games. But you better want to battle somebody. It's just ridiculous. Three games where we feel good about our effort and our compete and then we come out here and do that? It's a freaking joke."
– Coach David Quinn ripping his New York Rangers after a 7-5 loss to Columbus on Jan. 13.
9. "Well, I don't think we hangover. Maybe from Christmas, yeah, but not from the Stanley Cup."
– The inimitable Alex Ovechkin on Dec. 27 when asked if his All-Star selection this year was more special because of the Washington Capitals' infamous Stanley Cup extracurricular activities.
8. "The time is nigh."
– Two-time Norris Trophy winner Erik Karlsson hilariously leading off his first press conference back in Ottawa with the San Jose Sharks on Nov. 30 after he walked out on a reporter two days earlier who said the same phrase in a clip that went viral.
7. "That's fine, you know. It's nice to get some people to think about me, same as like in April last year."
– Stanley Cup champion Evgeny Kuznetsov on Jan. 12 when asked about the Blue Jackets mocking his part pterodactyl, part albatross flapping-winged goal celebration. The Capitals knocked off Columbus in the first round in April on their way to the Cup.
6. "You can do it again, too. But you'll have to go through the f---ing Island."
– New York Islanders coach Barry Trotz addressing his former team in their dressing room after the Washington Capitals presented him with his Stanley Cup ring on Nov. 26.
5. "It me."
– Philadelphia Flyers mascot Gritty announcing himself to the world on Sept. 24 on Twitter.
4. "Well, they need something to blame after last year."
– Winnipeg Jets sniper and noted gamer Patrik Laine mocking the Vancouver Canucks' decision to ban players from playing the Fortnite video game on road trips on Oct. 3.
3. "I would never put an emoji on my stick. I have way more self-respect than that [long pause] … But I'll lick a guy."
– Boston Bruins pest Brad Marchand when asked on Dec. 31 about teammate David Pastrnak putting an emoji sticker of a pasta plate on his stick.
2. "Tonight should erase any claim that election to the Hockey Hall of Fame is a popularity contest."
– NHL commissioner Gary Bettman in his Hall of Fame induction speech on Nov. 13.
1. "They are f---ing horses---. I don't know how else to put it … We are a stars-driven league and our stars aren't getting it done. It's embarrassing and no one writes it. Write it!"
— Dallas Stars CEO Jim Lites eviscerating captain Jamie Benn and Tyler Seguin on Dec. 28.
Will Lites' rant ever be topped? We're only halfway through the season.