The numbers are against an Avs playoff appearance
The two most popular predictors of NHL playoff probabilities don't like Colorado's chances of playing in the postseason, TSN Senior Hockey Reporter Frank Seravalli writes.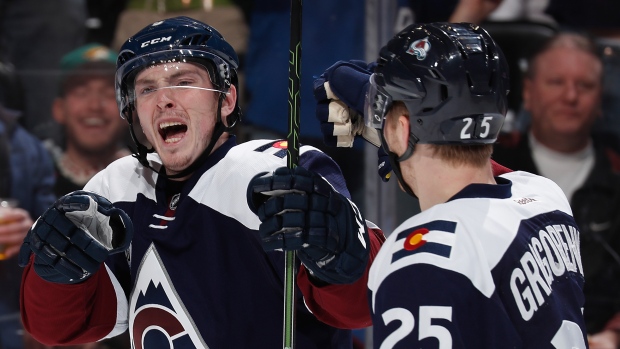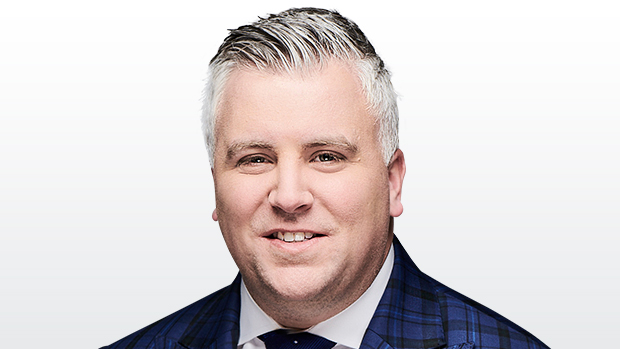 The Colorado Avalanche enter Thursday night's action with a two-point edge on the Minnesota Wild for the final Western Conference wild-card spot.
Yet the two most popular predictors of NHL playoff probabilities peg Patrick Roy's team's chances of reaching the postseason at no greater than a 32-per-cent shot.
How is that possible?
The easiest and most direct answer is two-fold: the Wild have two games in-hand over Colorado, beginning with Thursday's clash in Edmonton, and Minnesota also owns two of the three tiebreakers in the event both teams close the regular season with the same number of points. (Columbus is the last NHL team to miss the playoffs on a tiebreaker back in 2013.)
The amazing thing is that both HockeyViz.com and SportsClubStats.com arrived at the same 32- per-cent probability for Colorado on Thursday through vastly different methodology.
For years, NHL coaches have loathed the media using playoff prediction tools. More often than not, it served to denigrate a team's hopes without a lot of data behind it other than a 50-50 coin flip for remaining games.
Micah Blake McCurdy, a Halifax-based mathematician who has been doing great work for years with HockeyViz.com, sought to create a playoff prediction model with the weight of on-ice advanced statistics.
McCurdy's model is nicknamed Oscar. It does not rely on past wins and losses to predict future results, but rather uses the on-ice statistics from those games to do that.
Included are things like even-strength shot generation and suppression (defence), power-play shot generation, penalty-kill shot suppression, even-strength shooting percentage and home-ice advantage.
McCurdy incorporates those stats based on rolling 20-game segments to best account for and illustrate a recent trend or run. For example, the Wild have played 13 games under interim coach John Torchetti since Mike Yeo was fired on Feb. 13. So, roughly 65 per cent of Minnesota's predictive model is based on the Wild under Torchetti, the remainder under Yeo.
With seven more games played, all of the Wild's predictive model will be based on data compiled under Torchetti. McCurdy's info updates nightly, league-wide.
The only statistic that isn't included on a rolling, 20-game basis is even-strength goaltender save percentage; that is based on a goalie's lifetime numbers.
So, why does McCurdy's model only have the Avalanche at a 32-per-cent chance?
The Avalanche are one of the NHL's worst teams in advanced statistics. They allow the second-most shots per game, are 24th in shots generated and have middling special teams.
Based on the data McCurdy believes best predicts future success, the Avalanche rank 30th in the NHL, as witnessed in his power rankings:

In simplest terms, the Avalanche are expected to lose most of their games, according to McCurdy's model. They also have two fewer home games remaining than Minnesota.
On the other hand, SportsClubStats.com uses a different method that is based more on past games, scores and goal differential. It doesn't use all of that hockey-heavy data. Instead, SportsClubStats simulates the rest of the season's schedule millions of times by randomly picking scores for the remaining games.
SportsClubStats determined after 467 million simulations that Colorado's most likely record over the final 13 games, based on this season's results, is 6-6-1. With 87 total points, the Avs would only have a 22.5 per cent better chance than the Wild to get in, because the simulations predict Minnesota will finish with more than 87 points 73.5 per cent of the time.
The Avalanche also seem to be disproportionately affected in SportsClubStats' numbers because of goal differential. Roy is known to pull his goaltender early, which sometimes results in a more lopsided score without substantially hurting their chances at winning. The Avalanche are the only team in the Western Conference playoff picture with a negative goal differential this season.
Both sites are incredibly helpful. The visualizations on HockeyViz.com make it easy to understand. The detailed charts and point probabilities on SportsClubStats.com paint a full picture of what kind of run is required to squeak in.
HockeyViz.com has been touted as the most accurate playoff predictor by the hockey analytics community based on the slew of data analysis.
But these prediction models remain far from perfect. No model, for instance, could have seen the Canadiens' season blow up in spectacular fashion after goaltender Carey Price's injury in November.
It's why we watch the games.
Frank Seravalli can be reached at frank.seravalli@bellmedia.ca.