The numbers to help win your playoff pool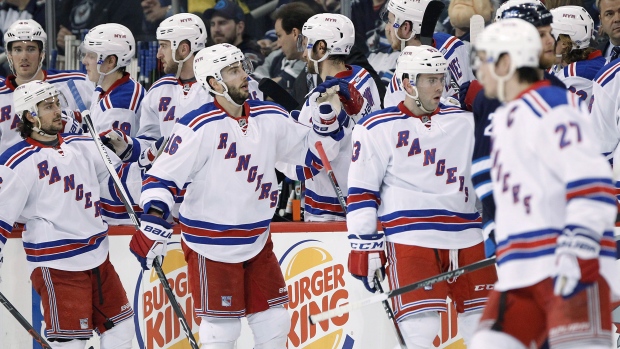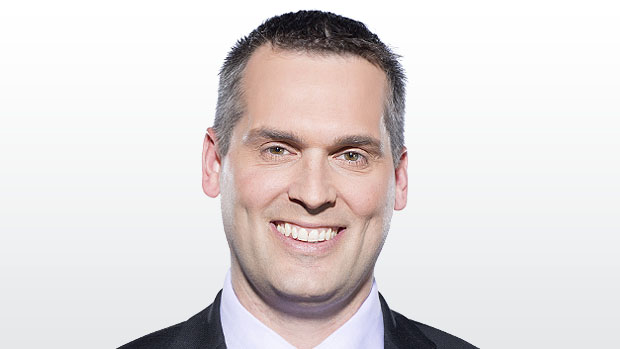 Playoff hockey begins Wednesday and this year's Playoff Payoff has the numbers and information to help you win your playoff pool.
When it comes to standard NHL playoff pools, the basic strategy is simple: pick players from the four teams you think will reach the Conference Finals; that will give the players selected enough games to score points for your squad. It's very difficult, if not altogether impossible, to win without having a solid presence among the final four teams because no matter how many points get accumulated in early rounds, if your team runs out of active bodies before the Conference Finals, then you're going get caught.
In most years, the focus would be on top seeds and there is nothing wrong with loading up on players from No. 1 and No. 2 seeds, provided you can get quality players. At the same time, this year's postseason appears as wide open as any in recent memory, so there is nothing wrong with seeking better value from team that won't necessarily require paying a premium.
That doesn't mean ignoring top players on favoured teams, but it there ought to be ample opportunity to secure value from lower-seeded teams.
There will come a time, at some point in your draft, that you have to decide whether you would rather have the best player on a low seed or a lesser player on a top seed and the answer will probably come by looking at the players you've already selected.
BEST PLAYER vs. PLAYER ON BEST TEAM
If you can take the best player off a lower seed, and it won't contradict any of your early picks, then it's likely a good move. If you don't have representation on a highly-seeded team already, it's generally not worth it to start investing in lower-tier players.
So, Ryan Callahan and Valtteri Filppula may offer good value with Tampa Bay, but if they are the best available Lightning forwards by the time you pick, you're likely fighting an uphill battle to beat out teams that have Steven Stamkos, Tyler Johnson, Nikita Kucherov, Ondrej Palat and so on.
However, it could also make sense to seek out top players on a lower seed that offer bigger marginal returns if they pull off at least one series upset. The Senators are red-hot, but a lower seed. What about Kyle Turris or Mark Stone after the top teams have been targeted?
What about Sidney Crosby? If the Penguins get into the playoffs, they're limping in. That makes it tough to place the value on the league's best player, unless you expect the Penguins to be a lively underdog in Round One.
INJURIES
Just as with the real teams involved, injuries are always a factor, so it's imperative to stay on top of the playing status of top players heading into the postseason, both for the potential line combinations and having some idea who might be filling in if a significant player remains sidelined.
NHL teams are notorious for being vague or even dishonest regarding injuries at the best of times, let alone at this point in the season, but you may want to avoid, or at least decrease the value of, guys who are already going into the playoffs with injuries.
As the playoffs start, there are a number of high profile players that may not be ready or, if they are, may be playing through injury. Not including the players not expected to play at all (Mark Giordano, Kris Letang, Erik Cole eetc.), that list includes: Ryan Getzlaf, Dougie Hamilton, Patrick Kane, Brad Richards, Justin Abdelkader, Nino Niederreiter, Max Pacioretty, Mike Fisher, Frans Nielsen, Christian Ehrhoff and Mathieu Perreault.
PICKING PAIRS
Consider doubling-up on line combinations, when the value is right. If you set your sights on Rick Nash early, maybe Derick Brassard a round or two later will double your fun. Over the short season of an NHL playoff tournament, a hot line can go a long way and if you happen to pick the right one, that can tilt the results of your pool.
TAKE A CHANCE
Don't be afraid to make a sleeper pick late in the draft. The small sample size of playoffs lends itself to unexpected results, like Tyler Toffoli and Tanner Pearson combining for 26 points last year, Bryan Bickell scoring 17 points in 2013, Bryce Salvador scoring 14 points in 24 games in 2012, Joel Ward scoring 13 points in 12 games in 2011, Ville Leino tallying 21 points in 19 games in 2010 or many others, from Ruslan Fedotenko to R.J. Umberger to Fernando Pisani, generally unheralded players who have had double-digit goal totals in a single playoff year. Late in your draft, roll the dice on a player that could be looking at a decent opportunity.
THE NUMBERS
Given these basic plans, the following team lists will provide information to help organize your drafting priorities. Each player listed has their points per game listed and that's a general value to start with.
Then, look at what the player has done in the later portion of this season with points per game after the All-Star break; those splits can reveal some changing roles. If the point totals are higher, maybe it's a young player who is taking on more responsibility, or a veteran whose playing situation changed due to trade. Consider players freed from Buffalo -- Drew Stafford, Tyler Myers and Chris Stewart -- as they enjoy their new opportunities.
The third rate included for each player is their NHL career playoff scoring average. In the vast majority of situations, that number will be lower than players' career averages because the playoffs are tighter checking games that involve the best teams. Even some great players have lower career scoring averages in the playoffs because they didn't contribute much early in their career and they've since emerged as elite postseason perfomers.
Pavel Datsyuk, Marian Hossa and the Sedins are among the high-profile players that didn't produce early in the playoffs, but have had many productive postseasons since then.
Previous playoff production doesn't have to eliminate a player from consideration -- because sometimes a player is unproven in the postseason, until suddenly he is -- but if a player has made a career of under-performing in the playoffs, the safe play could be to let someone else take that risk.
Power plays rule the postseason so make sure your roster is loaded with players who get time with the man advantage, but consider that there were double-digit playoff scorers that didn't get any points on the power play (Lars Eller, Carl Hagelin, Tanner Pearson, Rene Bourque and Dwight King).
Power play defencemen, in particular, have more value in the playoffs so don't let these players slip by you in the middle-to-later rounds of the draft. Ryan McDonagh, P.K. Subban, Drew Doughty, Jake Muzzin, Alec Martinez, Duncan Keith and Brent Seabrook all hit double digits in points in last year's playoffs. Power play point totals are included as a general guide for which players are most likely to get those man advantage opportunities.
Teams are listed in my personal order of priority.
Finally, my playoff picks will be coming Sunday with more information as you prepare to win your playoff pool.
Here is TSN.ca's 2015 NHL Playoff Payoff:
(Stats through games of 4/10/15)
NEW YORK RANGERS
| PLAYER | PPG | Post-ASB | Playoffs | PPP | Notes |
| --- | --- | --- | --- | --- | --- |
| Rick Nash | 0.87 | 0.74 | 0.44 | 12 | Looks to rebound from '14 playoffs |
| Derick Brassard | 0.75 | 0.65 | 0.69 | 17 | Career-high 59 points |
| Derek Stepan | 0.82 | 0.64 | 0.48 | 10 | Pivot riding high percentages this year |
| Keith Yandle | 0.63 | 0.59 | 0.70 | 29 | Surging late after starting slowly in N.Y. |
| Martin St. Louis | 0.68 | 0.48 | 0.94 | 13 | Scoring down; strong playoff track record |
| Mats Zuccarello | 0.64 | 0.74 | 0.53 | 6 | Production up in second half |
| Chris Kreider | 0.58 | 0.59 | 0.54 | 8 | 13 points in 15 playoff games last year |
| Kevin Hayes | 0.55 | 0.73 | N/A | 4 | Rookie emerging as big contributor |
| Ryan McDonagh | 0.46 | 0.46 | 0.40 | 12 | Led Rangers with 17 points in '14 playoffs |
| Carl Hagelin | 0.43 | 0.46 | 0.39 | 1 | Speedster who rarely gets PP time |
| J.T. Miller | 0.40 | 0.38 | 0.50 | 3 | Just scratching the surface |
| Dominic Moore | 0.31 | 0.35 | 0.35 | 1 | More value in a checking role |
LINES
| LEFT WING | CENTRE | RIGHT WING |
| --- | --- | --- |
| Rick Nash | Derick Brassard | Mats Zuccarello |
| Chris Kreider | Derek Stepan | J.T. Miller |
| Carl Hagelin | Kevin Hayes | Martin St. Louis |
| Tanner Glass | Dominic Moore | James Sheppard |
| | | |
TAMPA BAY LIGHTNING
| PLAYER | PPG | Post-ASB | Playoffs | PPP | Notes |
| --- | --- | --- | --- | --- | --- |
| Steven Stamkos | 0.89 | 0.82 | 0.77 | 25 | Four-time 40-goal scorer |
| Tyler Johnson | 0.95 | 0.80 | 0.50 | 17 | Most efficient 5-on-5 scorer in the league |
| Ondrej Palat | 0.85 | 0.90 | 1.00 | 11 | Excellent two-way winger |
| Nikita Kucherov | 0.79 | 0.64 | 0.50 | 15 | Big jump in production in second season |
| Victor Hedman | 0.66 | 0.53 | 0.41 | 11 | Elite blueliner battling injuries |
| Valtteri Filppula | 0.59 | 0.45 | 0.53 | 17 | Skilled, but doesn't shoot enough |
| Ryan Callahan | 0.71 | 0.58 | 0.38 | 16 | 24 points in 63 career playoff games |
| Anton Stralman | 0.48 | 0.52 | 0.20 | 14 | Career-best production this season |
| Jonathan Drouin | 0.46 | 0.42 | N/A | 6 | Rookie could be playoff sleeper |
| Alex Killorn | 0.54 | 0.52 | 0.50 | 3 | Solid complementary forward |
| Jason Garrison | 0.43 | 0.46 | 0.38 | 11 | Booming shot from the point |
| Vladislav Namestnikov | 0.38 | 0.53 | N/A | 2 | Rookie taking on more responsibility |
LINES
| LEFT WING | CENTRE | RIGHT WING |
| --- | --- | --- |
| Alex Killorn | Steven Stamkos | Ryan Callahan |
| Ondrej Palat | Tyler Johnson | Nikita Kucherov |
| Vladislav Namestnikov | Valtteri Filppula | Cedric Paquette |
| Jonathan Drouin | Brian Boyle | J.T. Brown |
| Brenden Morrow | | |
ST. LOUIS BLUES
| PLAYER | PPG | Post-ASB | Playoffs | PPP | Notes |
| --- | --- | --- | --- | --- | --- |
| Vladimir Tarasenko | 0.93 | 0.80 | 0.57 | 18 | Electrifying scoring winger |
| Jaden Schwartz | 0.85 | 0.74 | 0.33 | 16 | Second-year forward plays at a high level |
| Alexander Steen | 0.85 | 0.76 | 0.40 | 24 | One of game's premier two-way forwards |
| David Backes | 0.73 | 0.71 | 0.48 | 16 | Hard-nosed centre gets tough matchups |
| T.J. Oshie | 0.76 | 0.79 | 0.29 | 13 | Skilled winger can handle physical game |
| Paul Stastny | 0.63 | 0.60 | 0.82 | 15 | More of a supporting role in St. Louis |
| Kevin Shattenkirk | 0.79 | 0.50 | 0.43 | 25 | Power play quarterback had great start |
| Alex Pietrangelo | 0.57 | 0.54 | 0.50 | 12 | Top-tier defenceman |
| Jori Lehtera | 0.57 | 0.41 | N/A | 6 | Late bloomer a nice playmaker |
| Patrik Berglund | 0.34 | 0.35 | 0.39 | 1 | Big, talented, yet lost on depth chart |
| Dmitrij Jaskin | 0.32 | 0.29 | N/A | 3 | Young, talented, on the way up |
LINES
| LEFT WING | CENTRE | RIGHT WING |
| --- | --- | --- |
| Alexander Steen | Paul Stastny | Vladimir Tarasenko |
| Jaden Schwartz | Jori Lehtera | T.J. Oshie |
| Dmitrij Jaskin | David Backes | Patrik Berglund |
| Steve Ott | Marcel Goc | Ryan Reaves |
| Chris Porter | Olli Jokinen | Ty Rattie |
CHICAGO BLACKHAWKS
| PLAYER | PPG | Post-ASB | Playoffs | PPP | Notes |
| --- | --- | --- | --- | --- | --- |
| Jonathan Toews | 0.81 | 0.74 | 0.86 | 17 | 31 points over last two playoffs |
| Marian Hossa | 0.74 | 0.76 | 0.74 | 17 | 127 playoff points, ranks 1st in '15 playoffs |
| Patrick Kane | 1.05 | 0.93 | 0.98 | 22 | Could be near return from injury |
| Brandon Saad | 0.63 | 0.56 | 0.52 | 10 | Power forward emerging as a force |
| Duncan Keith | 0.56 | 0.50 | 0.58 | 16 | Critical puck-mover on Chicago blueline |
| Patrick Sharp | 0.63 | 0.53 | 0.62 | 14 | Shooter coming off a snakebit season |
| Kris Versteeg | 0.57 | 0.27 | 0.56 | 5 | Slumped after solid start |
| Brent Seabrook | 0.38 | 0.18 | 0.52 | 15 | Scores more in playoffs |
| Bryan Bickell | 0.34 | 0.19 | 0.60 | 3 | 16 goals in last two playoff years |
| Brad Richards | 0.49 | 0.28 | 0.76 | 7 | Declining; had 12 points in '14 playoffs |
| Andrew Shaw | 0.33 | 0.35 | 0.45 | 6 | Agitator provides secondary scoring |
| Teuvo Teravainen | 0.27 | 0.24 | N/A | 1 | More upside than current value |
| Antoine Vermette | 0.47 | 0.23 | 0.31 | 14 | Has not been an ideal fit in Chicago |
LINES
| LEFT WING | CENTRE | RIGHT WING |
| --- | --- | --- |
| Kris Versteeg | Jonathan Toews | Marian Hossa |
| Bryan Bickell | Brad Richards | Patrick Kane |
| Brandon Saad | Andrew Shaw | Patrick Sharp |
| Antoine Vermette | Marcus Kruger | Andrew Desjardins |
| | Joakim Nordstrom | Teuvo Teravainen |
ANAHEIM DUCKS
| PLAYER | PPG | Post-ASB | Playoffs | PPP | Notes |
| --- | --- | --- | --- | --- | --- |
| Ryan Getzlaf | 0.89 | 0.60 | 0.91 | 13 | One of the best, slumped in second half |
| Corey Perry | 0.82 | 0.68 | 0.76 | 7 | Sniper forms potent combo with Getzlaf |
| Ryan Kesler | 0.59 | 0.52 | 0.67 | 11 | Brought in to handle tough matchups |
| Jakob Silfverberg | 0.48 | 0.61 | 0.24 | 4 | Improving young winger |
| Hampus Lindholm | 0.44 | 0.48 | 0.18 | 6 | Emerging young blueliner |
| Patrick Maroon | 0.48 | 0.38 | 0.54 | 7 | Power forward with good hands |
| Rickard Rakell | 0.44 | 0.53 | 0.50 | 9 | 21-year-old earning more responsibility |
| Cam Fowler | 0.43 | 0.33 | 0.42 | 9 | Solid, not spectacular, production |
| Sami Vatanen | 0.56 | 0.42 | 0.20 | 17 | Dynamic defenceman had great start |
| Matt Beleskey | 0.50 | 0.44 | 0.44 | 4 | Career-high 22 goals |
| Kyle Palmieri | 0.52 | 0.45 | 0.47 | 11 | Efficient complementary scorer |
| Andrew Cogliano | 0.35 | 0.47 | 0.40 | 0 | Speedster is a shorthanded threat |
ANAHEIM DUCKS
| LEFT WING | CENTRE | RIGHT WING |
| --- | --- | --- |
| Tomas Fleischmann | Ryan Getzlaf | Corey Perry |
| Matt Beleskey | Ryan Kesler | Jakob Silfverberg |
| Kyle Palmieri | Rickard Rakell | Andrew Cogliano |
| Patrick Maroon | Nate Thompson | Emerson Etem |
| Jiri Sekac | Chris Wagner | Tim Jackman |
MINNESOTA WILD
| PLAYER | PPG | Post-ASB | Playoffs | PPP | Notes |
| --- | --- | --- | --- | --- | --- |
| Zach Parise | 0.84 | 0.74 | 0.73 | 15 | 14 points in 13 playoff games last year |
| Jason Pominville | 0.67 | 0.46 | 0.62 | 14 | Production dipped in second half |
| Thomas Vanek | 0.65 | 0.67 | 0.57 | 16 | Picked up following slow start |
| Mikko Koivu | 0.60 | 0.65 | 0.45 | 15 | Setup man has struggled in postseason |
| Mikael Granlund | 0.57 | 0.66 | 0.54 | 7 | Took his game up a notch in '14 playoffs |
| Chris Stewart | 0.45 | 0.60 | 0.32 | 10 | Better situation in Minnesota |
| Ryan Suter | 0.49 | 0.37 | 0.35 | 11 | Only two goals for ice time leader |
| Nino Niederreiter | 0.47 | 0.48 | 0.46 | 8 | Has size and can finish |
| Jason Zucker | 0.52 | 0.63 | 0.40 | 1 | Sniper back from broken collarbone |
| Charlie Coyle | 0.43 | 0.46 | 0.50 | 3 | Playoffs should suit this power forward |
| Jared Spurgeon | 0.38 | 0.41 | 0.33 | 6 | Undersized, effective defenceman |
| Justin Fontaine | 0.44 | 0.61 | 0.22 | 2 | Moves up and down the lineup |
MINNESOTA WILD
| LEFT WING | CENTRE | RIGHT WING |
| --- | --- | --- |
| Zach Parise | Mikael Granlund | Jason Pominville |
| Jason Zucker | Mikko Koivu | Chris Stewart |
| Thomas Vanek | Charlie Coyle | Nino Niederreiter |
| Matt Cooke | Kyle Brodziak | Justin Fontaine |
| Sean Bergenheim | Erik Haula | Ryan Carter |
MONTREAL CANADIENS
| PLAYER | PPG | Post-ASB | Playoffs | PPP | Notes |
| --- | --- | --- | --- | --- | --- |
| P.K. Subban | 0.74 | 0.81 | 0.70 | 21 | One of premier defencemen in the game |
| Tomas Plekanec | 0.73 | 0.75 | 0.61 | 16 | Strong season for two-way vet |
| Andrei Markov | 0.61 | 0.66 | 0.41 | 25 | Still a top option on the power play |
| Max Pacioretty | 0.84 | 0.83 | 0.52 | 11 | Elite scoring winger injured last week |
| Brendan Gallagher | 0.58 | 0.61 | 0.59 | 8 | Goes to dirty areas to score |
| Alex Galchenyuk | 0.58 | 0.44 | 0.60 | 12 | Tons of talent makes him a wildcard |
| David Desharnais | 0.58 | 0.64 | 0.37 | 11 | Two goals in 27 career playoff games |
| Lars Eller | 0.36 | 0.33 | 0.60 | 2 | 13 points in 17 games during '14 playoffs |
| P.A. Parenteau | 0.40 | 0.47 | 0.43 | 4 | Ice time down in first year with Habs |
| Dale Weise | 0.37 | 0.36 | 0.32 | 0 | Played much more than expected |
LINES
| LEFT WING | CENTRE | RIGHT WING |
| --- | --- | --- |
| Alex Galchenyuk | Tomas Plekanec | Brendan Gallagher |
| Max Pacioretty | David Desharnais | P.A. Parenteau |
| Jacob De La Rose | Lars Eller | Dale Weise |
| Brandon Prust | Torrey Mitchell | Devante Smith-Pelly |
| Max Pacioretty | Manny Malhotra | Brian Flynn |
WASHINGTON CAPITALS
| PLAYER | PPG | Post-ASB | Playoffs | PPP | Notes |
| --- | --- | --- | --- | --- | --- |
| Alex Ovechkin | 1.00 | 1.09 | 1.05 | 33 | Premier sniper had sixth 50-goal season |
| Nicklas Backstrom | 0.95 | 0.86 | 0.75 | 32 | Has struggled in recent playoffs |
| John Carlson | 0.67 | 0.57 | 0.35 | 15 | Emerged as No. 1 option on blueline |
| Mike Green | 0.63 | 0.55 | 0.58 | 17 | Still productive in reduced role |
| Evgeny Kuznetsov | 0.47 | 0.63 | N/A | 13 | Rookie showing steady improvement |
| Marcus Johansson | 0.58 | 0.57 | 0.37 | 15 | Skilled winger had first 20-goal season |
| Troy Brouwer | 0.53 | 0.57 | 0.25 | 14 | Power forward crashes the net |
| Joel Ward | 0.42 | 0.40 | 0.67 | 11 | 13 points in 12 games during '11 playoffs |
| Matt Niskanen | 0.38 | 0.46 | 0.33 | 10 | 9 points in 13 playoff games last year |
| Eric Fehr | 0.44 | 0.33 | 0.18 | 1 | 5 G, 1 A in 33 career playoff games |
| Brooks Laich | 0.31 | 0.26 | 0.59 | 1 | Two goals in last 41 games |
LINES
| LEFT WING | CENTRE | RIGHT WING |
| --- | --- | --- |
| Alex Ovechkin | Evgeny Kuznetsov | Joel Ward |
| Marcus Johansson | Nicklas Backstrom | Troy Brouwer |
| Brooks Laich | Eric Fehr | Jay Beagle |
| Curtis Glencross | Michael Latta | Jason Chimera |
| Andre Burakovsky | | Tom Wilson |
VANCOUVER CANUCKS
| PLAYER | PPG | Post-ASB | Playoffs | PPP | Notes |
| --- | --- | --- | --- | --- | --- |
| Daniel Sedin | 0.91 | 0.97 | 0.70 | 25 | 49 points in last 53 playoff games |
| Henrik Sedin | 0.88 | 0.92 | 0.75 | 25 | 54 points in last 56 playoff games |
| Radim Vrbata | 0.78 | 0.83 | 0.39 | 23 | Terrific first season in Vancouver |
| Alex Burrows | 0.48 | 0.44 | 0.48 | 8 | Agitator who skates with Sedins |
| Alex Edler | 0.38 | 0.46 | 0.47 | 14 | Still a factor on the power play |
| Nick Bonino | 0.51 | 0.48 | 0.50 | 5 | Score more at even-strength this year |
| Dan Hamhuis | 0.39 | 0.44 | 0.36 | 3 | More productive late in the season |
| Chris Higgins | 0.47 | 0.55 | 0.34 | 5 | Creates chances with speed |
| Jannik Hansen | 0.40 | 0.39 | 0.24 | 0 | Ice time down for speedy winger |
| Bo Horvat | 0.36 | 0.44 | N/A | 0 | Rookie with solid two-way game |
| Shawn Matthias | 0.35 | 0.37 | 0.14 | 1 | Scored career-high 18 goals |
| Derek Dorsett | 0.32 | 0.31 | 0.05 | 0 | 0 goals in 37 career playoff games |
LINES
| LEFT WING | CENTRE | RIGHT WING |
| --- | --- | --- |
| Daniel Sedin | Henrik Sedin | Alex Burrows |
| Chris Higgins | Nick Bonino | Radim Vrbata |
| Ronalds Kenins | Bo Horvat | Jannik Hansen |
| Shawn Matthias | Linden Vey | Derek Dorsett |
| Sven Baertschi | Brad Richardson | Zack Kassian |
DETROIT RED WINGS
| PLAYER | PPG | Post-ASB | Playoffs | PPP | Notes |
| --- | --- | --- | --- | --- | --- |
| Pavel Datsyuk | 1.03 | 1.11 | 0.74 | 24 | Still one of the best when healthy |
| Henrik Zetterberg | 0.86 | 0.73 | 0.93 | 28 | Slumped down the stretch |
| Tomas Tatar | 0.68 | 0.62 | 0.00 | 19 | Breakout season for skilled winger |
| Gustav Nyquist | 0.67 | 0.53 | 0.22 | 24 | 5 points in 23 career playoff games |
| Justin Abdelkader | 0.62 | 0.58 | 0.19 | 14 | Physical winger had best scoring season |
| Niklas Kronwall | 0.55 | 0.52 | 0.45 | 23 | More than half of his points via PP |
| Riley Sheahan | 0.46 | 0.48 | 0.00 | 11 | Two-way centre chips in offensively |
| Darren Helm | 0.43 | 0.44 | 0.24 | 7 | Speedster earning bigger role |
| Marek Zidlicky | 0.41 | 0.39 | 0.39 | 20 | 11 points in 20 games with Wings |
| Danny DeKeyser | 0.39 | 0.35 | 0.00 | 6 | Plays steady top-four minutes |
| Stephen Weiss | 0.49 | 0.41 | 0.71 | 9 | Limited role, but some time on PP |
LINES
| LEFT WING | CENTRE | RIGHT WING |
| --- | --- | --- |
| Henrik Zetterberg | Pavel Datsyuk | Darren Helm |
| Tomas Tatar | Riley Sheahan | Gustav Nyquist |
| Drew Miller | Luke Glendening | Teemu Pulkkinen |
| Stephen Weiss | Joakim Andersson | Tomas Jurco |
| Justin Abdelkader | Landon Ferraro | Dan Cleary |
WINNIPEG JETS
| PLAYER | PPG | Post-ASB | Playoffs | PPP | Notes |
| --- | --- | --- | --- | --- | --- |
| Blake Wheeler | 0.77 | 0.81 | 0.29 | 12 | Has developed into top scoring winger |
| Andrew Ladd | 0.77 | 0.67 | 0.28 | 19 | Two-time Cup winner returns to playoffs |
| Dustin Byfuglien | 0.66 | 0.70 | 0.64 | 17 | Impacts the game more as a defenceman |
| Bryan Little | 0.74 | 0.64 | N/A | 18 | Excellent two-way pivot |
| Mark Scheifele | 0.59 | 0.67 | N/A | 13 | Steadily improving second-year centre |
| Mathieu Perreault | 0.66 | 0.71 | 0.41 | 12 | Very productive when he's in the lineup |
| Drew Stafford | 0.56 | 0.60 | 0.35 | 9 | Making the most of opportunity with Jets |
| Tyler Myers | 0.39 | 0.63 | 0.54 | 6 | More productive in Winnipeg |
| Michael Frolik | 0.51 | 0.45 | 0.53 | 7 | Versatility works for Jets lineup |
| Tobias Enstrom | 0.39 | 0.33 | N/A | 7 | Puck-mover just back from injury |
| Jacob Trouba | 0.34 | 0.27 | N/A | 6 | Solid young d-man, but scoring is down |
| Lee Stempniak | 0.37 | 0.38 | 0.21 | 1 | Winger can provide secondary scoring |
| Jiri Tlusty | 0.44 | 0.41 | N/A | 10 | One goal in 19 games with Jets |
LINES
| LEFT WING | CENTRE | RIGHT WING |
| --- | --- | --- |
| Andrew Ladd | Bryan Little | Michael Frolik |
| Drew Stafford | Mark Scheifele | Blake Wheeler |
| Matt Halischuk | Adam Lowry | Lee Stempniak |
| Jiri Tlusty | Jim Slater | Chris Thorburn |
| Mathieu Perreault | Eric O'Dell | T.J. Galiardi |
OTTAWA SENATORS
| PLAYER | PPG | Post-ASB | Playoffs | PPP | Notes |
| --- | --- | --- | --- | --- | --- |
| Erik Karlsson | 0.81 | 0.94 | 0.65 | 30 | Game's best offensive defenceman |
| Kyle Turris | 0.78 | 0.97 | 0.71 | 15 | Surging in the second half |
| Mark Stone | 0.78 | 1.03 | 0.50 | 12 | Rookie winger on a roll |
| Bobby Ryan | 0.70 | 0.62 | 0.58 | 14 | Goal-scoring down for big, skilled winger |
| Mike Hoffman | 0.62 | 0.66 | N/A | 3 | Speedster with quick release |
| Mika Zibanejad | 0.58 | 0.66 | 0.40 | 14 | Young forward on the rise |
| Milan Michalek | 0.52 | 0.79 | 0.40 | 10 | Veteran winger injured late in the season |
| Clarke MacArthur | 0.57 | 0.69 | 0.60 | 9 | Thriving with Turris, Stone |
| David Legwand | 0.34 | 0.24 | 0.54 | 12 | Vet's production dwindling |
| Alex Chiasson | 0.35 | 0.28 | 0.33 | 6 | Winger didn't score as much as hoped |
| Jean-Gabriel Pageau | 0.37 | 0.42 | 0.60 | 0 | Plucky checking centre has some upside |
| Patrick Wiercioch | 0.24 | 0.32 | 0.00 | 5 | D finally getting more consistent ice time |
LINES
| LEFT WING | CENTRE | RIGHT WING |
| --- | --- | --- |
| Clarke MacArthur | Kyle Turris | Mark Stone |
| Milan Michalek | Mika Zibanejad | Bobby Ryan |
| Mike Hoffman | David Legwand | Alex Chiasson |
| Erik Condra | Jean-Gabriel Pageau | Curtis Lazar |
| Colin Greening | Zack Smith | Chris Neil |
NEW YORK ISLANDERS
| PLAYER | PPG | Post-ASB | Playoffs | PPP | Notes |
| --- | --- | --- | --- | --- | --- |
| John Tavares | 1.04 | 1.11 | 0.83 | 31 | Elite scorer finished season on a high |
| Kyle Okposo | 0.83 | 0.38 | 0.67 | 18 | Struggling since return from injury |
| Ryan Strome | 0.63 | 0.50 | N/A | 8 | Rising talent slumped after great start |
| Anders Lee | 0.55 | 0.66 | N/A | 6 | Has 35 goals in 99 career games |
| Josh Bailey | 0.58 | 0.54 | 0.50 | 4 | Solid, making steady progress |
| Johnny Boychuk | 0.49 | 0.37 | 0.34 | 15 | Big blast from the point on the PP |
| Nick Leddy | 0.45 | 0.45 | 0.19 | 12 | Thrived in bigger role with Isles |
| Frans Nielsen | 0.55 | 0.56 | 0.33 | 18 | Strong checker hurt late in the season |
| Brock Nelson | 0.52 | 0.34 | 0.00 | 15 | Faded after early scoring success |
| Travis Hamonic | 0.46 | 0.63 | 0.17 | 8 | Offence picked up this season |
| Nikolai Kulemin | 0.36 | 0.26 | 0.14 | 0 | Checker sometimes skates with Tavares |
LINES
| LEFT WING | CENTRE | RIGHT WING |
| --- | --- | --- |
| Nikolay Kulemin | John Tavares | Ryan Strome |
| Josh Bailey | Frans Nielsen | Kyle Okposo |
| Anders Lee | Brock Nelson | Michael Grabner |
| Matt Martin | Casey Cizikas | Cal Clutterbuck |
| Tyler Kennedy | Mikhail Grabovski | Colin McDonald |
NASHVILLE PREDATORS
| PLAYER | PPG | Post-ASB | Playoffs | PPP | Notes |
| --- | --- | --- | --- | --- | --- |
| Filip Forsberg | 0.77 | 0.61 | N/A | 19 | Brilliant rookie playing big minutes |
| Mike Ribeiro | 0.75 | 0.61 | 0.55 | 12 | Productive bounceback season |
| Shea Weber | 0.58 | 0.45 | 0.47 | 15 | Intimidates with shot, physical play |
| Roman Josi | 0.68 | 0.75 | 0.00 | 15 | Earning respect as top defender |
| James Neal | 0.56 | 0.37 | 0.58 | 4 | Harder to score outside of Pittsburgh |
| Mike Fisher | 0.66 | 0.60 | 0.40 | 10 | Vet contributes at both ends |
| Craig Smith | 0.54 | 0.53 | 0.50 | 9 | Back-to-back seasons with 20+ goals |
| Colin Wilson | 0.55 | 0.33 | 0.15 | 7 | Slumped after breakout first half |
| Seth Jones | 0.33 | 0.36 | N/A | 11 | Promising blueliner with lots of skill |
| Ryan Ellis | 0.46 | 0.47 | 0.00 | 6 | Ice time down since returning from injury |
| Matt Cullen | 0.41 | 0.52 | 0.57 | 4 | Versatile veteran forward |
| Viktor Stalberg | 0.42 | 0.50 | 0.19 | 0 | Found way back into the lineup |
LINES
| LEFT WING | CENTRE | RIGHT WING |
| --- | --- | --- |
| Filip Forsberg | Mike Ribeiro | James Neal |
| Colin Wilson | Mike Fisher | Craig Smith |
| Matt Cullen | Calle Jarnkrok | Viktor Stalberg |
| Gabriel Bourque | Paul Gaustad | Taylor Beck |
| Eric Nystrom | | Mike Santorelli |
PITTSBURGH PENGUINS
| PLAYER | PPG | Post-ASB | Playoffs | PPP | Notes |
| --- | --- | --- | --- | --- | --- |
| Sidney Crosby | 1.11 | 1.00 | 1.20 | 31 | Could win scoring title in down year |
| Evgeni Malkin | 1.03 | 0.83 | 1.16 | 26 | Battling injuries down the stretch |
| Patric Hornqvist | 0.79 | 0.70 | 0.33 | 15 | Works well in front of the net |
| Chris Kunitz | 0.55 | 0.31 | 0.59 | 16 | Production dried up late in season |
| Brandon Sutter | 0.39 | 0.43 | 0.36 | 5 | 7 points in 13 playoff games last year |
| Blake Comeau | 0.50 | 0.39 | 0.00 | 1 | Slumped late in the season |
| Steve Downie | 0.39 | 0.23 | 0.65 | 5 | PIM leader scored 14 goals |
| David Perron | 0.51 | 0.44 | 0.47 | 9 | More was expected after trade from EDM |
| Paul Martin | 0.27 | 0.29 | 0.48 | 1 | Injuries forcing him into big minutes |
| Daniel Winnik | 0.42 | 0.44 | 0.11 | 0 | Checker gets time with No. 87 |
| Ian Cole | 0.23 | 0.34 | 0.00 | 1 | Responding to bigger role |
| Kris Letang | 0.78 | 0.76 | 0.57 | 24 | Out for the season with concussion |
LINES
| LEFT WING | CENTRE | RIGHT WING |
| --- | --- | --- |
| Daniel Winnik | Sidney Crosby | Patric Hornqvist |
| Chris Kunitz | Evgeni Malkin | David Perron |
| Beau Bennett | Brandon Sutter | Steve Downie |
| Nick Spaling | Maxim Lapierre | Blake Comeau |
| | | Craig Adams |
CALGARY FLAMES
| PLAYER | PPG | Post-ASB | Playoffs | PPP | Notes |
| --- | --- | --- | --- | --- | --- |
| Jiri Hudler | 0.97 | 1.12 | 0.50 | 16 | Career year for veteran winger |
| John Gaudreau | 0.80 | 0.85 | N/A | 21 | Exciting rookie a creative playmaker |
| Sean Monahan | 0.77 | 0.94 | N/A | 19 | Big centre who can score |
| Dennis Wideman | 0.70 | 0.82 | 0.57 | 21 | Responded well in Giordano's absence |
| T.J. Brodie | 0.51 | 0.35 | N/A | 9 | Heavier lifting without Giordano |
| Lance Bouma | 0.44 | 0.52 | N/A | 1 | Surprising offensive contribution |
| Kris Russell | 0.43 | 0.52 | 0.38 | 14 | Shot blocker works well with Wideman |
| David Jones | 0.45 | 0.45 | 0.10 | 2 | 28 of 30 points at even strength |
| Joe Colborne | 0.44 | 0.35 | 0.00 | 5 | Lanky forward with some skill |
| Mikael Backlund | 0.53 | 0.45 | N/A | 1 | Sound two-way player |
| Markus Granlund | 0.38 | 0.36 | N/A | 2 | Rookie with some offensive upside |
LINES
| LEFT WING | CENTRE | RIGHT WING |
| --- | --- | --- |
| Johnny Gaudreau | Sean Monahan | Jiri Hudler |
| Mason Raymond | Mikael Backlund | Joe Colborne |
| Michael Ferland | Matt Stajan | David Jones |
| Brandon Bollig | Markus Granlund | Josh Jooris |
| Lance Bouma | Sam Bennett | Drew Shore |
Scott Cullen can be reached at scott.cullen@bellmedia.ca