The tangled path ahead for Trouba, Jets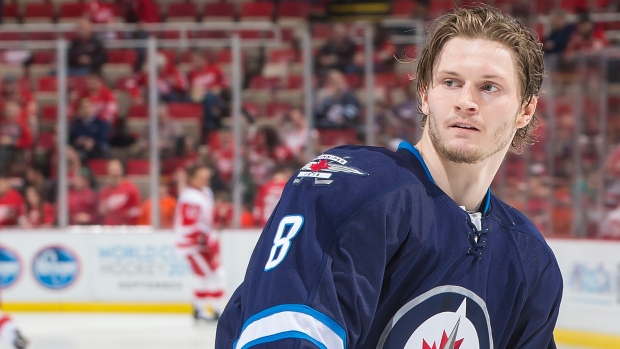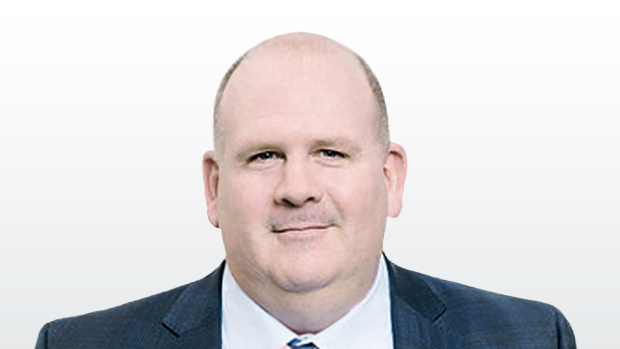 The path to a deal between Jacob Trouba and the Winnipeg Jets has never seemed more clear but at the same time been more entangled.
Reaching an agreement with the Jets would be relatively easy for Trouba's agent Kurt Overhardt at this stage. The comparables are stacked up. Six years and somewhere in the neighbourhood of $5.5 million is an obvious solution. But not if Trouba won't play in Winnipeg. And right now, as his trade demand states, he won't.
Negotiations between the Jets and Trouba's camp remain publicly civil but this is no longer a closed circle. Too many outsiders have become involved. NHL executives are calling Jets GM Kevin Cheveldayoff about a trade. Overhardt is speaking to other teams concerning Trouba's contract wishes should he be dealt.
An old friend of mine likes to say, "There are three kinds of business. Funny business, monkey business and none of your business." Unfortunately for Trouba the final sentiment of that sentence is no longer in effect. Everyone knows a little about l'affaire Trouba.
On Thursday, TSN's Darren Dreger spoke on Insider Trading about trade talks between the Jets and other clubs as well as the structure of a contract Winnipeg would be willing to offer the 22-year-old Michigan-born defenceman.
"Now, it's believed that the Winnipeg Jets still are willing to present an offer of six years at 5.5-million, but the Trouba camp insists that it's not about the money, it's about the fit, it's about his usage," reported Dreger. "But Winnipeg determines the fit, either in Winnipeg or elsewhere. And perhaps the market isn't as big as Jacob Trouba would like, and a couple of general managers tell me that there has been Canadian interest directed at Winnipeg, but the belief is that Trouba doesn't see a fit in Canada."
Overhardt was contacted about Dreger's report and stuck to the mantra his client's demands are about usage. Overhardt and Trouba want top pairing minutes on the right side and they say that won't happen in Winnipeg.
"The situation is solely about usage. As we have previously stated, it has nothing to do with Winnipeg as Jacob has the upmost respect for the fans, the city, his teammates and organization," Overhardt told TSN. "Several teams remain interested in Jacob and are willing to work with the club."
None of this is good for Trouba. Regardless of Overhardt's protests, the player is alienating one fanbase and potentially six others as the perception of an anti-Winnipeg and now anti-Canada bias grows.
Trouba, regardless of his trade demands, remains tied to Winnipeg unless Cheveldayoff elects to move him. And that is far from guaranteed. It's going on six months now that Cheveldayoff has known of Trouba's desire to move on and still he has yet to receive an offer he can't refuse.
It's clear Cheveldayoff values Trouba. That he wants Trouba in a Jets uniform and the current climate in the city isn't good for the player.
Hampus Lindholm signed with the Ducks for six years at an average of $5.25 million on Thursday morning. The comparables are plainly in place. Seth Jones, Morgan Reilly, Rasmus Ristolainen and now Lindholm are all in for six years between $5 million and $5.5. They are Trouba's peers. That's the range.
As for usage, anyone who has watched the Jets to this point this season can see Trouba as either the left side partner to Dustin Byfuglien on the team's top pairing or as the right side man on the second pairing. He's got the game to fit both roles and to take them from the current incumbents.
But he has to sign and get to Winnipeg and into the lineup for that to happen.
Trouba has been skating in Michigan. His reasons for not engaging in contract talks are his own. It's his right and his decision. It doesn't make him a malcontent or a bad person or anything like that.
We should all be free to live and work where we want - if we can attain the line of employment we seek in that location.
But Trouba is limited in his NHL options as he is bound by the collective bargaining agreement negotiated and signed by the league and the players' association of which he is a member.
Trouba's move has been to wait out the Jets. And Overhardt is well versed in this strategy.
Blinking isn't in the Overhardt book and he would have given Trouba an education in negotiations before moving forward with this course of action.
Multiple agents said in conversations this week the player must be of the mindset he's not going to play prior to Dec. 1 (the CBA deadline by which RFAs must sign or not play at all that season).
If a player hasn't signed by the start of training camp and misses the beginning of the season but then pushes the agent to engage with the team, bargaining strength is lost.
It has to be the player's idea to push such a strategy to the limit. He employs the agent. If his resolve softens well before Dec. 1, the agent loses the leverage he needs to get the desired deal which in this case is a trade.
Trouba should have been prepared for the increasing volume of the clock ticking as Dec. 1 approaches. It would be naive to think he's getting antsy. Not yet. Same goes for his agent and for Cheveldayoff.