The value of a forward with net-front presence
An effective player in and around the crease area can make quite the difference for an offence at both 5-on-5 and with the man advantage, Travis Yost writes.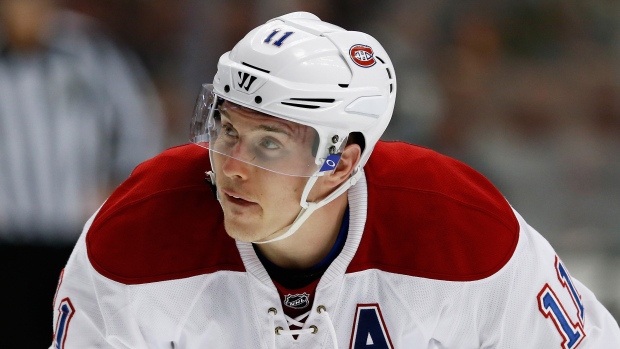 One of the elements every team seems to be searching for at some point in time is a forward with net-front presence.
There's some mysticism surrounding this type of player, but they do exist. An effective guy in and around the crease area can make quite the difference for an offence at both 5-on-5 and with the man advantage. The guys who can win pucks back after a primary attack and generate secondary attempts from premium scoring areas will find the back of the net at relatively high rates. The trick is finding the player who has this skill and isn't an anchor for the team in other facets of the game.
The $42-million Milan Lucic contract – and make no mistake, his ferocity as a player and ability to win puck battles in those hotly contested areas is a prime reason why he was paid handsomely by the Edmonton Oilers this summer – had me wondering about the players who most frequently exhibit this talent, and the dividends they have paid to their team's offence as a result.
Let's look at rebound leaders on a per-60 basis over the last four seasons, and we'll do so in both game states – 5-on-5, where players spend most of their time, and 5-on-4, where players score the highest frequency of goals. Rebounds are measured as any instance in which a shot is taken just seconds after a preceding shot was attempted by the same team with no other intervening play-by-play event.
Here's what our even-strength leaderboard looks like. Any surprises?


Zach Parise and Brendan Gallagher leading the list certainly doesn't qualify as a surprise – despite not being the most gigantic skaters on the planet, they've more or less made a living off of wearing blueliners down with relentless aggression and the type of agility that generally makes bigger defenders uncomfortable.
I found a couple of the names lower down the list intriguing. Jason Spezza has always been a great playmaker with a truly wicked shot when he wants to use it, but I've kind of thought of him more as either the initial trigger man or the guy who is setting up his teammates. The data pretty clearly suggests that over our four-year sample, Spezza has been just as active in secondary attacks, generating rebound attempts at very high rates.
Michael Raffl is really curious too – more on that in a minute.
Let's look at our power-play numbers now. If you are of the belief that generating shots from these areas is a repeatable talent and should carryover from 5-on-5 to 5-on-4, then you'd expect many of the same names on this list. And you'd be delighted to find out you are right:

Gallagher and Parise are once again in the top three, and they're joined by Flyers winger Wayne Simmonds. I have to say, at first pass through the 5-on-5 data, I was a bit shocked to not see Simmonds there. My eye test suggests that he's just as good as Gallagher and Parise at wreaking havoc in that home plate area, winning pucks back for his teammates and generating that second-wave of attack that's historically driven his personal goal-scoring rates.
The one thing I think I inadvertently discounted was a potential Claude Giroux effect here. After all, Raffl was on our 5-on-5 leaderboard, and he's played with Giroux extensively there. Ditto Simmonds and Giroux on the power play. Raffl and Simmonds might be very skilled in their own right here, but I don't think it's unfair to wonder how much of that is driven by Giroux just being a truly quality offensive zone presence in his own right.
Two closing thoughts: The variances on the power play seem pretty extreme, especially so when you isolate on that top trio of Gallagher, Simmonds, and Parise. For example: the gap between Gallagher and, say, Martin Hanzal in fourth is the same as the gap between Hanzal and mid-100 rank players like Artem Anisimov and Joe Colborne (1.0 per-60).
As for Milan Lucic? At 5-on-5, he ranked 250th in our pool of players (0.40 rebounds per-60), which is Chris Kreider/Daniel Sedin territory. At 5-on-4, he ranked 215th in our pool of players (0.58 rebounds per-60), which is Alex Tanguay/Steven Stamkos territory.
Lucic clearly has the goal totals to legitimize his talent (and as you can see from his comparables, you don't need to mercilessly create rebounds to be a fantastic scorer in this league), but it is a bit curious that his rebound numbers are relatively middling. It's certainly something to keep an eye on next season, especially if he sees an abundance of time with superstar playmaker Connor McDavid.