Three Caps and a Hab top TSN's Free Agent Frenzy list
Kevin Shattenkirk, T.J. Oshie, Karl Alzner and Alexander Radulov are among the names to watch in an off-season that won't be dominated by a single player, TSN Senior Hockey Reporter Frank Seravalli writes.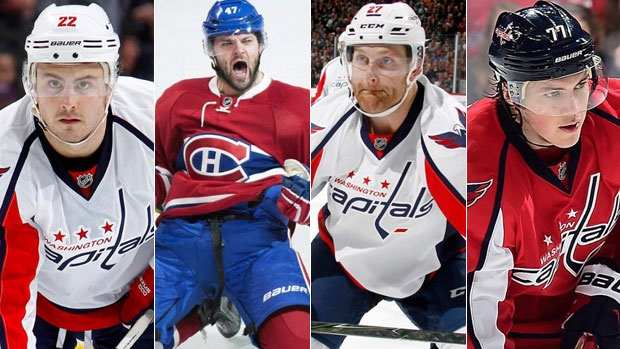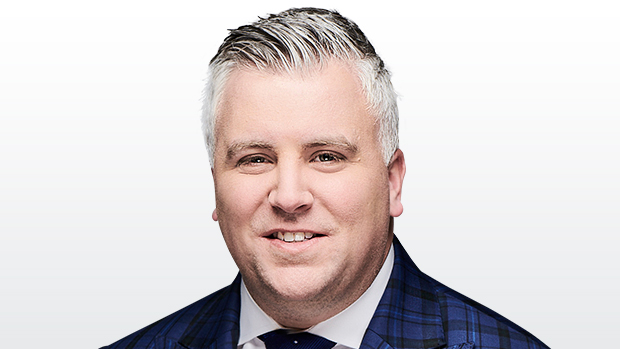 PITTSBURGH - For the first time in a number of years, no single player dominates the TSN Top 30 Free Agent discussion, as Steven Stamkos did a year ago.
Instead, a group headlined by three Capitals (Kevin Shattenkirk, T.J. Oshie and Karl Alzner) and one Canadien (Alexander Radulov) leads the list ahead of the Free Agent Frenzy that begins July 1 (11 a.m. ET on TSN 1/3/4/5).
Despite a bumpy playoff run, Shattenkirk took top billing as a right-shooting defenceman with proven power-play capabilities. Shattenkirk, 28, has never netted fewer than 43 points in any of his six full NHL seasons.
Shattenkirk is coming off a career-best 56-point campaign split between St. Louis and Washington, where he reportedly turned down a seven-year, $42-million sign-and-trade offer from Tampa Bay. He's likely to sign the largest total money deal in free agency.
Oshie, 30, won't be far behind Shattenkirk. The Olympic hero winger scored a career-high 33 goals in just 68 regular-season games. Only four players league-wide – Sidney Crosby, Nikita Kucherov and Evgeni Malkin – produced at a higher goals-per-game clip than Oshie (0.49), who tied with Auston Matthews, Patrik Laine and Brad Marchand. He followed that up with 12 points in 13 playoff games for Washington.
Radulov, 30, is the oldest of the top four poised to hit the market. Canadiens GM Marc Bergevin has expressed interest in re-signing Radulov, but a reportedly high ask and the looming expansion draft likely prevented a deal from coming together now.
Yes, the addition of the Golden Knights will have its fingerprints all over Free Agent Frenzy, too.
The expansion draft is why established stars such as Joe Thornton, Patrick Marleau, Mike Fisher and Jaromir Jagr didn't make the cut. All seem to be a good bet to remain with their teams. They're without a contract as we drift toward the middle of June because they would then need to be protected by their club for the draft, thus stealing a spot from another likely younger player.
The Golden Knights and GM George McPhee will have a 72-hour exclusive interview period with pending unrestricted and restricted free agents left exposed by their clubs. They can be signed anywhere from June 18 at 10 a.m. ET to June 21 at 9:59 a.m. ET.
Any free agent signed by Vegas will count as that club's player selected in the expansion draft. Any free agent picked by Vegas without a contract already signed is under no obligation to sign with the Golden Knights and can still become a full-fledged free agent on July 1.
Former Flyers netminder Steve Mason, who put up a starter-level .917 save percentage in four seasons in Philadelphia, figures to be the No. 1 goaltender on the market. Brian Elliott, Ryan Miller, Mike Condon and Peter Budaj could also draw significant interest.
The one wild card on the board is defenceman Jared Cowen at No. 30. Cowen, still 26, did not play in the NHL last season after being bought out by the Maple Leafs.
With that, here is TSN's Top 30 UFAs board. For additional updates to the list as the off-season draws closer, go to tsn.ca/nhl on TSN.ca and TSN's mobile site:
The Top 30
1. Kevin Shattenkirk, WSH
Pos. D Age: 28 GP: 80 G: 13 PTS: 56
2016-17 Cap Hit: $4.25M
2. TJ Oshie, WSH
Pos. RW Age: 30 GP: 68 G: 33 PTS: 56
2016-17 Cap Hit: $4.175M
3. Alexander Radulov, MTL
Pos. RW Age: 30 GP: 76 G: 18 PTS: 54
2016-17 Cap Hit: $5.75M
4. Karl Alzner, WSH
Pos. D Age: 28 GP: 82 G: 3 PTS: 13
2016-17 Cap Hit: $2.8M
5. Martin Hanzal, MIN
Pos. C Age: 30 GP: 71 G: 20 PTS: 39
2016-17 Cap Hit: $3.1M
6. Justin Williams, WSH
Pos. RW Age: 35 GP: 80 G: 24 PTS: 48
2016-17 Cap Hit: $3.25M
7. Kris Russell, EDM
Pos. D Age: 30 GP: 68 G: 1 PTS: 13
2016-17 Cap Hit: $3.1M
8. Steve Mason, PHI
Pos. G Age: 29 GP: 58 GAA: 2.66 SV%: .908
2016-17 Cap Hit: $4.25M
9. Sam Gagner, CLB
Pos. C Age: 28 GP: 81 G: 18 PTS: 50
2016-17 Cap Hit: $4.25M
10. Michael Stone, CGY
Pos. D Age: 26 GP: 64 G: 3 PTS: 15
2016-17 Cap Hit: $4M
11. Nick Bonino, PIT
Pos. C Age: 29 GP: 80 G: 18 PTS: 37
2016-17 Cap Hit: $1.9M
12. Brendan Smith, NYR
Pos. D Age: 28 GP: 51 G: 3 PTS: 9
2016-17 Cap Hit: $2.75M
13. Patrick Eaves, ANA
Pos. RW Age: 33 GP: 79 G: 32 PTS: 51
2016-17 Cap Hit: $1M
14. Brian Boyle, TOR
Pos. C Age: 32 GP: 75 G: 13 PTS: 25
2016-17 Cap Hit: $2M
15. Michael Del Zotto, PHI
Pos. D Age: 26 GP: 51 G: 6 PTS: 18
2016-17 Cap Hit: $3.875M
16. Radim Vrbata, ARI
Pos. RW Age: 35 GP: 81 G: 20 PTS: 55
2016-17 Cap Hit: $1M
17. Ryan Miller, VAN
Pos. G Age: 36 GP: 54 GAA: 2.80 SV%: .914
2016-17 Cap Hit: $6M
18. Thomas Vanek, FLA
Pos. LW Age: 33 GP: 68 G: 17 PTS: 48
2016-17 Cap Hit: $2.6M
19. Brian Elliott, CGY
Pos. G Age: 32 GP: 49 GAA: 2.55 SV%: .910
2016-17 Cap Hit: $2.5M
20. Patrick Sharp, DAL
Pos. RW Age: 35 GP: 48 G: 8 PTS: 18
2016-17 Cap Hit: $5.9M
21. Trevor Daley, PIT
Pos. D Age: 33 GP: 56 G: 5 PTS: 19
2016-17 Cap Hit: $3.3M
22. Mike Condon, OTT
Pos. G Age: 27 GP: 41 GAA: 2.48 SV%: .914
2016-17 Cap Hit: $575K
23. Dmitry Kulikov, BUF
Pos. D Age: 26 GP: 47 G: 2 PTS: 5
2016-17 Cap Hit: $4.3M
24. Drew Stafford, BOS
Pos. RW Age: 31 GP: 58 G: 8 PTS: 21
2016-17 Cap Hit: $4.35M
25. Kris Versteeg, CGY
Pos. RW Age: 31 GP: 69 G: 15 PTS: 37
2016-17 Cap Hit: $950K
26. Derek Ryan, CAR
Pos. C Age: 30 GP: 67 G: 11 PTS: 29
2016-17 Cap Hit: $4.25M
27. Tyler Pitlick, EDM
Pos. RW Age: 25 GP: 31 G: 8 PTS: 11
2016-17 Cap Hit: $725K
28. Jordan Weal, PHI
Pos. C Age: 25 GP: 23 G: 8 PTS: 12
2016-17 Cap Hit: $650K
29. Peter Budaj, TAM
Pos. G Age: 34 GP: 60 G: 2.18 SV%: .915
2016-17 Cap Hit: $600K
30. Jared Cowen, TOR
Pos. D Age: 26 GP: - G: - PTS: -
2016-17 Cap Hit: $3.1M
Contact Frank Seravalli on Twitter: @frank_seravalli