Three impact NHL moves, months in the making
After a trio of hockey moves involving several big-name NHL players, TSN senior hockey reporter Frank Seravalli provides the big picture and background on a dizzying day around the league.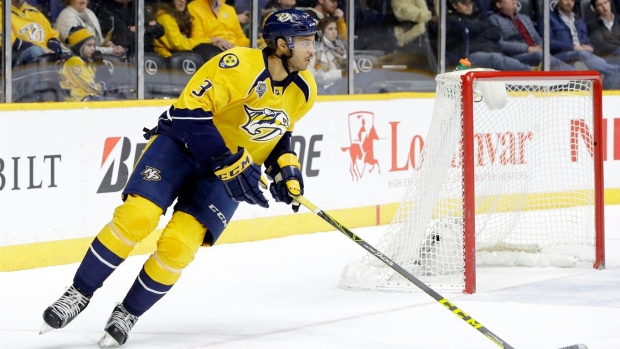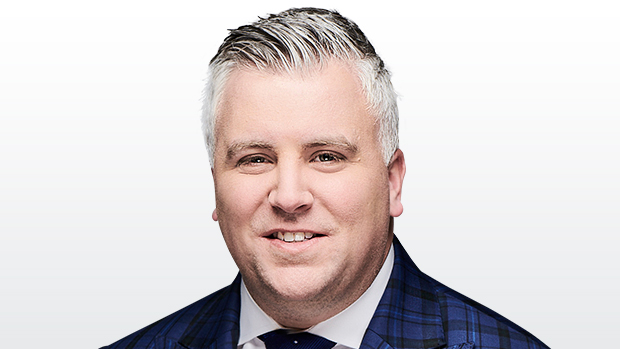 Nashville general manager David Poile went to bed Tuesday night after watching what he described as a "typical" Predators game. His team threw 44 shots at the net and managed one measly goal against the Jets.
Poile awoke convinced his team needed a change. He reached his boiling point: 1,318 games without a bonafide No. 1 centre in the Music City.
Poile swallowed hard and pulled the trigger after finding a partner in another expansion franchise who had a different, but equally glaring need.
Calling the price "steep," Poile swapped 21-year-old defenceman Seth Jones to Columbus for 23-year-old centre Ryan Johansen - a rare one-for-one hockey trade with reverberations to the bedrock of both organizations.
It was one of those deals that you pulled off with your hockey pool buddies, not with millions of dollars and hundreds of hours of scouting, drafting and development invested in two proven young stars. Not in 2016, where finances are the bigger trade focus than fit and future.
"It's one of those things where you could see a fit and a need for both teams," Blue Jackets' GM Jarmo Kekalainen told the Columbus Dispatch. "I've been trying to add 'D' for two years."
"We have been looking for a No. 1 centre forever," Poile told the Tennessean.
Less than two hours earlier, the Flyers and Kings brokered a stunning deal, sending the previously immovable Vinny Lecavalier to Tinseltown along with defenceman Luke Schenn in exchange for prospect Jordan Weal and a third-round pick.
And the Washington Capitals signed gold-medal winner and two-time Stanley Cup champion Mike Richards to a one-year contract more than six months after his arrest at the Canadian border for possession of a controlled substance.
But the jaw-dropping Nashville-Columbus blockbuster turned an otherwise routine January evening into #TradeCentre lite.
While it seemed Wednesday's transactions had a certain sense of immediacy in them, the genesis for all three transactions actually stems months. The convergence of most of the NHL's general managers in Finland on scouting assignments at the World Junior championship last week only turned up the temperature.
"I hope as a manager this many years that I'm not making decisions based on one game," Poile told reporters, referring to Tuesday's loss. "We've actually been talking about this for a while."
Since 1998, the only true No. 1 centre to grace Nashville's roster was Peter Forsberg. His Predators career lasted 17 games and one first-round exit. David Legwand, Mike Fisher, Jason Arnott and Mike Ribeiro - fine players, all - never moved the needle for Nashville.
Jack Johnson is the closest Columbus could come to touting a No. 1 blueliner. James Wisniewski, Rostislav Klesla and Adam Foote were never really even close.
Initial talks between both sides began, according to sources, around U.S. Thanksgiving when it became apparent the Blue Jackets soured on Johansen - first after his contentious holdout in 2014 and then a rocky start under John Tortorella.
Kekalainen denied the notion that Johansen was moved because of his relationship with Tortorella.
"Trading Ryan Johansen was not easy, but improving our blue line has been a priority for us, and to acquire a player of Seth's caliber, you have to give up a player of value," Kekalainen said in a statement.
Six-foot-three power forwards with 71-point pedigrees don't exactly grow on trees at any age, let alone before they've reached their prime. Neither do 21-year-old mobile defencemen who spent three years under the tutelage of Shea Weber and Roman Josi.
"I think both teams might be winning," Johansen told reporters.
Johansen, who has six goals and 26 points in 38 games this season, was the No. 4 overall pick in 2010. No matter the offensive output, the Blue Jackets were never going to make a serious Stanley Cup run without proper support on the back-end.
Jones fell into the Predators' lap at No. 4 overall in 2013. He netted 11 points in 40 games for Nashville this season, averaging nearly 20 minutes per night. He will now be able to break free from the shadow of Josi and Weber and log top pair minutes.
Jones will be a restricted free agent in July; Johansen has one more year left on his deal at a real salary of $6 million, making for a high qualifying offer in 2017.
"There are a lot of mixed emotions that go into it," Jones told TSN Radio 1040 in Vancouver. "It's the team that drafted me - I've made a lot of great relationships. But at the same time, it may be better for me to move to a different spot and kind of take this opportunity and run with it."
That's what Lecavalier is hoping to do in Los Angeles after sitting as a healthy scratch for more than 50 games in Philadelphia over the last two seasons.
The Kings first contacted Lecavalier's camp to gauge his interest in a trade in July. But with salary cap uncertainties surrounding the departures of Richards and Slava Voynov for separate off-ice incidents, they couldn't work it out.
Coincidentally, Nashville also reached out again to the Flyers recently about Lecavalier after their nearly finalized trade was nixed by Predators ownership in the summer of 2014.
But on Wednesday, the Flyers agreed to eat half of both Lecavalier's $4.5 million and Schenn's $3.6 million cap hits.
The caveat for the Kings is Lecavalier agreed to retire when the season is over, forgoing the final two years of his $22.5 million contract. The agreement was a prerequisite for Los Angeles, since the Kings won't be able to afford his cap hit next season with new deals likely on the horizon for Anze Kopitar and Milan Lucic.
Lecavalier, now 35, never had plans to play in 2016-17 anyway - but kept the Flyers in the dark in the hopes Ron Hextall would be desperate enough to unload his deal. Wednesday gave him one last shot at glory, an opportunity for the 411-goal scorer to go out on his own terms.
The NHL confirmed Wednesday there would be no salary cap recapture penalties if Lecavalier does indeed decide to retire after this season.
Ultimately, the Kings signed off on the deal on faith alone. Lecavalier was not able to sign a guarantee stating his retirement intentions - a written promise for the future would have nullified the deal - leaving Kings GM Dean Lombardi to take Lecavalier at his word.
It was ironic, then, that Richards signed in Washington minutes later - the player who Lombardi admitted last summer "burnt" him when Lombardi trusted Richards after a heart-to-heart meeting in 2014 and chose not to use a compliance buyout on his contract. Lombardi terminated Richards' contract with $22 million remaining last June for "material breach" after learning of his arrest at the border.
With former Kings teammate Justin Williams vouching for him, Capitals GM Brian McLellan first met with Richards more than a month ago. Richards was cleared by NHL commissioner Gary Bettman to resume playing on Wednesday while his court case in Manitoba is still pending.
Richards, 30, is believed to be the only player in history to win a Stanley Cup, Olympic gold medal, World Junior gold medal, Calder Cup, and Memorial Cup in his career.
The one-year, prorated $1 million deal is low-risk for Washington, given a resolution is not expected in the case before the summer - when his deal will have already expired.
"We feel comfortable where we're at and where he's at that it will not be an issue," MacLellan told the Capitals' web site. "I know he's pleading 'not guilty' going forward, and we think everything will work out in his favour."
So, too, do four other managers.
Frank Seravalli can be reached at frank.seravalli@bellmedia.ca.