Thumbs up to anti-tanking Blue Jackets
On Saturday, Dave Hodge has his thumbs up to the Columbus Blue Jackets for refusing to crumble and his thumbs are down to the goaltending woes plaguing the Detroit Red Wings.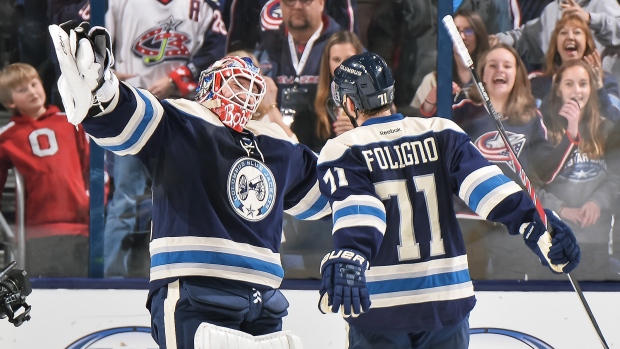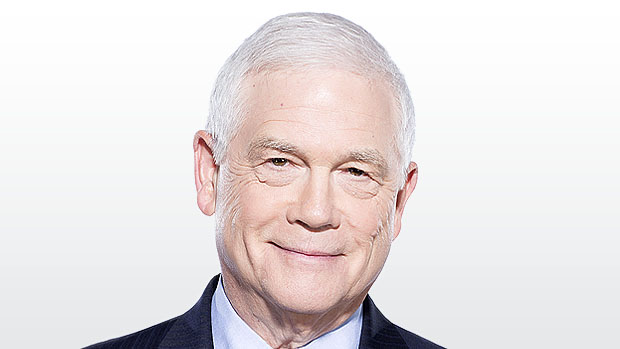 Dave Hodge
Host, TSN The Reporters with Dave Hodge
Thumbs up to the Columbus Blue Jackets, for ignoring the memo that outlined the benefits of losing, the first page of the brochure marked "Year of the Tank".
Trying to extend a streak with Saturday's game against Pittsburgh, the Blue Jackets have won eight in a row. They entered each game knowing they had no chance to make the playoffs. They were undoubtedly aware that eight straight losses instead of eight straight wins would give them a prominent seat at the draft lottery desk.
For that matter, here's the math - Columbus sits 23rd in the NHL standings with 80 points and is currently scheduled to draft No. 8 if slim lottery odds of 6.0 per cent hold true.
With 16 fewer points, the Blue Jackets would be tied with Toronto in 27th spot and would be favoured to pick fourth or fifth if their increased odds didn't land them a lottery win.
I hope the Jackets defy slimmer odds and win anyway. And if they don't, I hope they find a great young player at No. 8, or lower, because they're liable to continue to win, for that is what they're trying to do. Imagine!
--

Thumbs down to goaltending woes of the sort currently plaguing the Detroit Red Wings.
There couldn't be a worse time to wonder who should wear the big pads than just before playoff time, especially when the wrong decision could erase playoff hopes. However, the Red Wings' decision was made for them when Petr Mrazek fumbled Zach Trotman's harmless-looking shot and allowed Boston's winning goal late in Thursday's third period.
Detroit must sink or swim with Jimmy Howard, whose troubles have matched those of Mrazek, but who is supposed to be the Wings' playoff goalie. It comes down to that, to Howard's experience, and to the fact there is no alternative.
Not long ago, it was unthinkable, and perhaps still is, that Detroit could miss the playoffs. The schedule offers two remaining games against Carolina as the best hope for survival, but nothing is guaranteed if the goaltending is as bad as the Red Wings have received lately.
Mike Babcock's future might be up in the air, and now the team's, as well.