Thumbs up to Boychuk, Lamoriello
In Saturday's edition, TSN's Dave Hodge has his thumbs up to Johnny Boychuk and his effect on more than one team and to timeless, ageless Lou Lamoriello.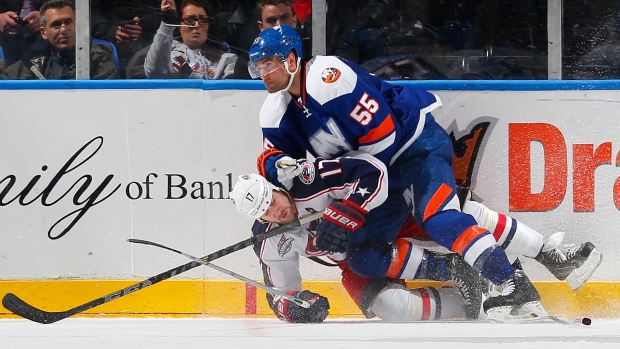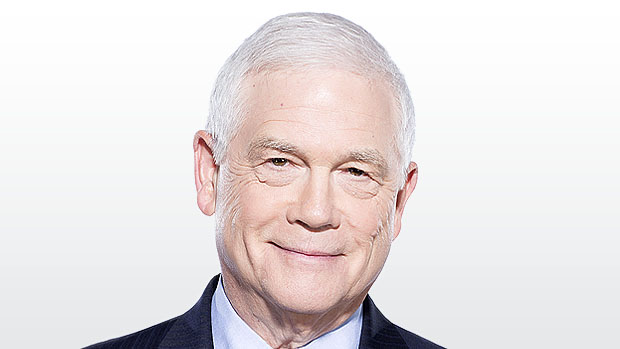 Dave Hodge
Host, TSN The Reporters with Dave Hodge
In Saturday's edition, TSN's Dave Hodge has his thumbs up to Johnny Boychuk and his effect on more than one team and to timeless, ageless Lou Lamoriello.
Thumbs up to a player who has had as much effect on this NHL season as anyone, and who could have imagined that would be Johnny Boychuk?
When you consider what he has meant to the New York Islanders and how much his loss has been felt by the Boston Bruins, it's pretty hard to think of another player who has had such an impact on two teams.
Boychuk gives the Islanders' defence everything it could have hoped for, with nearly 22 minutes of ice time per game, a physical presence, a booming shot, a plus-15 rating, and all at the cost of a couple of second-round draft picks.
Nick Leddy came from Chicago at the same time and there is no reason to think the Islanders would be leading their division without those opportunistic moves by general manager Garth Snow. They were also moves steeped in desperation, as Snow had to make sure the Thomas Vanek trade didn't cost him a high draft pick, who might have turned into Connor McDavid.
So Boychuk has been a lifesaver for that reason. And he remains without a contract for next season, so he's hit the personal jackpot as well.
Meanwhile, the Bruins, whose general manager Peter Chiarelli seemed utterly devastated when he explained the need to part with Boychuk to escape Boston's salary-cap straitjacket, probably knew he'd lament the move repeatedly. Maybe he didn't think things would get as bad as they've been lately, with Boston struggling to make the playoffs, but, in varying degrees, the inability to replace Boychuk has hung over the Bruins all season.
--
Thumbs up to Lou Lamoriello, for the following quote: "We don't believe in 'tearing it down'. That's not the philosophy of this organization."
The New Jersey Devils' boss insists that his team is "in transition," and he wouldn't even accept the notion that it's being "rebuilt."

It'll be said that he's kidding himself and no one else, and that he's out of touch with today's need to give up on a plan that's not working and start over again, with "tanking" a suggested course of action.
I have no idea if the Buffalo Sabres, Edmonton Oilers, Arizona Coyotes, Toronto Maple Leafs or any other team holds meetings and declares that a "teardown" is necessary and that "tanking" is part of the strategy, but I do know that the owners and managers of those teams aren't echoing Lamoriello's comments. And they owe it to their players, to the league, to their customers, and to the integrity of the game to loudly deny any charge that they might be losing on purpose, that they're "tearing down" this team so they can start building the next one.
Lamoriello says it doesn't work that way and it shouldn't work that way, and if he's a lone voice living in the past, he's still in the right place.