Thunder's Patterson undergoes knee surgery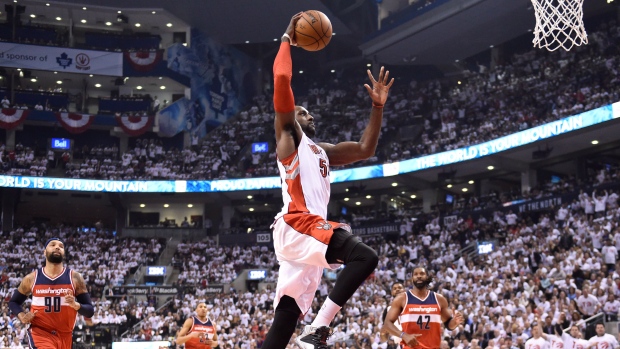 Newly signed Oklahoma City Thunder forward Patrick Patterson has undergone arthroscopic surgery on his left knee, the team announced on Thursday.
A native of Washington, DC, the 28-year-old Patterson signed a four-year, $16.4 million deal last month after three and a half seasons with the Toronto Raptors.
The Thunder expect Patterson's recovery to take four to six weeks, meaning that he will be available for training camp, which begins on September 26. The team also notes there was no structural damage in the former Kentucky Wildcat's knee.
Originally taken with the 14th overall pick of the 2010 NBA Draft by the Houston Rockets, Patterson appeared in 65 games for the Raptors last season, averaging 6.8 points, 4.5 rebounds and 1.2 assists in 24.6 minutes a night.