Ticats move Austin to consultant role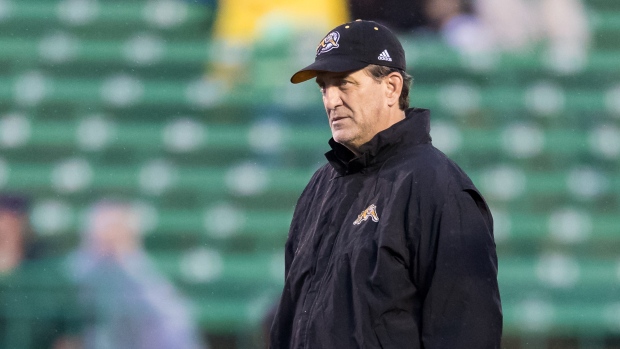 The Hamilton Tiger-Cats announced Thursday that Kent Austin will be moved from his role as vice-president of football operations to a consultant for the club.
Austin was replaced as head coach of the team by June Jones last August. During his tenure as coach, he led Hamilton to two East Division titles, three Eastern Final appearances and two Grey Cup appearances in 2013 and 2014.
"Kent's made a great contribution to a very successful period for the Tiger-Cats," Tiger-Cats president Scott Mitchell said in a news release. "When you lead the team to three-straight Eastern Finals and two Grey Cup appearances, and play some of the most exciting playoff games in Tiger-Cats history, it's a period of time that fans will never forget. We think we're poised for another run and Kent has been a very important part of that architecture. We're looking forward to his continued contribution, albeit in a new role."
"Roles in organizations change from time to time and I have been privileged to work for outstanding people for many years here in Hamilton," said Austin. "As I transition to a new role, I am excited to continue to have the opportunity to play a part in the team's future success and to cultivate even stronger relationships that have been developed during my career with the Tiger-Cats."
The Tiger-Cats finished last season at 6-12 to finish third in the Eastern Conference and miss the playoffs.