Ticats say Austin is not seeking coaching opportunities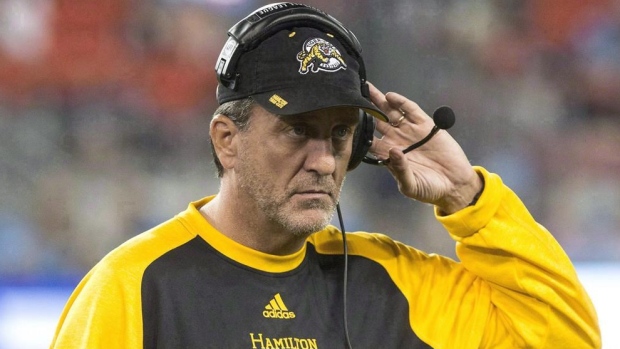 Hamilton Tiger-Cats vice-president of football operations Kent Austin told Louie B. and Tatti on TSN Radio 1150 there has been correspondence with U.S colleges about coaching opportunities but Ticats president Scott Mitchell later tweeted Austin is neither seeking coaching opportunities nor being encouraged to.
Drew Edwards of the Hamilton Spectator reported the Ticats have given Austin permission to pursue other opportunities.
"There has been some correspondence but nothing that I would say at this point would be very serious," Austin said on TSN 1150.
"I miss coaching but I love what I do. I love my job and this organization, and the people I work for."
Tiger-Cats CEO Scott Mitchell tweeted "Kent Austin is neither seeking coaching opportunities nor being encouraged to. When you've coached in 4 division finals and 3 Grey Cups in 6 years as a head coach, people come calling. As VP he's made a number of great decisions, June Jones is at the top of the list!"
Austin was the Ticats' head coach since 2013 until he removed himself from the position midway through last season, handing the job over to June Jones. The Ticats were 0-8 at the time of the coaching change and finished 6-4 under Jones, who had the interim tag removed from his title earlier Monday.
Austin remained with the team as the vice-president of football operations and earlier this season responded to an Edwards' report of anonymous players criticizing him by saying he wasn't going anywhere.
Prior to his stint in Hamilton, Austin coached at the NCAA level as the offensive coordinator at the University of Mississippi (2008-2010), and head coach at Cornell (2010-2012).
Prior to this past season's struggles, Austin was fairly successful on the sidelines for the Ticats, producing an overall record of 36-36 with two trips to the Grey Cup over four seasons.
The full interview from TSN 1150 can be found below.