Tiger-Cats release QB Adams Jr.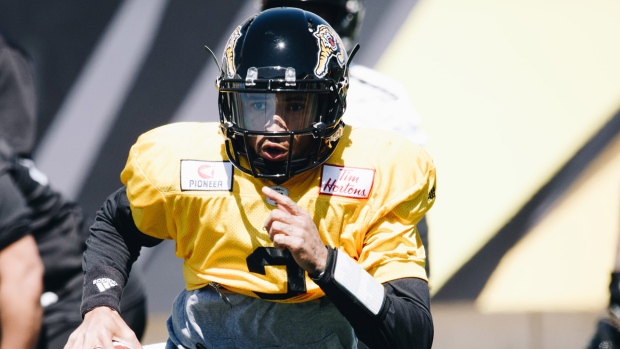 The Hamilton Tiger-Cats announced on Thursday that quarterback Vernon Adams Jr. has been released by the team.
Per TSN CFL Reporter John Lu, the Montreal Alouettes have interest in the 25-year-old Adams, who began his career in Montreal, but they don't see him as being more than just potentially the third QB on their depth chart.
The Alouettes traded a first-round pick to the BC Lions in 2016 to acquire Adams' negotiation rights. The University of Oregon product played in 15 games for the Als that season, primarily operating as a backup. Midway through the 2017 campaign, Montreal dealt him to the Saskatchewan Roughriders, who he then played 11 games with before being flipped to the Tiger-Cats this past off-season.
With Jeremiah Masoli being named Hamilton's starter for 2018 and former college phenom Johnny Manziel being added to the team's stable of quarterbacks, there appeared to be no room for Adams. Subsequently, head coach June Jones even gave Adams, who's has been regarded throughout his football career for his skills as a runner, some practice reps at wide receiver to see if could help the team that way.
Adams Jr. did not appear in the Tiger-Cats' season-opening loss to the Calgary Stampeders last Saturday. He holds career numbers of 583 yards passing and four touchdowns, along with 154 yards and five TDs on the ground.
Long snapper Kevin Malcolm and wide receiver Bryce Wilkerson were also part of cuts announced by the Tiger-Cats on Thursday.