Time for NHL to get serious about 'tapping'
TSN Rewind: Crosby slash on Methot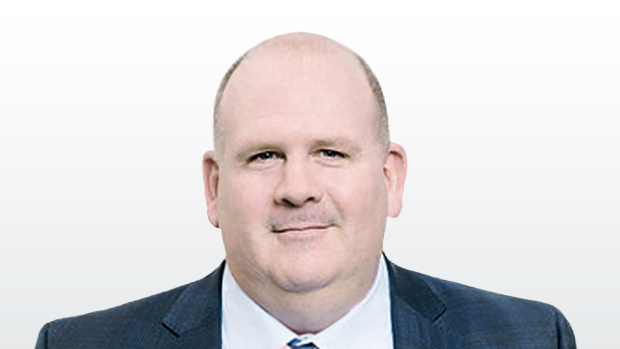 In the course of a seven-game series, Calgary Flames star Johnny Gaudreau can expect to be slashed on the hands somewhere in the neighbourhood of 50 times. Penalties might be called on about five of those plays. Something is out of whack.
Whack is the right word here because that's become a handy way to slow down a player with the puck. In National Hockey League circles, it's called "tapping," the act of slashing a player on the gloves.
That's Hockey 2nite reports that Gaudreau took 21 taps to the gloves in a Nov. 15 game between Minnesota and Calgary, including a final one by Eric Staal that broke his finger – an infraction that went unpenalized.
Gaudreau went to the bench again Wednesday night shaking his hand after Los Angeles Kings forward Tyler Toffoli slashed him on the hands. This time Gaudreau won't miss six weeks with a busted digit and Toffoli got pinched for two minutes.
So sometimes it's a slash and sometimes it isn't.
The uneven approach can be exasperating for the likes of Flames' GM Brad Treliving.
"The frustration from my standpoint was this wasn't just a single act," Treliving said in November. "If you look at the game in Minnesota…there are rules in the rule book for when you get whacked like he's getting whacked. We think there could've been a call made. This isn't moaning and groaning. Top players learn to deal with, play around and play through some of this. But when you strike a guy in the hand, there's a penalty for it.
"We've got a lot of rules in the book. And one of them is slashing. We think some of the things Johnny's played through and had to deal with…there are calls there."
Pittsburgh's Sidney Crosby mutilated the finger of Ottawa defenceman Marc Methot with a slash last week. Ottawa owner Eugene Melnyk went deep on the subject in a radio interview, saying Crosby should be suspended the same about of time Methot will miss due to his injury. Crosby shrugged his shoulders and said it happens to him all the time.
It's Crosby's reaction that strikes me as most relevant. Something is not right when arguably the game's best player states he gets checked with a stick to the hands on a regular basis. No one is paying to watch Crosby get slowed by players using illegal tactics. The NHL allowed the hooking and waterskiing of the late 1990s to diminish the skills of stars like Mario Lemieux and Brett Hull. Lemieux called the NHL a "garage league" at the time.
"The advantage is to the marginal players now. They can hook and grab, and the good players can't do what they're supposed to do," said Lemieux.
Are we at the same point with today's slashing? Absolutely not. But why wait to see if it gets there? There's too much of it. Why not curb it before it does become an epidemic? At least one person, TSN director of scouting Craig Button, believes that's what it is already.
The balance the NHL must always weigh is between skill and the ability to deter or impede offence. Do they want to allow Gaudreau and his like to do their thing, or do they want to give players the opportunity to slow them down? Offence sells tickets and defence wins games. It's the yin and yang of the NHL.
Talking to a number of NHL types over the last week about Crosby's unpenalized slash brought mixed reaction. From, "That's a penalty and we don't call it often enough," to "It's always been in the game and we shouldn't take it out," there has been all manner of comment.
The fact there is no consensus suggests nothing will change soon. A movement from the GMs is the best way for the NHL's hockey people to get behind an issue and enact change. That hasn't happened.
Just because a critical mass of GMs haven't spoken up on the subject, however, doesn't diminish the reality.
They were slow to come around on obstruction as well and for good reason. They get paid to win games and defence is easier to acquire than offence. So the lowest common denominator wins out.
So regardless of a lack of outcry from many of the game's stewards, it's clear from watching NHL games that the threshold for calls to be made on slashes to the gloves is too high.
When a player puts his stick on an opponent's gloves, it's a penalty. But, as often happens in the NHL, players push the boundaries of a rule and the standard shifts. Watch an NHL game today and you'll see a lot of stick-on-glove work.
Referees don't call it every time. They'll tell a player, "watch your stick," a few times. If it persists, they'll call a penalty.
A grey area has long been there. Black and white doesn't exist and frankly it wouldn't work. Twenty slashing penalties in one game would make for theatre of the absurd.
Right now the balance is off-kilter. One popular theory says the current slashing or tapping on the gloves is no different than it ever was and that the broken and severed fingers we've seen are a result of the gloves being too thin. Fair enough. Scoring players are always looking for an edge and lighter, less cumbersome gloves enhances the ability to use one's hands.
Wear more protective gloves? That's certainly an option.
A player told me last week the combination of thin gloves, lighter sticks and more muscles is a bad combination. There are more Gordie Howe physiques in the NHL these days than the Fats Delvecchio profile. So a tap with a feathery composite stick creates dangerous physics. The stick becomes a rapidly moving scythe.
Today's NHL, with cameras everywhere and virtually no angle unseen, has altered the officiating playing field. Referees are expected to see and penalize every infraction. Again, that's not reality. It's also not an excuse for letting things slide. "They can't call everything," isn't an acceptable defence for ignoring what's in front of our eyes.
There's too much slashing. It needs to be slowed before it develops into an epidemic. The players have pushed the envelope. It's time to seal it.