Titans to release RB Murray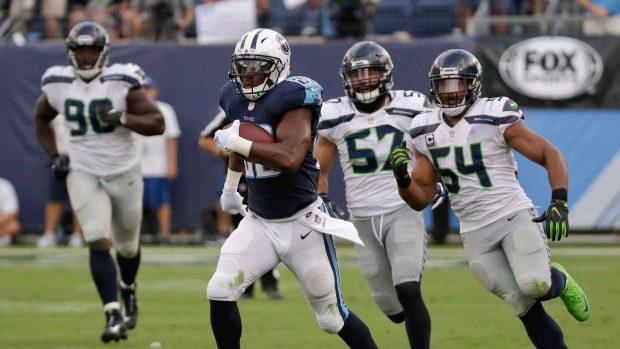 The Tennessee Titans announced Thursday they will be releasing running back DeMarco Murray after two seasons with the club.
There is no dead money on Murray's contract and the Titans will save $6.25 million against the salary cap with the move, according to NFL Network's Ian Rapoport.
Murray was two years through a four-year, $25.25 million deal with the Titans. The 30-year-old started his career and starred with the Dallas Cowboys before spending one year with the Philadelphia Eagles and the past two in Tennessee.
Murray has split backfield duties with Derrick Henry the past two years, and finished last season with 659 yards and six touchdowns on 184 carries.\
The three-time Pro Bowler and former All Pro has 1,604 career rushes for 7,174 yards and 49 touchdowns.