Top five takeaways from Wimbledon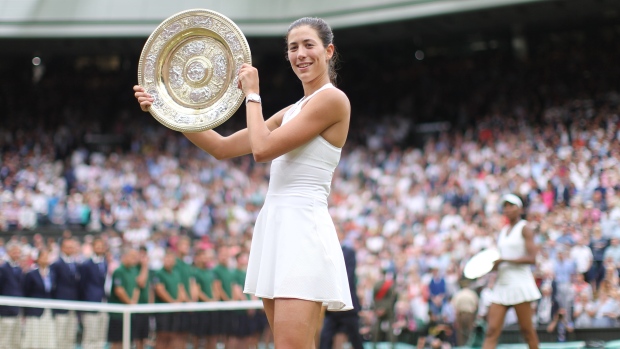 Federer adds 19th major title to his trophy case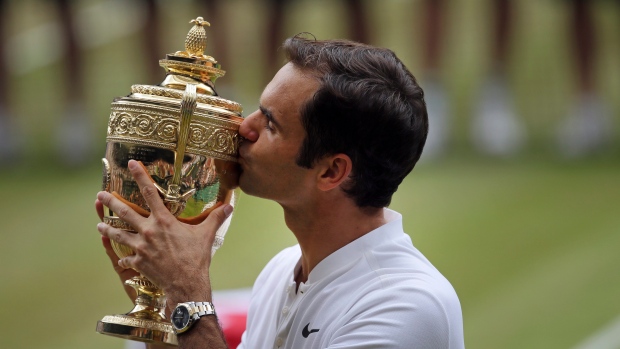 If winning in Melbourne earlier this year wasn't enough, Roger Federer made it two grand slam titles in 2017 by winning Wimbledon without dropping a set all tournament. It's the first time the Wimbledon men's champion did so since Bjorn Borg in 1976. Federer had an easier path than usual, avoiding the other members of the big four, but it's hard to believe any of them would have had a chance. Federer not only looked like his old self, but he may be playing better tennis at 35 than ever before.
He's now won five titles this year and has become the clear favourite to end this season with another trophy in New York. How has Federer turned his career around? All signs point to the rest he took prior to the Australian Open and again during the clay season this year, leaving him fresh and ready for any challenge. Federer's eighth Wimbledon title is now the most all time, passing the record of seven set by Pete Sampras and William Renshaw. It wouldn't be any surprise if Federer won his 20th career grand slam at the US Open.
Murray and Djokovic face major injury concerns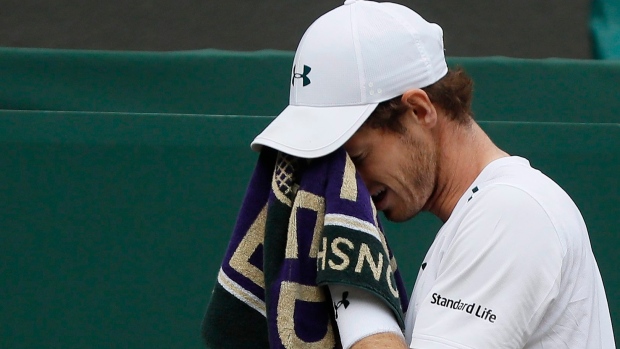 How things can change in just one year. Novak Djokovic still hasn't recovered from the apparent fluke loss to Sam Querrey in 2016 at Wimbledon, while Andy Murray has won just one title in 2017. Djokovic's exit last year seemed like a bump in the road at the time, but over the next twelve months, it's become clear there is major concern regarding his future. The real issue now is that both Djokovic and Murray exited Wimbledon with serious injuries and are both at risk for the hard-court season. Djokovic was forced to retire in the quarter-finals against Tomas Berdych with an elbow injury, while Murray was nursing a hip injury prior the tournament and despite toughing it out, was limping in his quarter-final match with Querrey. Djokovic flirted with the idea that surgery or a long rest period may be possible.
"A logical conclusion is that a kind of a rest and a longer break is a logical solution. Maybe a longer rest is necessary, not only because of the injury but for my mind as well," Djokovic said after pulling out of the tournament. Just one year ago it seemed like the two were primed to dominate the grand slams over the next three to four years, but they have backpedaled while watching Federer excel.
Muguruza returns to glory with second grand slam title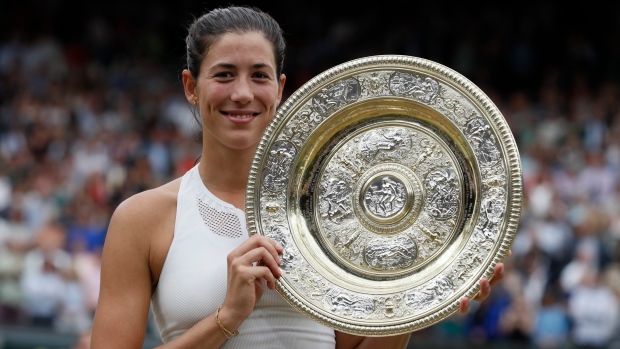 Garbine Muguruza proved that she wasn't just a one-off at Wimbledon, winning her second major after falling in the finals in 2015. Two years ago, Muguruza was stopped by Serena Williams at the end of a phenomenal run in London and she didn't forget. The Spaniard brought up that final loss many times before and after defeating Venus Williams, saying she was ready for a second chance to lift the trophy. She survived a tough three-setter in the fourth round against the No. 1 seed Angelique Kerber and then won every set from the quarter-finals on. In the final, Muguruza faced two set points down 5-4 to Venus, fought them off and ended up winning nine straight games in what really was a lopsided victory.
She became the first Spanish woman to win Wimbledon since her coach throughout the tournament, Conchita Martínez, did so in 1994. Along with her Roland-Garros title from last year, Muguruza's two major titles make up half of her overall titles of four, which shows what a big-stage player she really is.

Raonic has respectable showing after making the final in 2016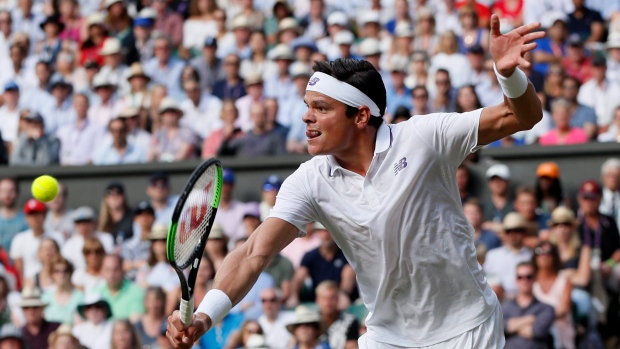 Expectations were very high for Milos Raonic, the 2016 runner-up to Andy Murray. He had 1,200 points to defend and needed a deep run in order to stay in the top 10 and he did with an impressive win over Alexander Zverev in the fourth round. If Raonic had lost that match, he would have dropped to 11th in the world, marking his first time outside the top 10 since April of 2016. The win over Zverev was a fantastic result, coming back from two sets to one down and dominating the decider 6-1. Waiting in the quarter-finals was the eventual champion Roger Federer, who outclassed the Canadian in the first two sets, but it was actually Raonic who played a better third set and looked more in control. The 2016 runner-up had five break point opportunities and led 3-0 in the tiebreak, but was unable to close it out, losing the breaker 7-4.
The chances were there, and it was the only time during the tournament that Federer did not have a set in his grasp. Even though Raonic's ranking has dropped to No. 9 in the world, he does not have an abundance of points to defend the rest of the year. He made no finals in eight tournaments played after Wimbledon in 2016, including a second-round loss at the US Open. There is an opportunity to climb back into the top six with a strong hardcourt season.
Canadians struggle in early rounds at Wimbledon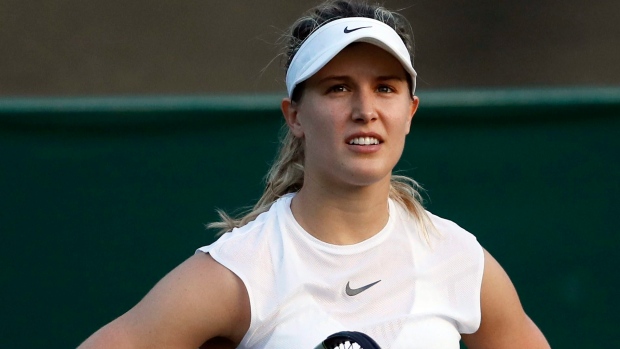 Although it was the most Canadians in the singles draw since the 2014 US Open, only two of the six were able to make it out of the first round. Along with Raonic, Francoise Abanda made her second consecutive second round at a grand slam, beating No. 94 Kurumi Nara before losing to French Open champion Jelena Ostapenko. Abanda actually won the first set over Ostapenko and came close to winning in the second set tiebreak, before losing in three tough sets.

Eugenie Bouchard suffered her first opening round loss at a grand slam this year dropping a three-setter to Carla Suarez Navarro. Like Abanda, Bouchard won the opening set and looked well on her way to victory, but the match turned. Bouchard's season has been inconsistent – much like her play since 2015 – and she has lost all three matches played on grass this year.

Vasek Pospisil was handed a brutal draw in the opening round, having to play French Open semi-finalist Dominic Thiem. Pospisil was picked by ESPN tennis analyst Brad Gilbert to upset the No. 8 seed, who is not known for his strong grass play, but Thiem proved too powerful and handed Pospisil a straight sets loss.
Denis Shapovolov made his grand slam debut after receiving a wildcard from the All-England club, and despite an impressive showing, dropped his opener to former Wimbledon semi-finalist Jerzy Janowicz in four sets.
Bianca Andreescu also made her grand slam debut, having to go through three qualifying rounds to do so. The 17-year-old lost her opening round match to Kristina Kucova in straight sets, but it was an accomplishment in itself just making the main draw. Despite the early round struggles, the six singles participants prove that the future of Canadian tennis is shining bright.