Blue Jays place pitcher Mayza on 10-day IL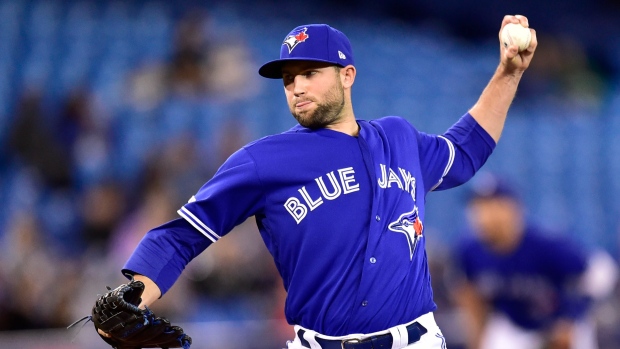 The Toronto Blue Jays put pitcher Tim Mayza on 10-day IL with a forearm injury. Mayza will be replaced by right-handed pitcher Jacob Waguespack who has been with the Blue Jays Triple-A affiliate, the Buffalo Bisons.
Mayza has posted a 3.48 ERA, 1.26 WHIP, and 26 strikeouts in the Blue Jays rotation this season. The 27-year-old was originally selected by the Blue Jays in the 12th round of the 2013 MLB Draft.
In nine starts with Buffalo, Waguespack has posted a 2-6 record, along with a 5.48 ERA, 1.63 WHIP, and 44 strikeouts.