Toronto's salary cap balancing act, through the eyes of McDavid, Toews and Tavares
The balance between personal needs and team needs will play a part as William Nylander, Auston Matthews and Mitch Marner negotiate new contracts with the Maple Leafs, Frank Seravalli writes.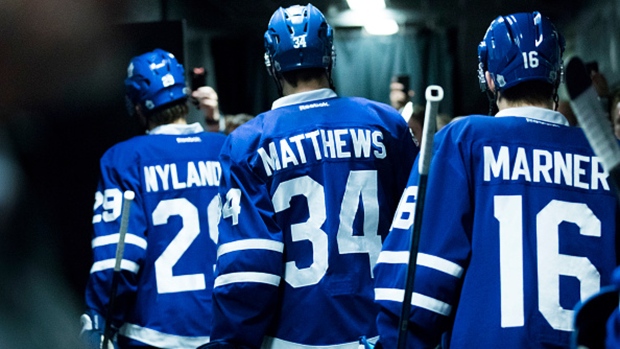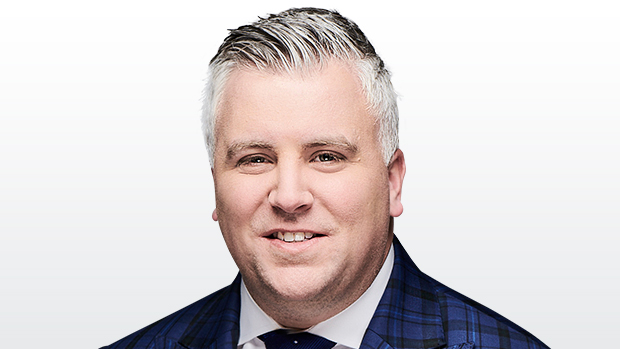 Legend has it that Connor McDavid got cold feet.
It was two summers ago and McDavid's camp and the Edmonton Oilers were putting the finishing touches on the richest deal in the NHL's salary cap era.
The two sides worked out an eight-year, $104 million pact with a $13 million salary cap hit - or $2.5 million more per season than anyone in the 13-year history of the cap had ever earned.
Then word started to leak about McDavid's deal.
Even though he could have justified asking for upwards of $15 million per year, given his individual dominance and the fact he was still just 20, the belief is McDavid went back to the Oilers and asked to take less.
They worked down to a tidy $100 million with a $12.5 million cap hit, still the most princely sum in the game.
For McDavid, the $4 million less could easily have been made up in endorsements, but those close to him say he wanted to give the Oilers every opportunity to build around him. Who knows how valuable that extra $500,000 per year on the cap might be down the road?
McDavid would neither confirm nor deny that tale when asked about it earlier this month at the NHL's Player Media Tour in Chicago.
But he did speak to the wrestling that goes on in players' minds when hammering out a new contract. How do you balance between personal needs and team needs?
"It's tough in the cap era," McDavid said. "You only have a window to make your money for the rest of your life, really, and yet, you want to make sure that other guys can still get paid.
"I think it's a very weird, complex thing where I'm taking money out of your pocket, your pocket, and your pocket - and you're trying to take money out of my pocket. It's a very, very weird complex."
It's a complex that the core of the Toronto Maple Leafs is now mulling, with William Nylander and then Auston Matthews and Mitch Marner needing new deals. It's a complex – one that often includes a hometown discount – that is largely foreign in the NFL, NBA or MLB.
"That's the whole goal. You want to win," McDavid said. "And you want to make sure there's enough money to go around."
No team in the NHL's cap era has won a Stanley Cup with a double-digit earner. Jonathan Toews and Patrick Kane were the first with twin $10.5 million deals for 2015-16.
There will be seven this season, including Anze Kopitar, McDavid, Carey Price, Jack Eichel and John Tavares.
The Kings (and presumably the Maple Leafs) will be the second and third teams to have two players with $10 million or more cap hits when deals for Drew Doughty and, ultimately, Matthews kick in next season.
Tavares said he left more money on the table this summer because he understood Toronto's big picture. The talent around him was part of what made the Maple Leafs so attractive.
"For me, it's never been about making the most money," Tavares said. "I want to win so I didn't want to do something where the team felt I was going to handcuff them on being able to retain the players they had. Because I didn't come here to subtract. I came here to add to what was already going on here."
For his part, Matthews said he won't be thinking about that balancing act.
"I think that's why we have agents," Matthews said. "You've got a lot of good players that are obviously up for contracts and for extensions and you kind of let your agent and the management handle that stuff so you can go out and focus on playing hockey."
Those who have done it, though, say the big number may feel good to sign on Day 1 but may ultimately come with a tinge of regret if the success doesn't follow - in part of because of what you've been paid.
At a combined $21 million, Toews and Kane chewed up 30 per cent of the Chicago Blackhawks' cap in 2015-16. Having delivered three Stanley Cups, no one would argue with those numbers for Chicago's two offensive pillars.
The problem is that percentage number has barely shrunk in four seasons as Toews and Kane remained in a salary stratosphere of their own for basically three years. GM Stan Bowman has been forced to make difficult decisions around those cap numbers.
"[When] I signed my last contract, I was looking at the cap. It was going up," Toews explained. "It had gone up for seven or eight straight years and all of the sudden it flat-lined and started dropping. So it's one of those things. You've got to find a balance between what's right for you, what you feel like you've earned with what you feel like you've brought to the team, but also not pushing the boundaries too far where your team can continue to compete.
"Unfortunately, the rules are the rules. We all value winning the Stanley Cup and having a good team, but you've got to look after yourself and your family to a certain degree as well."
So, if he could do it all again, would Toews take less knowing the constraints Chicago has been under since?
"It is what it is," Toews said. "I can't change that decision. So probably not."
Make that food for thought for Nylander, Matthews and Marner.
Contact Frank Seravalli on Twitter: @frank_seravalli