Tough decisions ahead for Team Canada GM
Team Canada general manager Doug Armstrong has some tough decisions to make before the roster deadline for the World Cup of Hockey, writes TSN Hockey Insider Pierre LeBrun of ESPN.com.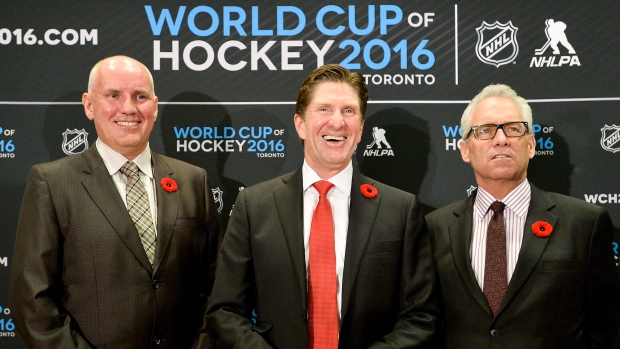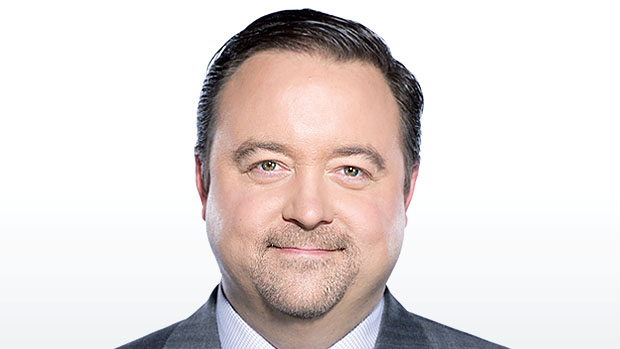 SAN JOSE, Calif. -- This is why Wayne Gretzky and Steve Yzerman could only do the job so many times. After a while, your head is ready to explode.
Now it's Doug Armstrong's turn to run Team Canada in the World Cup of Hockey, and one of the key decisions that awaits him ahead of the May 27 roster deadline is to pick two right-handed defensemen from the following five options: Alex Pietrangelo, Brent Burns, Kris Letang, P.K. Subban and Brent Seabrook.
Gulp.
"It's really tough," Gretzky said in a conversation with ESPN.com this week. "Listen, when you get down to the short strokes here, typically any one of those choices are good choices. They're all really good choices."
Pietrangelo and Burns are facing off here in the Western Conference finals right under the nose of the St. Louis Blues and Team Canada GM. Could their performance in this series nudge the final decision along?
Gretzky had similar choices to make for the 2002 and 2006 Olympics as well as assembling the Canadian roster that won the most recent World Cup of Hockey in 2004.
"There's a lot of factors," said the Great One. "When you get right down to the nitty-gritty, what we liked to do is go to the coaching staff and say, 'OK, when there's a minute left in the game and you either have to defend the lead or you need a goal, if there's a big power play late in the game, when you look down the bench, who are you going to be most comfortable putting out on the ice?'
"I really put it in the hands of the coaching staff when you get down to the sixth or seventh defenseman or the 12th or 13th forward," added Gretzky, who also guided Canada to Olympic gold in 2002, ending a 50-year drought for his team. "The coach has to feel comfortable late in the game that he can trust that player going over the boards. I was really comfortable leaning on the coaching staff at the end."
And there's no question Armstrong has solicited plenty of input from Team Canada head coach Mike Babcock. Babcock's imprints will be on this roster just as much as anyone else's. In fact, Babcock was on the conference call recently when the management staff, which also includes Ken Holland,Rob Blake, Marc Bergevin and Bob Murray, met again to discuss fine-tuning their roster.
We know this about Babcock: He likes his lefty-righty pairings on defense. So despite the fact that Canada is way deeper on the right side, there's no way they're going to fill the remaining three spots on defense all with righties. That would leave them with only two lefties, Marc-Edouard Vlasic and Duncan Keith, having been named back on March 2 in the original 16. What if one of them got hurt during the tournament? They'd be down to one lefty. So another lefty will be named May 27, likely Mark Giordano, T.J. Brodie, Jake Muzzin, Karl Alzner or 2014 Sochi incumbent Jay Bouwmeester. (Here's my projected roster.)
It's on the right side where all the drama really exists. Drew Doughty and Shea Weber were named on March 2, leaving two spots open. How does Armstrong choose between Burns, Pietrangelo, Letang, Subban and Seabrook?
"Good luck to him, that's all I can say," said Blues defenseman Colton Parayko, smiling. "As the saying goes, that's a good problem to have."
I went to U.S.-born blueliner Kevin Shattenkirk for some insight.
"I would never want to be the GM of Team Canada," he said, chuckling. "I'm the GM of Team USA. But obviously I would pick my boy, Petro. He's making a hell of a case to make that team this year and especially through these playoffs."
Then he thought about the second spot.
"Letang's obviously playing well," said Shattenkirk. "Burns is a guy where it's like, what can you do if he doesn't make the team? You're kind of scratching your head going, 'What else can I accomplish here?' And he's a guy you could put him on the team and maybe even throw him at forward. So yeah, I'll go with Burns, the underdog."
Based on the great playoffs that Burns, Letang and Pietrangelo have had, it's a good bet that the decision will come down to those three players ahead of Subban and Seabrook. Playoff performances certainly count for something.
"That's a factor, too, the guys who are still playing right now, they're playing minutes in big games and in crucial situations," said Gretzky. "That's also a factor for me."
As far as Sharks star Joe Thornton is concerned, of course he's going to take his teammate.
"I would pick Burns all day, it's very easy," Thornton said. "I just don't think he's the most dominant defenseman, I think he's the most dominant player in the game, plain and simple. He's so big, so strong, he just does it all. Yeah, I think he's the most dominant player in the game. ...
"He's a generational talent, he really is. He's kind of hidden out here, but we all realize what he can do. He's just an amazing athlete. For a guy that could make the All-Star Game playing up front, makes the All-Star Game on the back end, and he's up for the Norris, it's unheard of."
Burns, who scored 27 goals in the regular season and now has backed it up with a huge playoffs, would love to be playing come September at Air Canada Centre.
"It's a huge honor to play for your country," said Burns, who was outstanding last spring in Prague helping Canada win the world championships. "Obviously there's been a lot of talk about that right side. They have a group of guys they're comfortable with and it's hard to break through that. I don't worry about it. It's one of those things, you just play. We'll see."
Letang has been all-world for the Pittsburgh Penguins in these playoffs, but for my money, Burns and Pietrangelo seem to be ahead by a hair. Burns just brings such a unique skill set, while Pietrangelo is a consistent performer under pressure.
"He's been huge for us all season and all playoffs, he logs huge minutes, he's so consistent, I can't say enough good things about him," Parayko said of Pietrangelo. "He's been a role model for me."
Imagine having to leave off talents such as Seabrook, Subban or Letang if indeed it's Pietrangelo and Burns that get the nod? Crazy.
"Like I said, there's no bad decisions here," said Gretzky. "There's no right or wrong, every one of those guys has a good case or an argument as to why he should be on the team. It's a good thing for Canadian hockey, there's so much depth on the roster."
Vlasic doesn't feel bad for Armstrong; he'd love to be in his shoes one day.
"In 20 years if someone asked me to do it, I would," Vlasic said with a smile.
"It's a great job to have. Because you have so many good players, you can't go wrong picking any of those five guys. Yzerman picked the team in 2014 and the first thing people were saying was, 'This guy should have been on it, that guy, etc.' But who are you going to take off? It's unbelievable the amount of talent. It's not an easy job. But I know they enjoy it, Doug Armstrong enjoys it, he's been with the Canadian organization for a while now."
And as GM, Vlasic would want his pal Burns on there, obviously.
"He's pushed his way up to being one of those top defensemen," said Vlasic. "I hope he makes it. You just named those five guys, all those five guys are elite players."
Yup, but only two of them will make it