Towering Laine possesses a powerful confidence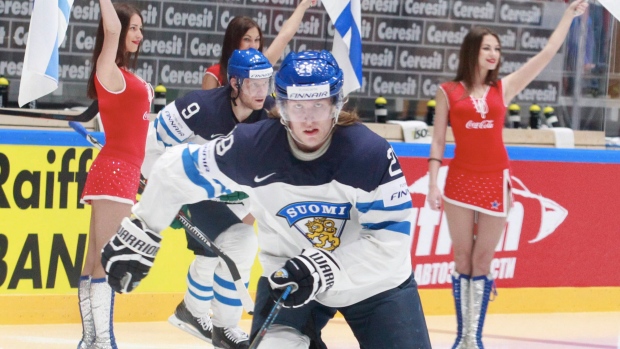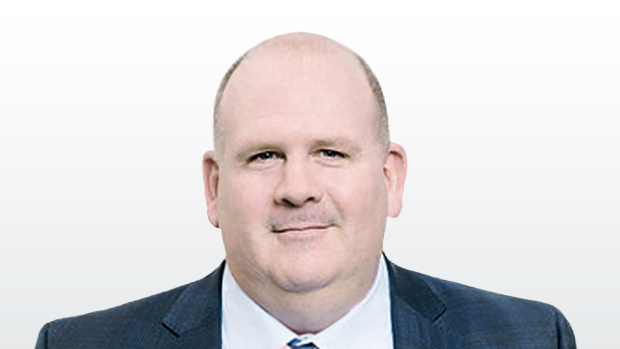 BUFFALO - Patrik Laine towers. He's a supernova. He's a condor. And, man, is he tall.
Walking down a hallway with a group of fellow prospects at the NHL Scouting Combine Thursday, Laine sticks out. He's the first the eye picks out. He's larger than the rest by several inches.
He's listed as 6-foot-4, but he says he's bigger.
"Six-foot-4.7," Laine said, careful to make sure the decimal is heard. He wants to wring every inch out of his height and prodigious talent.
Dressed in a blue suit with no tie, he's got the last few pimples of his teenage years and a beard that is little more than a patch of light blonde scruff here and there.
His hair is neatly cut – not the stringy flow that leaked out of his helmet late this past season.
"That's my tradition. I let it grow all season and then cut it down," Laine said.
Laine has exploded on the hockey scene in North America and on a wider cultural basis in his native Finland. He has yet to be drafted into the NHL, but the expectation is he'll go second to the Winnipeg Jets, no later than third to the Columbus Blue Jackets on June 24 in Buffalo.
Laine needs no prodding to say he thinks he should be drafted No. 1 overall. He says his season put him over the top.
"My season was the best," Laine said. "It was pretty amazing. Everything went so well all the time. I didn't have any tough times. It all fell into place. It was amazing to be part of the teams I was on and to have that success together. My opinion is I should be drafted first overall. You never know what's going to happen. I think it's going to be a tough race right until the end."
Laine may be the only person who doesn't believe Auston Matthews to Toronto first overall is a foregone conclusion.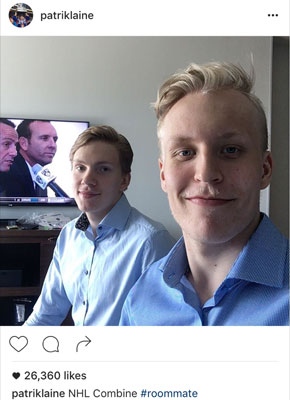 He is still a kid and he admits as much, saying his mom will spend his first season in North America with him.
"My first year, I want to play the entire year in the NHL and not have to go to the AHL to learn the North American game," Laine said. "My mom will come with me for the start. I can't live on my own. I can't cook and I don't want to have to eat out every day. It will be good to have mom around for the cooking and the laundry and everything."
He can shoot the puck and he can score. Comparisons have been made to fellow Finn Teemu Selanne as well as minted snipers Alex Ovechkin and Brett Hull. He makes reporters laugh and loves to smile. When he wears his hair long he looks like a rock star.
Laine has a powerful confidence. It's hard to look away from him when he's in the room or on the ice. He draws your attention. When Team Canada tried to give him a rough go at the recent World Championship — a late and dirty hit from Corey Perry and lots of chirping - Laine revelled in it.
"I like it when the other team loses its focus and does bad and dirty things to me," Laine said. "When they start talking at me it means they've lost their own game. If they focus on me like that, it makes it easier for my teammates to make plays. I keep my cool and play mine and our game. I like it when the other team tries to get me. It makes me play better and it means they're distracted."
Laine hasn't even begun his NHL career, but already there is so much to try and figure out. Will he be the next Finnish Flash or a flash in the pan?
Laine gave an interview on the night of the draft lottery, lying on his back and looking up into a screen for a Skype chat televised in North America. Is he quirky? Maybe. But he's more teenager having fun and figuring out life than anything else.
Finland is a country of just 5.5 million people. When one of their own does well, they take personal pride in that individual's accomplishments. Laine has become the celebrity of the day.
"I haven't really seen anything like this before," said Finnish journalist Juha Hiitela. "Patrik-mania. It's bigger than Teemu. Finland was crazy about Selanne before he went to the NHL, but this is a different time with social media. There was no Twitter or Instagram for Teemu. Now, when Pate (pronounced Pa-Tay) gets a haircut or goes for his driver's license, it's huge. He's like the Backstreet Boys. The old lady in Lapland knows who he is and the young boys and girls in Helsinki want to know everything about him. It's crazy. But we have never had a player like this at this age before. He's the best 18-year-old player Finland has ever seen."
Indeed, Laine had a superlative season. Laine only turned 18 on April 19, so his work at the World Junior Championship and in Finnish pro hockey this season mostly came at age 17.
He will play in the fall World Cup of Hockey as the youngest player in the tournament, the only 18-year-old in the event. Matthews turns 19 on Sept. 17, opening night of the tournament.
Laine, a 210-pound right-shot left winger, had a tournament-leading seven goals and 13 points at the World Junior Championship, winning gold and earning tournament all-star status.
He set the Finnish Liiga playoff record for goals (10 in 18 games) by a teenager and won playoff MVP honours as he led his Tappara squad to the championship.
Next up was Russia and the World Championship. Laine pumped in seven goals, collected 12 points and was named tournament MVP. He collected the MVP award with a sour look on his face after losing in the final to Canada.
Finnish agent Petteri Lehto said, "I don't think anybody [in Finland] has been this good this early."
Goran Stubb, who has been the NHL's Director of European Scouting since 1984, has seen every player Finland has produced for more than 30 years.
"I can't compare players from different eras," said Stubb, a Finn himself. "Is he better at this age than Selanne or [Jari] Kurri at the same age? How can you say that? What I can tell you is he's accomplished more to this point than any Finn before him. The World Championship is equal to the Stanley Cup here. He was MVP of the worlds. He's 18. We haven't seen that before."
One story has followed Laine around since he was kicked off a national team in the summer of 2014.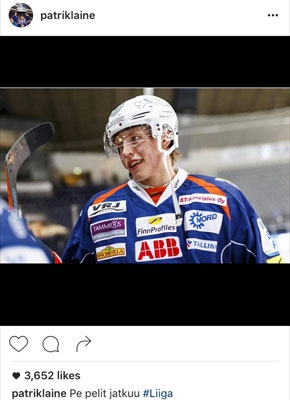 Laine, as it was reported in the media at the time, allegedly threatened to kill his coach at the Ivan Hlinka (U-18) Tournament and was sent home. The 16-year-old was demoted from the top pro league in Finland soon after.
"It was a couple of years ago and we were chasing the game and the coach wouldn't put me on the ice," Laine said. "I was young and I couldn't handle it. I was used to playing those minutes. I was pissed off and when we were standing on the line at the end, I said to a couple of guys, 'I want to punch or take down the coach.' I showed the middle finger to the bench, which the coach didn't see. But the guys I was talking to on the ice, they told their agents and the agents told the media and it blew up. It was in the papers and it was a mess. The coach didn't hear anything from me. I didn't threaten his life like some media said. Not even close."
Stubb was in the rink that day and says it wasn't a defining moment for Laine.
"He was just a boy," Stubb said. "Now he's a man. I've watched him play a lot of hockey and I've talked to people from his hometown and they say good things about him. I spent some time with him on the flight from Finland to Buffalo and I saw a polite young man who has matured."
Laine says lessons were learned.
"I wish I hadn't said those words, but I'm also glad it happened," he said. "It showed me the bad side of the media and being in the public eye at a very young age. It was a lot to handle for a 16-year-old. But it helped me grow as a person and a player. As you get older, you think about things from a different angle. Now I know you can't do any of those things. It was an accident that I've put behind me. But it taught me about myself and the media."
No parent wants to hear their child has been kicked off a team. When it's splashed all over the newspapers it can be even more disturbing.
"Luckily we heard the real story quickly," said his mother, Tuija Laine, via e-mail. "After that we as parents and people close to Patrik gave our full support for him. Also, his team Tappara was fully supportive from the day one."
In the weeks that followed, Laine decided to leave school at 16 to focus full time on hockey. His parents said it was a tough choice, but the right one for their son.
"It wasn't an easy decision since Patrik was good at school," said Tuija Laine. "We as a family talked with the school and when we knew his schedule with two practices per day, the decision was made. Playing professional, playing with national teams on breaks on regular season schedule... there's no time. Patrik had over 100 games this season."
As extraordinary as Matthews' 2015-16 season has been, it's difficult to argue any undrafted player on the planet had a better year than Laine. His trajectory since Christmas has been unparalleled.
"I think the Leafs are right to draft Matthews," says Edmonton-based Finnish hockey writer Jouni Nieminen. "They need a centre and he's a cornerstone player. But I don't think anyone should be surprised if one day they look at Laine and wish they had him. He may turn out to be a very special player in the NHL."
TSN analyst and longtime NHL forward Ray Ferraro got his first up close look at Laine at the 2016 World Junior Championship and his second at the World Championship. Laine caught Ferraro's eyes against the boys, but made them pop against the men.
"He's a powerful kid who probably doesn't realize yet what he has in his toolbox," Ferraro said. "Right now it's all about his shot. Why not? If you popped him into the NHL right now on this day, he's got a top-five shot in the entire league. His shot is unreal. And it's not just the one-timer. It's his wrist shot too. His mechanics and his release are elite.
"You know how some guys just hit the golf ball farther than anyone else and you don't know why? Well, that's this kid and his shot. But he's going to figure out he has more than just the shot. He's almost 6-5 and his reach is Mario [Lemieux]-like. When he puts his body between you and the puck and extends his arms, you're seven feet away from the puck. It's impossible to take the puck from him. I'll say this: He really won me over at the worlds."
The next step for Laine is the NHL and the goals he's set for his career aren't meagre. He wants it all. And he might have the chops to make it happen.
"I want to win everything, everything that's possible," said Laine. "Olympic gold, Stanley Cup, world championships. We were close at the worlds but now we have to try again. I want to be on a team that wins and I want to be a big part of it."