Trade Bait: Duchene deal puts Sabres' Kane atop list
Buffalo Sabres winger Evander Kane is generating buzz, while Montreal Canadiens winger Alex Galchenyuk joins TSN Hockey's list for the first time.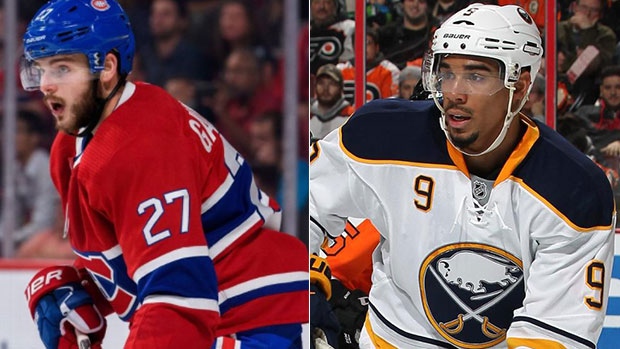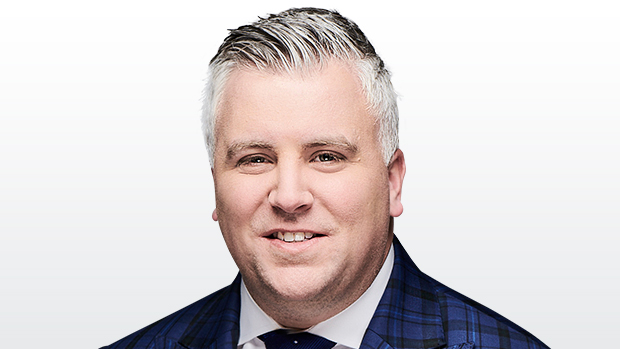 Move over, Matt Duchene.
At long last, a new name is atop TSN Hockey's Trade Bait board after Sunday's early season three-team blockbuster. Duchene joined Jordan Eberle, Kevin Shattenkirk and Ryan Johansen as recent No. 1s on the move.
Buffalo Sabres winger Evander Kane now holds that top spot. Kane re-joined the list after he was a mainstay for most of last winter's run up to the deadline, while Montreal Canadiens winger Alex Galchenyuk joins for the first time.
Kane has generated the most buzz since Sunday's trade that brought Duchene to Ottawa, according to TSN Hockey Insider Darren Dreger, with teams hungry for scoring eager to find out whether or not he's available.
Sabres GM Jason Botterill is believed to be entertaining offers, even though he is not actively seeking a trade for Kane.
Botterill must decide over the next few months whether to re-sign or move the mercurial Kane.
With a hot start to the season as Jack Eichel's left-hand man, it's possible that Kane's value has never been higher.
The 26-year-old is tied for the team lead with 13 points, including seven goals, and is the outright league leader with three shorthanded strikes. Kane has assisted on two of Eichel's four goals so far this season.
Most importantly, Kane has also kept himself out of trouble, avoiding headlines off the ice since his arrest last year.
While moving Kane may help speed up Botterill's rebuild plan in Buffalo – the Sabres entered Tuesday night's action tied for 16th in the Eastern Conference – his departure would leave a hole on Botterill's depth chart. Players with Kane's speed and skillset, the ability to not only keep up with Eichel but to make plays with him, aren't a dime a dozen.
That's a fact Botterill must wrestle with, which is why he may ultimately consider re-signing Kane. To date, the Sabres have not talked contract extension with Kane's agents at Newport Sports Group.
Meanwhile, Galchenyuk has rebounded after a brutal start to the season, but it's believed Canadiens GM Marc Bergevin isn't hanging up the phone on any cohort calling about the one-time 30-goal scorer.
Galchenyuk, still just 23, has been through a lot in Montreal in his six NHL seasons - with some around the league wondering what a change of scenery might do for him. He is not a centre in the eyes of the Canadiens, which is his preferred position. But he would come with contract security in the form of two more years at $4.9 million.
For now, Galchenyuk is on the Canadiens' top line with Jonathan Drouin and Artturi Lehkonen by way of his five points in his last seven games, making him still a bit of a long shot to be moved in the short-term.
Here is TSN Hockey's latest Trade Bait, with 110 days to go until TradeCentre:
The Top 10
| Player | Pos | Age | 2017-18 Cap Hit | GP | G | PTS | Past 2017-18 | Clause |
| --- | --- | --- | --- | --- | --- | --- | --- | --- |
| 1. Evander Kane, BUF | LW | 26 | $5.25M | 14 | 7 | 13 | UFA | |
| 2. James Neal, VGK | LW | 30 | $5M | 14 | 8 | 12 | UFA | NTC |
| 3. Mike Green, DET | RD | 31 | $6M | 16 | 1 | 13 | UFA | NTC |
| 4. Luca Sbisa, VGK | LD | 27 | $3.6M | 14 | 0 | 6 | UFA | |
| 5. Thomas Vanek, VAN | LW | 33 | $2M | 14 | 4 | 7 | UFA | |
| 6. David Perron, VGK | LW | 29 | $3.75M | 14 | 4 | 11 | UFA | NTC |
| 7. Rick Nash, NYR | RW | 33 | $7.8M | 16 | 3 | 6 | UFA | NTC |
| 8. Alec Martinez, LA | LD | 30 | $4M | 11 | 2 | 4 | 3 years | |
| 9. Erik Gudbranson, VAN | RD | 25 | $3.5M | 13 | 0 | 0 | UFA | |
| 10. Alex Galchenyuk, MTL | LW | 23 | $4.9M | 15 | 4 | 6 | 2 years | |