Trade Bait: Erik Karlsson joins the board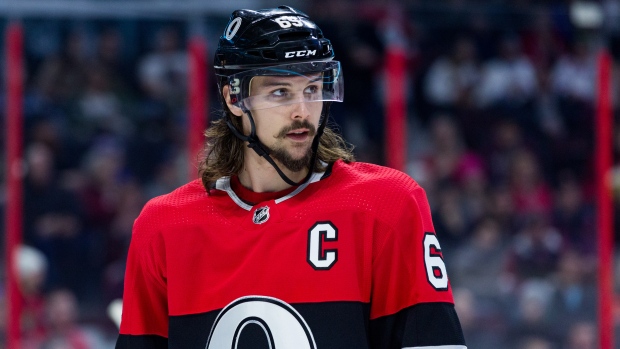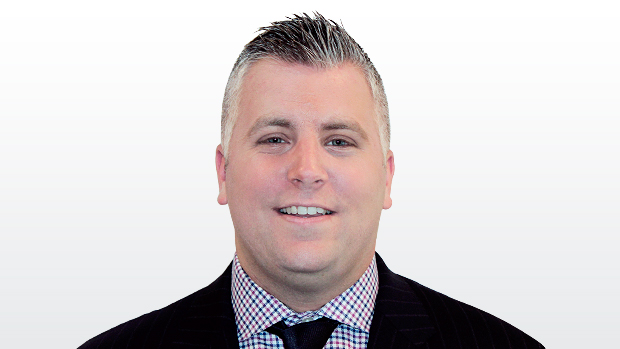 Ottawa Senators general manager Pierre Dorion could be the busiest GM between now and Monday's NHL trade deadline, but if captain Erik Karlsson has even a remote chance of being traded, interest is sure to amplify.
Karlsson is the latest to join TSN Hockey's Trade Bait board, though he remains a longshot to be dealt before the 3 p.m. ET deadline Monday.
TSN Hockey Insiders Darren Dreger and Bob McKenzie reported Tuesday the Senators have received a "high level of interest" and that Dorion is "aggressively listening" to offers on arguably the best defenceman in the NHL.
It will reportedly take no less than a "king's ransom" to land Karlsson before the deadline, a package that includes as many as five, six or even seven pieces, some mix impact roster players with high draft picks and prospects. The haul may also mean a team having to take on Bobby Ryan's contract, which has four seasons remaining at a $7.25 million cap hit.
That the price is so high is perhaps an indication that the Senators have little interest in trading Karlsson. Ultimately, this may be a move that waits until the off-season – if at all.
Karlsson is eligible to sign an extension as early as July 1. He is in the final year of a seven-year, $45-million deal.
The 27-year-old Karlsson was asked by the Senators to submit his list of 10 teams to which he would not accept a trade to in early December.
Karlsson has more points this season (41) than any other player on TSN's Trade Bait board and that's during a down season on the heels of a significant off-season ankle surgery. He has averaged 74 points per year over each of his last five full seasons.
One other new name to join the list is injured St. Louis Blues forward Robby Fabbri. Teams have inquired about Fabbri's availability while he rehabs his left knee, which was reinjured in training camp following surgery to repair a torn ACL last February. Fabbri, 22, has not played a game in more than a calendar year, but teams would like to try and buy low as he attempts to resume his promising career.
One name not on the board but available before the deadline is veteran Jarome Iginla, who was spotted training with the AHL's Providence Bruins on Tuesday. Iginla, 40, has made it all the way back from hip surgery and would like to continue playing in the NHL. He must sign a contract before Monday's 3 p.m. deadline in order to be eligible for the Stanley Cup playoffs.
Here is TSN Hockey's latest Top 45 Trade Bait list, whose ranking always seeks to blend the likelihood of a trade with a player's prominence:

The Top 45
Trend
Player
Pos
Age
Cap Hit
GP
G
PTS
Years
Clause
1.

Rick Nash

, NYR

LW

33

$7.8M

60

18

28

UFA

M-NTC

2.

Mike Green

, DET

RD

32

$6M

56

6

29

UFA

NTC

3.

Derick Brassard

, OTT

C

30

$5M

56

17

35

1

M-NTC

4.

Patrick Maroon

, EDM

LW

29

$1.5M

56

14

30

UFA

5.

Erik Karlsson

, OTT

RD

27

$6.5M

53

5

41

1

M-NTC

6.

Evander Kane

, BUF

LW

26

$5.25M

60

19

39

UFA

7.

Michael Grabner

, NYR

LW

30

$1.65M

59

25

31

UFA

8.

Mark Letestu

, EDM

C

32

$1.8M

57

8

18

UFA

9.

Mike Hoffman

, OTT

LW

28

$5.19M

58

16

39

2

M-NTC

10.

Jack Johnson

, CBJ

LD

31

$4.35M

59

3

8

UFA

11.

Max Domi

, ARI

C/LW

22

$1.36M

59

4

26

RFA

12.

Thomas Vanek

, VAN

LW

33

$2M

59

16

40

UFA

13.

Zack Smith

, OTT

C/LW

29

$3.25M

44

4

16

3

M-NTC

14.

Ryan McDonagh

, NYR

LD

28

$4.7M

49

2

26

1

M-NTC

15.

Tomas Plekanec

, MTL

C

35

$6M

58

5

21

UFA

16.

Derek Ryan

, CAR

C

31

$1.45M

58

11

26

UFA

17.

Max Pacioretty

, MTL

LW

29

$4.5M

58

16

35

1

18.

Jeff Skinner

, CAR

LW

25

$5.73M

60

20

37

1

NMC

19.

Alex Galchenyuk

, MTL

LW

23

$4.9M

58

12

34

2

20. J-G Pageau, OTT

C

25

$3.1M

54

8

20

4

21.

Luke Glendening

, DET

C

28

$1.8M

46

8

14

3

22.

Boone Jenner

, CBJ

C

24

$2.9M

52

5

17

RFA

23.

Andrew Shaw

, MTL

C/RW

26

$3.9M

43

10

19

4

24.

Jordan Kyrou

, STL

C/RW

19

$894K

0

0

0

3

Slide

25.

Robby Fabbri

, STL

LW

22

$1.1M

0

0

0

RFA

26.

Johnny Oduya

, OTT

LD

36

$2M

49

4

8

UFA

M-NTC

27.

Gustav Nyquist

, DET

RW

28

$4.75M

58

16

28

1

NTC

28.

Aaron Dell

, SJS

G

28

$625K

24

2.51

0.917

UFA

29.

Jon Gillies

, CGY

G

24

$725K

2

4.35

0.815

RFA

30.

Bobby Ryan

, OTT

LW

30

$7.25M

39

7

20

4

M-NTC

31.

Matt Hunwick

, PIT

LD

32

$2.25M

35

3

7

2

32.

Benoit Pouliot

, BUF

LW

31

$1.15M

55

11

15

UFA

33.

Josh Leivo

, TOR

LW

24

$613K

12

1

3

1

34.

Tommy Wingels

, CHI

RW

29

$750K

53

7

12

UFA

35.

Tomas Tatar

, DET

LW

27

$5.3M

57

15

26

3

36.

Blake Comeau

, COL

RW

31

$2.4M

55

10

22

UFA

37.

Ben Hutton

, VAN

LD

24

$2.8M

50

0

6

1

38.

Matt Cullen

, MIN

C

41

$1.7M

57

6

15

UFA

39.

Nic Petan

, WPG

C

22

$863K

12

1

1

RFA

40.

Robin Lehner

, BUF

G

26

$4M

44

2.95

0.910

RFA

41.

Antoine Vermette

, ANA

C

35

$1.75M

59

8

16

UFA

M-NTC

42.

Frank Vatrano

, BOS

LW

23

$925K

25

2

2

RFA

43.

Xavier Ouellet

, DET

LD

24

$1.25M

35

0

4

1

44.

Danny DeKeyser

, DET

LD

27

$5M

41

4

7

4

NTC

45.

Tyson Barrie

, COL

RD

26

$5.5M

44

5

31

2
Contact Frank Seravalli on Twitter: @frank_seravalli​​