Trade Bait: Focus shifts to Galchenyuk ahead of trade freeze
Dion Phaneuf, Derek Stepan and Artem Anisimov are the other prominent names to join TSN's Trade Bait board.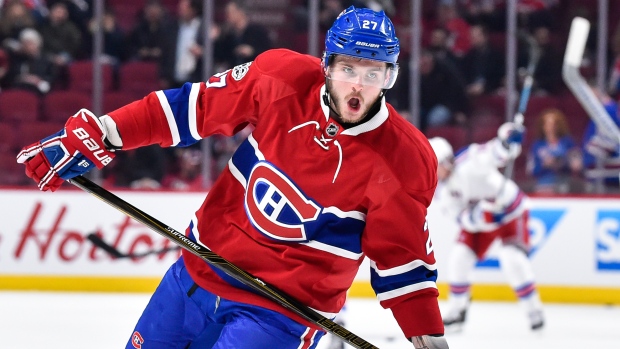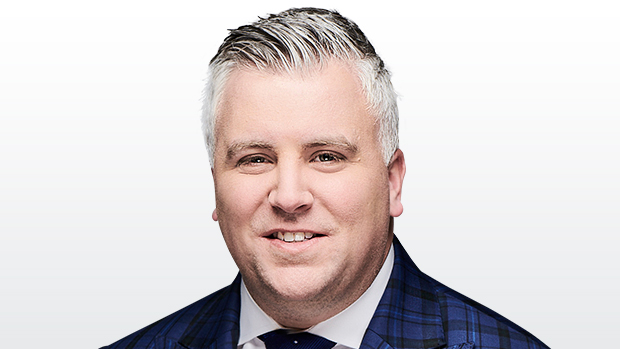 Expect the unexpected, Montreal Canadiens GM Marc Bergevin said.
Well, Habs forward Alex Galchenyuk potentially being on the move may not be that unexpected anymore, not after the Canadiens acquired another young winger who can also play the pivot in Jonathan Drouin on Thursday.
Drouin, 22, wore No. 72 on his red Canadiens sweater at his introductory Bell Centre press conference, but No. 27 could be available if Galchenyuk is on the move.
Galchenyuk, 23, joins TSN's Trade Bait board at No. 8. Drouin was No. 25 on TSN Hockey's board at the time of his deal.
Galchenyuk's name has circulated through the rumour mill for months now, but the acquisition of Drouin may increase the likelihood he is moved – to either fill the hole at centre or the one Bergevin created on defence with Mikhail Sergachev now gone to Tampa Bay.
Bergevin said Thursday that the Habs were "comfortable" with Sergachev planned inside their top-six rotation for next season. Montreal's defence was already thin. With a bevy of talented defencemen available in this abnormal off-season because of the looming expansion draft, this is the time to make a move.
Senators defenceman Dion Phaneuf, Rangers forward Derek Stepan and Chicago centre Artem Anisimov are the other prominent names to now join the board.
A league-wide trade freeze kicks in at 3 p.m. ET on Saturday afternoon, halting all trading except deals made with the Vegas Golden Knights.
That means the clock is ticking.
Here is TSN Hockey's updated Top 40 Trade Bait list:
1. Sami Vatanen, ANA
Pos. D Age: 25 2017-18 Cap Hit: $4.875M
GP: 71 G: 3 PTS: 24 Past 2016-17: 3 years Clause: None
2. Jonas Brodin, MIN
Pos. D Age: 23 2017-18 Cap Hit: $4.167M
GP: 68 G: 3 PTS: 25 Past 2016-17: 4 years Clause: None
3. Jordan Eberle, EDM
Pos. RW Age: 27 2017-18 Cap Hit: $6M
GP: 82 G: 20 PTS: 51 Past 2016-17: 2 years Clause: None
4. Matt Duchene, COL
Pos. C Age: 26 2017-18 Cap Hit: $6M
GP: 77 G: 18 PTS: 41 Past 2016-17: 2 years Clause: None
5. Matt Dumba, MIN
Pos. D Age: 22 2017-18 Cap Hit: $2.55M
GP: 76 G: 11 PTS: 34 Past 2016-17: 1 year Clause: None
6. Travis Hamonic, NYI
Pos. D Age: 26 2017-18 Cap Hit: $3.857M
GP: 49 G: 3 PTS: 14 Past 2016-17: 3 years Clause: None
7. Tyson Barrie, COL
Pos. D Age: 25 2017-18 Cap Hit: $5.5M
GP: 74 G: 7 PTS: 38 Past 2016-17: 3 years Clause: None
8. Alex Galchenyuk, MTL
Pos. LW Age: 23 2017-18 Cap Hit: N/A
GP: 61 G: 17 PTS: 44 Past 2016-17: RFA Clause: N/A
9. Evander Kane, BUF
Pos. LW Age: 25 2017-18 Cap Hit: $5.25M
GP: 70 G: 28 PTS: 43 Past 2016-17: 1 year Clause: None
10. Mike Smith, ARI
Pos. G Age: 35 2017-18 Cap Hit: $5.667M
GP: 55 GAA: 2.92 SV%: .914 Past 2016-17: 2 years Clause: NTC
11. Derek Stepan, NYR
Pos. C Age: 26 2017-18 Cap Hit: $6.5M
GP: 81 G: 17 PTS: 55 Past 2016-17: 4 years Clause: N/A
12. Marcus Kruger, CHI
Pos. C Age: 27 2017-18 Cap Hit: $3.083M
GP: 70 G: 5 PTS: 17 Past 2016-17: 2 years Clause: None
13. Ilya Kovalchuk, NJD
Pos. LW Age: 34 2017-18 Cap Hit: N/A
GP (KHL): 60 G: 32 PTS: 78 Past 2016-17: N/A Clause: N/A
14. Boone Jenner, CBJ
Pos. C Age: 23 2017-18 Cap Hit: $2.9M
GP: 82 G: 18 PTS: 34 Past 2016-17: 1 year Clause: None
15. Chris Tanev, VAN
Pos. D Age: 27 2017-18 Cap Hit: $4.45M
GP: 53 G: 2 PTS: 10 Past 2016-17: 3 years Clause: None
16. Dion Phaneuf, OTT
Pos. D Age: 32 2017-18 Cap Hit: $7M
GP: 81 G: 9 PTS: 30 Past 2016-17: 4 years Clause: NTC
17. Calvin de Haan, NYI
Pos. D Age: 26 2017-18 Cap Hit: N/A
GP: 82 G: 5 PTS: 25 Past 2016-17: RFA Clause: N/A
18. Calle Jarnkrok, NSH
Pos. C Age: 25 2017-18 Cap Hit: $2M
GP: 81 G: 15 PTS: 31 Past 2016-17: 5 years Clause: None
19. Philipp Grubauer, WSH
Pos. G: Age: 25 2017-18 Cap Hit: N/A
GP: 24 GAA: 2.04 SV%: .926 Past 2016-17: RFA Clause: N/A
20. Marc-Andre Fleury, PIT
Pos. G Age: 32 2017-18 Cap Hit: $5.75M
GP: 38 GAA: 3.02 SV%: .909 Past 2016-17: 2 years Clause: NTC
21. Antti Raanta, NYR
Pos. G: Age: 28 2017-18 Cap Hit: $1M
GP: 30 GAA: 2.26 SV%: .922 Past 2016-17: 1 year Clause: None
22. Andrew Copp, WPG
Pos. C Age: 22 2017-18 Cap Hit: N/A
GP: 64 G: 9 PTS: 17 Past 2016-17: RFA Clause: N/A
23. Joel Armia, WPG
Pos. RW Age: 24 2017-18 Cap Hit: $925K
GP: 57 G: 10 PTS: 19 Past 2016-17: 1 year Clause: None
24. Robin Lehner, BUF
Pos. G: Age: 25 2017-18 Cap Hit: N/A
GP: 59 GAA: 2.68 SV%: .920 Past 2016-17: RFA Clause: N/A
25. Andrej Sustr, TBL
Pos. D Age: 26 2017-18 Cap Hit: N/A
GP: 80 G: 3 PTS: 14 Past 2016-17: RFA Clause: N/A
26. William Karlsson, CBJ
Pos. C Age: 24 2017-18 Cap Hit: $1M
GP: 81 G: 6 PTS: 25 Past 2016-17: 1 year Clause: None
27. Mark Pysyk, FLA
Pos. D Age: 25 2017-18 Cap Hit: N/A
GP: 80 G: 3 PTS: 14 Past 2016-17: RFA Clause: N/A
28. Brenden Dillon, SJS
Pos. D Age: 26 2017-18 Cap Hit: $3.27M
GP: 81 G: 2 PTS: 10 Past 2016-17: 3 years Clause: None
29. Ryan Pulock, NYI
Pos. D Age: 22 2017-18 Cap Hit: $863K
GP: 1 G: 0 PTS: 0 Past 2016-17: 1 year Clause: None
30. Dustin Brown, LAK
Pos. RW Age: 32 2017-18 Cap Hit: $5.875M
GP: 80 G: 14 PTS: 36 Past 2016-17: 5 years Clause: NTC
31. Cody Eakin, DAL
Pos. C Age: 26 2017-18 Cap Hit: $3.85M
GP: 60 G: 3 PTS: 12 Past 2016-17: 3 years Clause: None
32. Colton Sissons, NSH
Pos. C Age: 23 2017-18 Cap Hit: $625K
GP: 58 G: 8 PTS: 10 Past 2016-17: 2 years Clause: None
33. Nathan Beaulieu, MTL
Pos. D Age: 24 2017-18 Cap Hit: N/A
GP: 74 G: 4 PTS: 28 Past 2016-17: RFA Clause: N/A
34. Brayden Schenn, PHI
Pos. C Age: 25 2017-18 Cap Hit: $5.125M
GP: 79 G: 25 PTS: 55 Past 2016-17: 3 years Clause: None
35. Jimmy Hayes, BOS
Pos. RW Age: 27 2017-18 Cap Hit: $2.3M
GP: 58 G: 2 PTS: 5 Past 2016-17: 1 year Clause: None
36. Jori Lehtera, STL
Pos. C Age: 29 2017-18 Cap Hit: $4.7M
GP: 64 G: 7 PTS: 22 Past 2016-17: 2 years Clause: None
37. Anthony Duclair, ARI
Pos. LW Age: 21 2017-18 Cap Hit: N/A
GP: 58 G: 5 PTS: 15 Past 2016-17: RFA Clause: N/A
38. Artem Anisimov, CHI
Pos. C Age: 29 2017-18 Cap Hit: $4.55M
GP: 64 G: 22 PTS: 45 Past 2016-17: 4 years Clause: NMC
39. Alex Killorn, TBL
Pos. LW Age: 27 2017-18 Cap Hit: $4.45M
GP: 81 G: 19 PTS: 36 Past 2016-17: 6 years Clause: NTC
40. Nathan MacKinnon, COL
Pos. C Age: 21 2017-18 Cap Hit: $6.3M
GP: 82 G: 16 PTS: 53 Past 2016-17: 6 years Clause: None