TradeCentre: Eastern Conference needs, wants, wishes
With the NHL's trade deadline looming, TSN Senior Hockey Reporter Frank Seravalli provides a look at each Eastern Conference team's needs, wants and wishes.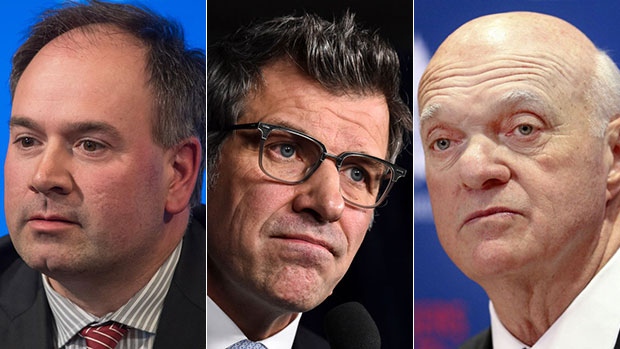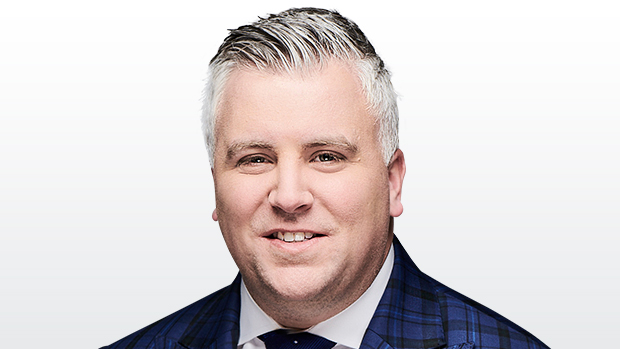 With the NHL's trade deadline looming, TSN Senior Hockey Reporter Frank Seravalli provides a look at each Eastern Conference team's needs, wants and wishes:
BOSTON
Top priority: Versatile, left-shooting defenceman
Scoop: The Bruins are the East's wild card. With just three regulation losses (18-3-4) since mid-November, GM Don Sweeney seems destined to add. The question is: How big of a splash will he make? As solid as Matt Grzelcyk has been this season, a well-rounded blueliner who can chew up minutes (big or small) in key situations just might do the trick. Paging Ian Cole of the Pittsburgh Penguins.
BUFFALO
Top priority: Maximize lottery odds
Scoop: Sabres fans are holding their breath to see the return for Evander Kane, one of the few real chips GM Jason Botterill has to help turn this around. But after watching consensus No. 1 pick Ramus Dahlin star in their hometown at World Juniors – the kid described as Half Karlsson, Half Lidstrom – this season is now all about piling up the ping pong ball combinations, previous tank job be damned.
CAROLINA
Top priority: Find a true difference maker
Scoop: The Canes are knocking at the door. They have a tremendous collection of complementary young players on the rise, but no real star to push them over the top on a nightly basis. They may need to wait until the summer to bring one in. But with new owner Tom Dundon re-energizing a fan base that hasn't seen the playoffs for eight years, this might be when GM Ron Francis moves to push this team over the hump.
COLUMBUS
Top priority: Experienced depth at centre
Scoop: The blossoming of rookie Pierre-Luc Dubois since U.S. Thanksgiving ­– 17 points in his last 22 games – has certainly quelled some of the concern. But the fact is, with Brandon Dubinsky out, no skater in Columbus' lineup has won a single playoff series. They could use a little experience, and with D Jack Johnson asking for a trade, could a rental-for-rental swap be in the cards?
DETROIT
Top priority: Make Mike Green 2018's Martin Hanzal
Scoop: Ken Holland knows the best way to turn a two-year skid into the next 25-season playoff streak is to accumulate as many assets as possible. Quietly, the Red Wings are hoping right-shot defenceman Mike Green will be for them what Martin Hanzal was for the Coyotes at last year's deadline. Hanzal brought back a first-round, second-round and conditional pick in a package with Ryan White.
FLORIDA
Top priority: Scoring depth
Scoop: The Panthers' 20th-ranked offence has gotten just 23 of 120 goals from its third and fourth lines. In other words, they remain a relatively easy team to match up against, with their top-heavy young talent on the first two lines. With the playoffs seemingly out of reach again, GM Dale Tallon may wait until the summer to get creative.
MONTRÉAL
Top priority: No. 1 centre
Scoop: Duh. Nearly six years into his tenure as Habs' GM, Marc Bergevin still has not found one. He admitted last week that Jonathan Drouin, try as the Habs may to make him into one, is not a true centre: "There is no doubt, in an ideal world, he's a winger," Bergevin said.
NEW JERSEY
Top priority: Enjoy the ride
Scoop: Ray Shero already checked New Jersey's biggest box this season when he swapped Adam Henrique for Sami Vatanen. The Devils have gotten balanced scoring from both halves of their lineup. Their defence pairs have a nice mix of go and stay. It's unlikely the Devils will be shipping off futures to ensure the playoffs this year, so time to enjoy the ride and see what happens. New Jersey is playing with house money.
N.Y. ISLANDERS
Top priority: A stop in net
Scoop: The real priority is to keep John Tavares happy. The best way to do that is to get into the playoffs. The Islanders have been thrilling to watch with budding star Mathew Barzal piling up points. They just can't keep the puck out of their net. The Isles rank 29th in save percentage, clumped around non-playoff teams Arizona, Ottawa, Buffalo and Edmonton. Would trying anything other than Jaroslav Halak in net show Tavares the Islanders are serious about winning? It can't hurt.
N.Y. RANGERS
Top priority: Listen to anything
Scoop: So much of the Rangers' underlying issues this season have been masked by tremendous goaltending from Henrik Lundqvist. New York has won just nine of their last 20 games (9-8-3) but remains squarely in the playoff chase. That means while Rangers brass probably won't be in sell mode, it makes sense to listen to anything – from pending UFAs like Rick Nash or Michael Grabner to something bigger that might germinate now and culminate around the draft.
OTTAWA
Top priority: Shave salary
Scoop: Owner Eugene Melnyk did more than hint at the plan when he said in his December rant on Parliament Hill that payroll at $68 million is "way too much over a revenue base that we have." Why else would the Sens be willing to move skilled winger Mike Hoffman, who has two more seasons remaining at a manageable $5.2 million cap hit?
PHILADELPHIA
Top priority: Trust the process
Scoop: The Flyers are building, but this isn't the year circled on the calendar. Still, it'd be a shame to let tremendous seasons from Claude Giroux, Sean Couturier, Jake Voracek and Shayne Gostisbehere to go to waste. The sense is Philadelphia will sniff around on anything to potentially push them over the playoff cut line, but the price will have to be modest because the Flyers aren't trading futures to make it happen.
PITTSBURGH
Top priority: Third-line centre
Scoop: Sidney Crosby (with considerable help from Evgeni Malkin) has pushed the Pens to two Cups flanked by rookies in Conor Sheary and Jake Guentzel. It's possible Dominik Simon and/or Daniel Sprong repeat that trend, but if the Pens were to find someone who could finally fill Nick Bonino's role at third-line centre, that would bump Guentzel back up to a familiar (and successful) spot. It's almost as if the Penguins' indifferent play suggests they're waiting for Trader Jim (Rutherford) to spark them with a move. If he does, the Metro side of the bracket remains wide open.
TAMPA BAY
Top priority: Right-shooting, top-four defenceman
Scoop: Steve Yzerman has flirted with the possibility of bringing in a defenceman like Cody Ceci to help solidify his team's one perceived weakness. The preference, if Yzerman is going to pay a premium anyway, would be to get someone who can fit in the age scheme for a number of years. It would also help in case of injury to one of Tampa Bay's big boys, particularly for a team that hasn't had much luck with injuries in the biggest moments over the years.
TORONTO
Top priority: Right-shooting, top-four defenceman
Scoop: Nikita Zaitsev is scheduled to be back in a couple weeks, so his return will almost be like an "own trade" for Toronto. Leafs brass believed this is a team that can win now, but the question is whether that same contender status will be felt around the deadline after a couple meandering months. If not, maybe one of their potential UFAs – James van Riemsdyk, Tyler Bozak or Leo Komarov – can be sold off and then flipped in part for a solid defenceman at the draft.
WASHINGTON
Top priority: Veteran blueliner
Scoop: Brian McLellan's playbook over his first three deadlines as Caps GM: Tim Gleason (2015), Mike Weber (2016), Tom Gilbert (2017), before also pulling the trigger on Kevin Shattenkirk last year. That seems to be the play this year, too, particularly with an offence clicking along in fine form and rookies Christian Djoos and Madison Bowey playing meaningful minutes on the backend.
Contact Frank Seravalli on Twitter: @frank_seravalli​