TradeCentre: Five options for Oilers in net
GM Peter Chiarelli is working the phones to acquire a stopgap in Cam Talbot's absence, TSN Senior Hockey Reporter Frank Seravalli writes.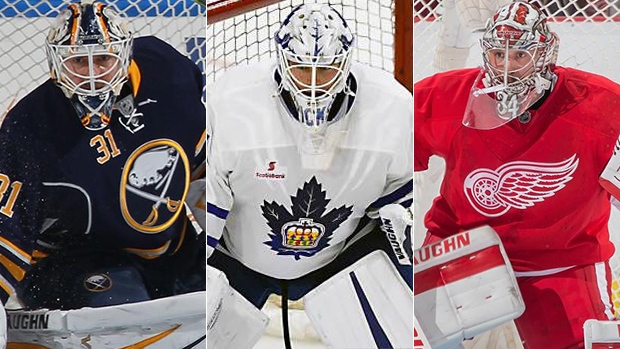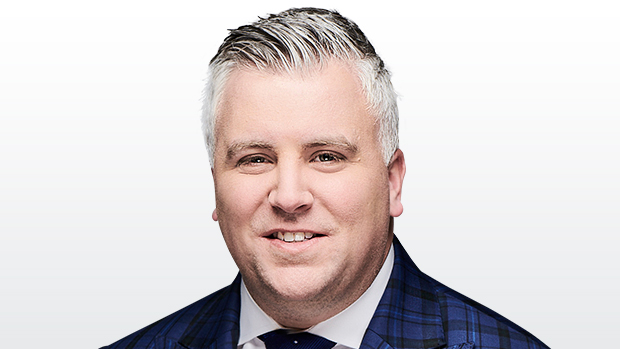 Laurent Brossoit has made just two starts for the Edmonton Oilers with Cam Talbot on the injured list, but his leash was never going to be long with Oil Country in full desperation mode.
The Oilers' season could swirl down the drain with two more weeks of shoddy goaltending. Brossoit, 24, has allowed five or more goals in three of his last five starts and has an .872 save percentage this season.
Oilers GM Peter Chiarelli is working the phones to acquire a stopgap in Talbot's absence, hastened by Brossoit's shaky outing on Saturday night as Edmonton nearly blew a 6-1 lead in the Battle of Alberta. Talbot is expected to be out until at least Dec. 14, according to coach Todd McLellan.
But who is out there for the Oilers?
Cap space isn't an issue – at least not this season. For teams looking to accumulate assets, the Oilers have all of their draft picks. The only complication is that the Oilers are just one contract shy of the 50-man limit, likely necessitating a body-in, body-out trade.
After the re-addition of Brandon Davidson, claimed off waivers Sunday from Montreal and expected to play Wednesday against the Flyers, defencemen Eric Gryba and Yohann Auvitu will likely soon be scratched off McLellan's lineup card. Inconsistent winger Anton Slepyshev, 23, is another potential trade chip.
Here are five potential targets for the Oilers in goal:
1. Chad Johnson (Buffalo): The man who saved the Calgary Flames' season last year is available. Sabres GM Jason Botterill is seeking assets (read: draft picks) in return for the pending UFA. Johnson went 12-3-0 with a .939 save percentage from last Nov. 3 to Dec. 10, while Brian Elliott found his game with the Flames in a similar hole to the one the Oilers are now. Johnson, 31, was actually the Oilers' top target to backup Talbot in 2016, but he signed with the rival, and then got $2.5 million from the Sabres on a one-year deal last July 1. There may be competition: The Pittsburgh Penguins could also be sniffing around on Johnson.
2. Michael Hutchinson (Winnipeg): The Jets aren't actively looking to move Hutchinson, not with Steve Mason sidelined with a concussion, but Chiarelli also knows Hutchinson well after drafting him in Boston. Hutchinson, 27, has a gaudy .951 save percentage with the AHL's Manitoba Moose this season. He was the odd man out in training camp to Connor Hellebuyck and Mason following a three-year run in the NHL. Eric Comrie has been backing up Hellebuyck with Mason out. Hutchinson is a pending UFA with a $1.15 million cap hit.
3. Michal Neuvirth (Philadelphia): Neuvirth was the Oilers' original No. 1 choice in free agency to backup Talbot in 2015, Chiarelli's first summer with Edmonton, but he inked a two-year deal in the goalie graveyard that is Philadelphia. The Oilers ended up trading for Anders Nilsson five days later. Neuvirth, 29, has a .915 save percentage in eight starts for the Flyers this season and is known as an incredibly streaky goalie. When he's hot, few are better. The Flyers could spell the rest of the season with Alex Lyon or Dustin Tokarski backing up Elliott if the return is right. The complication for Edmonton is that Neuvirth has another year on his deal at $2.5 million and the accounting must make sense with Connor McDavid's contract kicking in.
4. Calvin Pickard (Toronto): The Maple Leafs acquired Pickard from Vegas in exchange for winger Tobias Lindberg and a sixth-round pick on Oct. 6 - the day after he was waived by the Golden Knights. A number of teams have been kicking themselves for not claiming Pickard. The 25-year-old has a .933 save percentage in eight appearances with the Marlies. His acquisition cost will be higher than others on this list and the Leafs, who appear to be in no rush to move Pickard, may not be willing to throw a life preserver to Edmonton before facing them again on Sunday night.
5. Petr Mrazek (Detroit): Mrazek has struggled to find his game recently for the Red Wings, but a solid netminder is buried somewhere in those pads. Two seasons ago, he capped off an 83-game run that saw him post a .920 save percentage for the Winged Wheel as a 22-year-old. He has just an .899 save percentage in his last 59 appearances. Mrazek counts $4 million against the cap this season. He is just 25, a year older than Brossoit, and will be a restricted free agent after this season. That would make his acquisition cost higher than others, even though the Wings have also used Jared Coreau, who is in the AHL. That might be too rich for the Oilers, who know Talbot may only be a few weeks from returning – hopefully at the calibre he played at last season that got them within a couple goals of the Western Conference final.