TradeCentre Primer: Examining Canada's NHL teams
As we approach the halfway mark of the NHL season, TSN Senior Hockey Reporter Frank Seravalli examines each Canadian team's outlook towards the Mar. 1 trading deadline.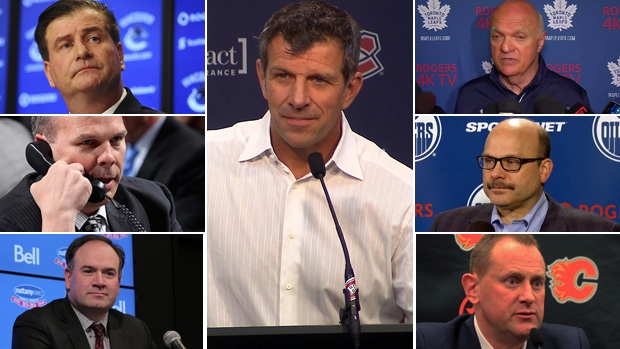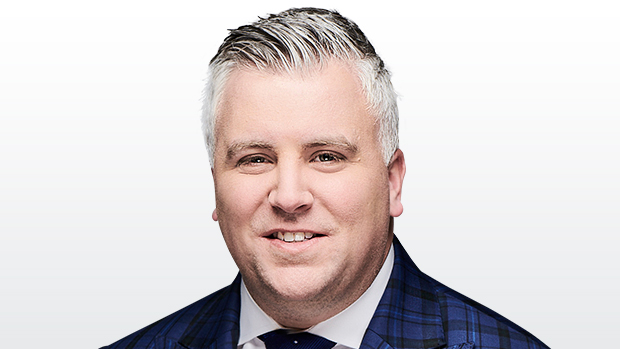 The Boston Bruins and St. Louis Blues played the 615th game of the 2016-17 NHL season on Tuesday night, marking the official halfway point of the campaign. Incredible milestones have been reached, record win streaks have been tied, and new blood continues to breathe life into the game.
But it's never too early to look ahead to the trade deadline. With 49 days until TradeCentre 2017, here are how the seven Canadian clubs are shaping up:
MONTREAL CANADIENS
Status Report: Challenging for No. 1 spot in East despite rash of injuries.
TradeCentre Trending: Firm buyer
Top Priority: Scoring centre with size
Trade Bait: Five second-round picks in 2017 and 2018
Scoop: While Phillip Danault has impressed on the top line in the absence of Alex Galchenyuk, the truth is the Canadiens are better suited with Danault playing in the bottom six over the long haul. Even when Galchenyuk returns, the drop-off in Tomas Plekanec's production highlights their need at centre - particularly for a player with size. The Canadiens are one of the speediest teams in the NHL, but they aren't big. Arizona's 6-foot-6 centre Martin Hanzal would be an ideal rental option. Plus, it's hard to imagine general manager Marc Bergevin not at least inquiring about the availability of Colorado's Matt Duchene, though a deal of that magnitude would be unlikely in-season.
EDMONTON OILERS
Status Report: On track to end NHL-record 10-season playoff drought
TradeCentre Trending: Potential buyer
Top Priority: Third-line right winger
Trade Bait: LW Benoit Pouliot
Scoop: The Oilers are believed to have recently put in waiver claims on both Ty Rattie and Matt Nieto to aid their suddenly thin wing corps, but lost both to teams lower in the standings. In the big picture, that's a welcomed problem for the Oilers. In the short term, right-shooting winger Anton Slepyshev — who put up strong numbers recently in the AHL — will get another look. If Slepyshev can't fit the bill, GM Peter Chiarelli will likely be on the prowl for a right winger with speed and moxie since Tyler Pitlick's season is over. Losing Kris Versteeg to the Flames on the eve of the regular season still stings. The Oilers are still looking for a right-shot defenceman who can contribute on the power play — something Matt Benning may ultimately blossom into — but like on the wing, Edmonton won't be trading future assets for limited short-term aid.
OTTAWA SENATORS
Status Report: Surviving on defence and goaltending with NHL's 25th-ranked offence.
TradeCentre Trending: Prospective buyer
Top Priority: Top-line left winger
Trade Bait: C/RW Curtis Lazar, LW Nick Paul
Scoop: The Senators would love to find a left winger with a scoring touch to plug alongside Kyle Turris, who could also hopefully bring Bobby Ryan back to life. What would the Senators be willing to give up? Lazar and Paul haven't panned out and could use a fresh start, but they aren't going to fetch a top player. Would this be the year the Sens consider moving their first-round pick? It might make sense for the right opportunity, considering 2017 is a relative down year for top-end talent in the draft and Ottawa has prospects Thomas Chabot, Colin White and Logan Brown on the way. Short of that, the Sens could always flip Mike Hoffman from the third to first line and target a checking-line player to fill Hoffman's spot at a greatly reduced cost. A healthy Clarke MacArthur — who has only played four games in the last two seasons because of his fourth concussion in 18 months — would make life easier. He's back in team meetings, bound and determined to return to game action, but still needs medical clearance to resume his career. That's a lot to bank on.
CALGARY FLAMES
Status Report: Tied for fourth most non-shootout wins in the West.
TradeCentre Trending: Potential buyer
Top Priority: Second-pair defenceman
Trade Bait: RD Dennis Wideman, RD Deryk Engelland
Scoop: Since Chad Johnson took over as starter on Nov. 15, the Flames have reeled off a 17-9-1 mark. If they were to play out the final 39 games of the season at that clip, they would finish with 97 points, which should be enough to lock up at least the first wild-card spot. Johnson has saved Calgary's season with a .922 save percentage. Scoring hasn't been an issue and getting Troy Brouwer back when his broken finger heals will be like a trade deadline acquisition in itself. The Flames could still use help on the backend. The drop-off from No. 3 to No. 4 on their blueline is a substantial one. Both Wideman and Engelland, in the last year of their deals, are moveable but wouldn't exactly solve the problem. The best-case scenario would be to acquire a second-pairing player who could take some of the workload off Wideman's plate. The issue — the same quandary facing a host of the other Canadian teams — is who would the Flames feel comfortable parting with? The list isn't a long one, despite Calgary's burning desire to return to the playoffs. It's why the trade market has been so stagnant so far.
WINNIPEG JETS
Status Report: Treading water in the hunt for a West wild-card spot.
TradeCentre Trending: Staying the course
Top Priority: Expansion draft protection
Trade Bait: LW/C Mathieu Perreault, G Ondrej Pavelec, RW Drew Stafford.
Scoop: The Jets are happy with their top nine forwards and still have Kyle Connor and Jack Roslovic – both with the Manitoba Moose - on the way. They are well-positioned from No. 1 through five on defence once Tyler Myers returns from injury. Jacob Trouba, seemingly a trade deadline wild card in October, is playing his best hockey ever in Winnipeg. The net belongs to 23-year-old Connor Hellebuyck to see if he can be the guy to carry this team for the next five years. In other words, the Jets aren't expected to be big shoppers or sellers. Stafford, 31, could be a rental option somewhere but he hasn't been terribly productive with eight points in 28 games. What GM Kevin Cheveldayoff could do is find a new home for Mathieu Perreault and get a return (however small) now for a player they'd likely lose in June's expansion draft for nothing. That would likely steer Las Vegas into selecting either Michael Hutchinson or Joel Armia, two replaceable players. In addition, Pavelec — who has rebounded after a slow start in the AHL — would cost less than $1.6 million in real salary for the remainder of the season, making him an attractive backup option for a team like Columbus, who could ill-afford a flare up from Sergei Bobrovsky's wonky groins when it matters most.
TORONTO MAPLE LEAFS
Status Report: Seventh in the Eastern Conference in points percentage (.564).
TradeCentre Trending: Sticking to the Shanaplan
Top Priority: Top-four defenceman
Trade Bait: LW James van Riemsdyk, RW Kasperi Kapanen, RD Frank Corrado, Bevy of draft picks.
Scoop: With one more year left on his contract, JVR will generate a lot of buzz leading up to the trade deadline, but the Leafs are in no rush to deal him. In fact, a trade in-season is unlikely — and it remains entirely possible van Riemsdyk remains in Toronto for the longer term, depending on his production and price. Toronto has an upper-echelon defenceman in Morgan Rielly. Rookie Nikita Zaitsev has been impressive. But the Leafs need to flesh out their backend with more top-four blueliners. Kasperi Kapanen, who has 32 points in 31 AHL games, could be a starting point in a return package — the one young player left out of the NHL fun in the Leafs' organization so far this season.
VANCOUVER CANUCKS
Status Report: Surprisingly floating above the Predators, Jets and Stars.
TradeCentre Trending: Neither buyer nor seller
Top Priority: Scoring winger
Trade Bait: RW Alexandre Burrows, RW Jannik Hansen
Scoop: GM Jim Benning's one wish at the beginning of the season was to add scoring on the wing and that remains true at the midpoint. Nonetheless, the Canucks aren't expected to be terribly active on the trade market, as their most likely path is the fade from the playoff race. There are no short-term, easy fixes for the Canucks. One option may be to acquire a player or two to audition in the final 20-25 games to judge a fit for next season, like the Oilers did last year with Pat Maroon. Burrows and Hansen, two players who have spent their entire careers with the Canucks, could be rental options on the move, but they both hold no-trade trump cards and the Canucks will do right by them. Meanwhile, Benning would like to improve his draft position: Vancouver has just five picks in the 2017 Entry Draft.
Contact Frank Seravalli on Twitter: @frank_seravalli