Tretiak: Ovi can do 'nothing' about Olympics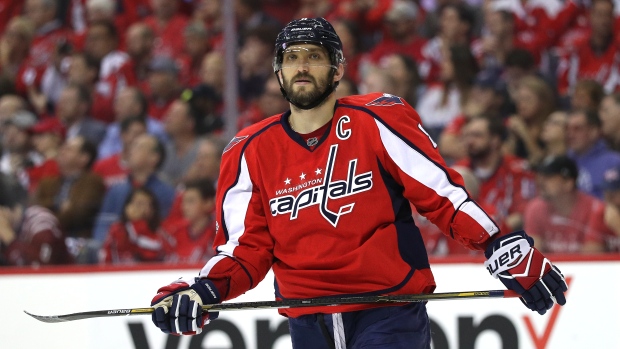 Vladislav Tretiak thinks it's time for Alex Ovechkin to abandon his dream of playing at the 2018 Winter Olympics in PyeongChang.
The goaltending legend and head of the Russian Hockey Federation says that the Washington Capitals captain needs to accept that National Hockey League participation in February's tournament is not happening.
"What is there for Ovechkin to do now? Nothing. Play for Washington," Tretiak told R-Sport (as translated by The Washington Post.) "He has to accept that."
Ovechkin, 31, has been adamant about his desire to play in a fourth Olympic Games and suggested he would go against the NHL's wishes to do so.
"I didn't change my mind, and I won't," the three-time Hart Trophy winner said in April. "It's my country. You know, I think everybody wants to play there, and it's the biggest opportunity in your life to play in the Olympic Games. So I don't know. Somebody going to tell me don't go, I don't care. I just go."
Deputy commissioner Bill Daly told TSN Hockey Insider Pierre LeBrun early this month that the league has assurances from the IIHF that players under NHL contract will not be allowed to participate in the tournament.