Tributes pour in for Mr. Hockey
With the announcement of the passing of Gordie Howe on Friday, tributes have poured in from around the around the world for the man known as 'Mr. Hockey'.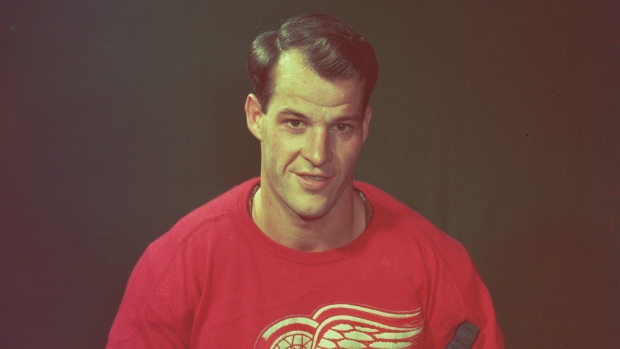 With the announcement of the passing of Gordie Howe on Friday, tributes have poured in from around the around the world for the man known as 'Mr. Hockey'.
From the Detroit Red Wings:
"Today is a sad day for the Detroit Red Wings and the entire hockey world as together we mourn the loss of one of the greatest hockey players of all-time," said Red Wings owner Mike Ilitch. "The Red Wings organization and the National Hockey League would not be what they are today without Gordie Howe. There is no nickname more fitting for him than "Mr. Hockey." He embodied on and off the ice what it meant to be both a Red Wing and a Detroiter. He was tough, skilled, and consistently earned success at the highest level. His achievements are numerous and his accomplishments immeasurable. It is truly a blessing to have had him both in our organization and our city for so many years. He will be deeply missed."
NHL Commissioner Gary Bettman:
"All hockey fans grieve the loss of the incomparable Gordie Howe.

"A remarkable athlete whose mastery of our sport was reflected by the longevity of his career and by his nickname, 'Mr. Hockey,' Gordie's commitment to winning was matched only by his commitment to his teammates, to his friends, to the Red Wings, to the city of Detroit and – above all – to his family. His devotion to Colleen through her illness and the fact that he extended his playing days into a fifth decade so he could play with his sons are only two examples of that true priority in his life.

"Gordie's greatness travels far beyond mere statistics; it echoes in the words of veneration spoken by countless players who joined him in the Hockey Hall of Fame and considered him their hero.

"Gordie's toughness as a competitor on the ice was equaled only by his humor and humility away from it. No sport could have hoped for a greater, more-beloved ambassador.

"On behalf of the generations who were thrilled by his play and those who only know of his legend, and on behalf of all the young people and teammates he inspired, we send heartfelt wishes of condolence, comfort and strength to the Howe family and to all who mourn the passing of this treasured icon of our game."
Wayne Gretzky:
The Hockey Hall of Fame:
"Gordie Howe is a true legend who not only inspired so many people by his achievements on the ice, but to all of those who interacted with him throughout his life. He represented our game with great dignity and always had time for his legions of fans. On behalf of the Hockey Hall of Fame and all of our Honoured Members, I would like to extend heartfelt condolences to Mark, Marty and the entire Howe family, and to express our gratitude to Gordie for the treasured memories and legacy he is leaving behind for all to celebrate. Thank you 'Mr. Hockey'."
From Hockey Canada President and CEO Tom Renney:
"The hockey community has lost one of its great ambassadors with the passing of Mr. Hockey, Gordie Howe. First and foremost, Gordie was a great Canadian, and shared a passion for the game that inspired so many others to pursue their hockey dreams. Though he may have only officially represented Canada once on the ice in the '74 Summit Series, Gordie was emblematic of our great country's values and represented the maple leaf as an international sports icon throughout his career and life. He represented everything Canadians want in their sport heroes – toughness, humility, skill, and impact. I hold Gordie Howe amongst Canada's greatest contributions to sport, and to our nation's culture. He made us all proud to be Canadian.
"On behalf of myself and my family, as well as Hockey Canada's staff, board of directors, our chair Joe Drago, our volunteers, and the more than 750,000 members of Hockey Canada, we want to express our sincerest condolences to the Howe family. Our memories of Gordie will be ones we cherish, always."
Tampa Bay Lightning GM Steve Yzerman:
"It was very saddening to hear the news of Gordie's passing this morning. He has been an icon not only in Detroit, but throughout the entire hockey world for as long as I can remember. As one of the greatest players to ever play in the NHL, the majority of his career being in Detroit, it was an honor to wear the same uniform, spend time with, laugh, joke and seek advice from him. Gordie's humility and kindness left a permanent impression on me, greatly influencing how I tried to conduct myself throughout my career.
"His impact on the Red Wings organization is still evident today. I travel the world and constantly hear stories from people who love the Wings and share memories of the glory days when Gordie and his teammates ruled the NHL. For all players fortunate enough to play for the Wings, we should take time to thank and honor Gordie, for he is a significant reason why Detroit is such a special place to play.
"To Gordie's surviving family, I offer my sincere condolences, in particular to his son Mark, my former teammate and colleague, who cannot help but remind me of his father every time I see him."
From the WHL:
"The WHL would like to express our heartfelt condolences to the Howe family and all those 'Mr. Hockey' touched throughout the course of his remarkable life," commented WHL Commissioner Ron Robison. "Gordie was not only one of the greatest players to ever play the game, he was also one of the game's greatest ambassadors. We were very fortunate to have had Gordie associated with the WHL for many years in an ownership capacity with the Vancouver Giants, and he will continue to be an inspiration for players in our system for generations to come."