Trotz: Burakovsky out at least two games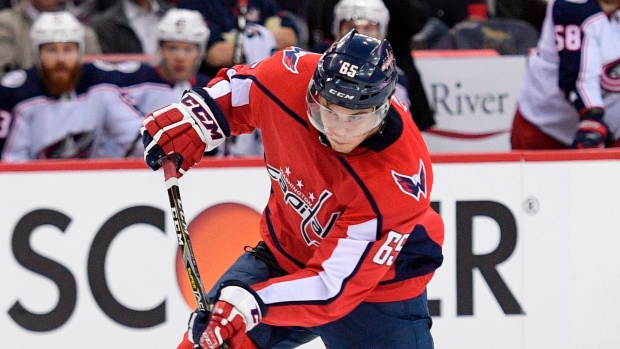 Washington Capitals head coach Barry Trotz said Monday that forward Andre Burakovsky (upper-body) is not travelling with the team and will be out at least the next two games.
Trotz said Burakovsky will be out "some time" and added that Jakub Vrana will draw back into the lineup.
He was injured Sunday night after a hit from Boone Jenner during the first period of Game 2 against the Columbus Blue Jackets and did not return to the bench for the second.
During the regular season, the 23-year-old had 12 goals and 13 assists with a rating of plus-3 in 56 games.
The Capitals lost in overtime for the second straight game and will go on the road facing a 2-0 deficit. Game 3 will go Wednesday evening from Nationwide Arena.