Trotz: Ovechkin has to cut down on slashing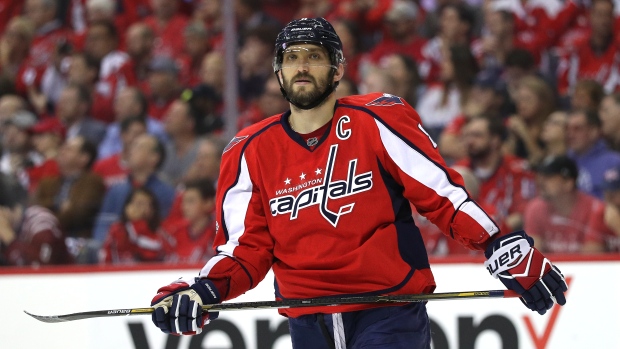 The NHL's crackdown on slashing has forced teams to make adjustments during the preseason and some are having a tougher time than others.
Just ask Washington Capitals head coach Barry Trotz.
"Too many slashing penalties. (Ovechkin) took two. We've got to get that out of the game," Trotz told the Washington Post after their 4-2 win over the Montreal Canadiens Wednesday night.
Last season, Ovechkin took 10 slashing penalties. After five in three games, Trotz called it "unacceptable."
After Ovechkin's second slashing minor Wednesday, he went to clear things up with the referees.
"I asked them, 'You can't even hit the guy anymore?' They said no," Ovechkin said.
The NHL's crackdown comes after forward Johnny Gaudreau and defenceman Marc Methot each missed significant time with slashing-related injuries.
In the first 19 preseason games across the league, there were 91 slashing penalties called.