TSN Delivers a Super Sunday of Sport with the DAYTONA 500 and 2018 NBA ALL-STAR GAME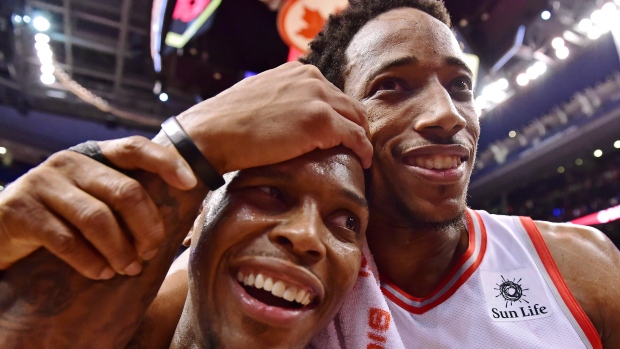 From the track to the court, TSN has sports fans covered this Sunday, Feb. 18 with a combined seven plus hours of must-watch sports programming. Canada's Sports Leader serves up a massive slate of exclusive live coverage of two of sports' hottest events with the iconic DAYTONA 500 (2 p.m. ET on TSN), followed by the biggest stars in the NBA battling as part of Team LeBron and Team Stephen in the 2018 NBA ALL-STAR GAME, live from the Staples Centre in Los Angeles (7 p.m. ET on TSN).
The action in Daytona Beach gets underway as TSN primes fans for the most prestigious race on the NASCAR calendar with a 30-minute pre-race show beginning at 2 p.m. ET on TSN, followed by the big race at 2:30 p.m. ET.
Defending champion Kurt Busch returns to Daytona International Speedway to secure his second career victory at The Great American Race. He competes against a strong circuit which features his younger brother and 2015 NASCAR Sprint Cup Series champion Kyle Busch, as well as former DAYTONA 500 winners Jimmie Johnson, Denny Hamlin, and Joey Logano, among others.
Following the race, the action shifts gears to Los Angeles for the 2018 NBA ALL-STAR GAME, beginning with a 60-minute pre-game show at 7 p.m. ET on TSN1, TSN4, and TSN5, ahead of tip off at 8 p.m. ET. NBA ON TSN host Rod Black and analysts Jack Armstrong and Leo Rautins are on-site in Los Angeles all weekend, delivering insight and analysis for SPORTSCENTRE and TSN.ca.
The Eastern Conference-leading Toronto Raptors will be well-represented with DeMar DeRozan and Kyle Lowry, each returning for their fourth career all-star game. Both players will suit up for Team Stephen, but will see a familiar face on Team LeBron as their coach, Dwane Casey, makes his debut in the all-star game as head coach.
Casey, who recently notched his 300th career win, will lead Team LeBron and some of the league's biggest stars including Kevin Durant, Anthony Davis, and Celtics point guard Kyrie Irving, who reunites with LeBron James after his highly publicized departure from Cleveland. Along with DeRozan and Lowry, Stephen Curry's team features an arsenal of scorers including fellow MVP candidates James Harden and Giannis Antetokounmpo, along with first time all-star Joel Embiid, and Warriors teammates Draymond Green and Klay Thompson.
TSN's live coverage of the DAYTONA 500 and 2018 NBA ALL-STAR GAME is available for live streaming and on demand viewing to TSN subscribers via TSN.ca/Live and the TSN GO app, which also provides fans with must-see highlights, news, scores, and more.