TSN Fantasy Golf Expert's Picks - The 146th Open Championship
Presented by: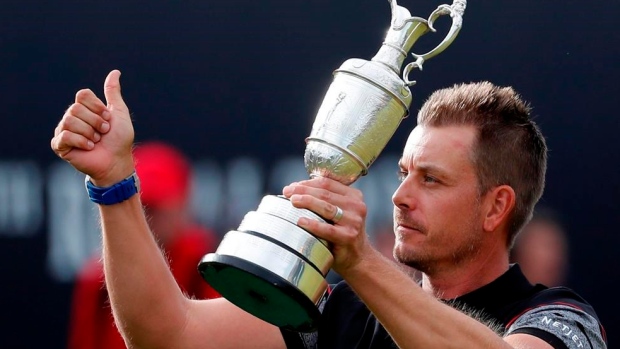 The 146th Open Championship gets underway Thursday from the Royal Birkdale Golf Club in Southport, England.
The field is packed full of the world's elite golfers, including the game's top four ranked players in Dustin Johnson, Rory McIlroy, Jason Spieth and Sergio Garcia.
It should be an excellent four days of golf with close competition thanks to a wide-open field and a challenging course, making it that much harder to select the correct winner.
TSN's fantasy golf experts and Team Freedom 55 Financial members gave it their best shot to call golf's second major of the season and you can check out their choices below. You can make your own predictions for the first Major of the season right HERE.
Representing TSN are Jamie Reidel and Bob Weeks.
GROUP A
JAMIE: Sergio Garcia – He exercised major demons by winning the Green Jacket. What a perfect year it would be if he could exercise his two runner-up finishes at the Open. He does have three consecutive top-6s at this championship
BOB: Rory McIlroy – This one is a bit of a hunch considering his recent showing. The one part of his game that's troubling is his putting but on these slower Birkdale greens, I think he'll be able to take a more aggressive stroke, just like Henrik Stenson last year and Zach Johnson the year before.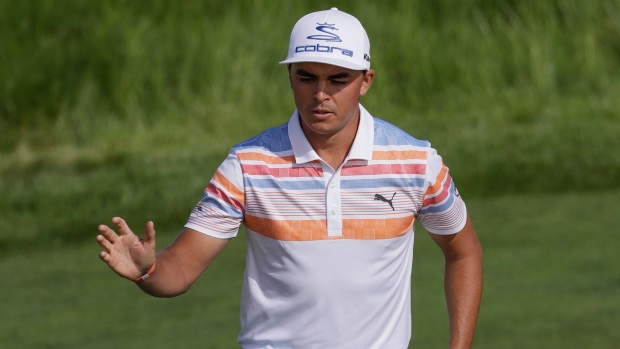 GROUP B
JAMIE: Rickie Fowler – If the run of first-time major champions makes it to eight I think Rickie Fowler is the leader of that list. His consistent all-around game suits links golf and has had success at the Open in the past with two top-5s.
BOB: Justin Rose – He had his coming-out party here as a 17-year-old. Since then, he's won a major and a gold medal. He was runner-up at the Masters this year and I think he'll draw on good memories of Birkdale this week.
GROUP C
JAMIE: Tommy Fleetwood – Hard to go against one of the hottest golfers out there the last month. He also happens to be a local kid who used to sneak onto Royal Birkdale and play.
BOB: Weeks: Matt Kuchar – Another hunch, but Kuchar played well last week at the Scottish Open. I think a steady hand can do well at the Open especially if the elements get stronger than usual, and Kuchar always seems to keep an even keel, even when he gets some of the bad breaks that happen on links courses. He's only missed one cut in the last seven Opens.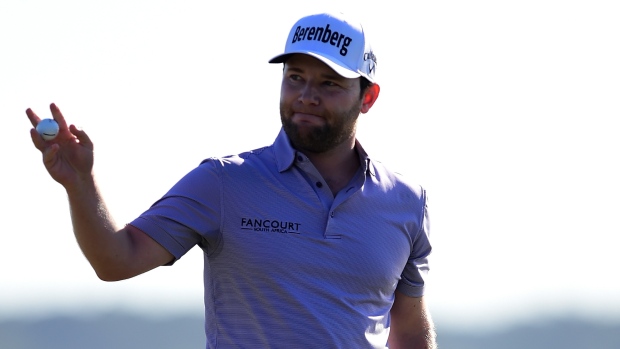 GROUP D
JAMIE: Branden Grace – I think that his game fits that of an Open Championship. He has a penetrating ball flight that can cut through wind. While his Open record is sketchy he's won the Alfred Dunhill twice which is played at Carnoustie and the Old Course – two links tracks in the Open rotation.
BOB: Shane Lowery – Loves his links golf and even though he's missed the cut the last two Opens he's been inside the top 20 in three of his last five starts. I really like his chances if the weather gets nasty, as he's proven himself to be a bit of a mudder.
GROUP E
JAMIE: Ian Poulter – I'm going completely on form here for Poults. Since coming back from injury Poulter has found himself on the leaderboard more often – runner-up at the Players and a recent top-10 in Scotland.
BOB: Stewart Cink – A former champion (you remember, he beat Tom Watson!) and a guy who plays the Open well. He's only missed the cut once in his last seven starts, a list that also includes his victory in 2009.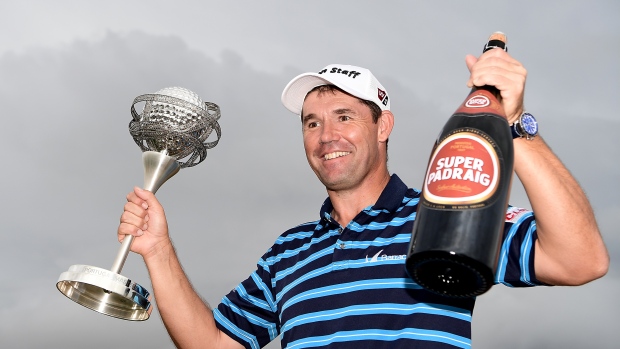 GROUP F
JAMIE: Haotong Li – This might be off the board a little but the 21-year-old is an up-and-comer who has four top-10s on Euro tour, including a tied for seventh in France.
BOB: Padraig Harrington – A two-time champion who has had a strange season that included a pro-am partner cutting open his elbow an using a training swing – a la Happy Gilmore – for his genuine swing. In this group, a guy who makes the cut is a big bonus and I have little doubt that Harrington will be playing on the weekend.
#TeamFreedom Expert Picks
Team Freedom is one way Freedom 55 Financial demonstrates its commitment to young professional athletes in Canada. Freedom 55 Financial believes in helping Canadians achieve their goals and enabling freedom, confidence and optimism for the future. To learn more about Team Freedom, visit the Team Freedom website. Below are the selections of #TeamFreedom golfers Albin Choi, Corey Conners, Matt Hill, Taylor Pendrith, Adam Svensson and Ryan Williams.
GROUP A
ALBIN: Dustin Johnson - I believe DJ is due to win the JUG! Enough said.
COREY: Dustin Johnson – No. 1 player in the world is hard to pass on. I expect him to rebound after a MC at the US Open.
MATT: Sergio Garcia - Sergio is a great ball striker that has proven he can win on the big stage. He has played well at The Open in the past and I like his chances to contend this week.
TAYLOR: Dustin Johnson - He has been the hibernation since injuring himself during the Masters....time for him to wake up!
ADAM: Rory McIlroy - I think Rory bounces back big here this year.
RYAN: Jordan Spieth - Coming into the Open on a high and should be there in the end.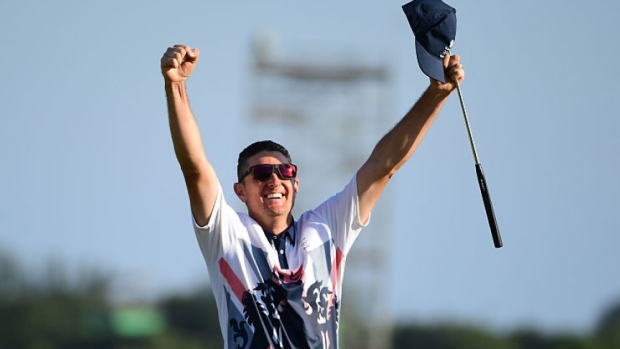 GROUP B
ALBIN: Justin Rose - Showed some solid form in Ireland last week. He can play anywhere in the world with that swing.
COREY: Justin Rose - Tough choice in this pool but Rose has lots of Open experience and is a really solid ball striker.
MATT: Rickie Fowler - Fowler has the game to win a major. It's only a matter of time before he gets his first major. He has had a solid season and looks to build on a solid finish at the US Open.
TAYLOR: Brooks Koepka - Made it look easy at Erin Hills. It seems like he will win many more majors and he knows how to play in Europe.
ADAM: Rickie Fowler - Rickie will win majors and has played well at the Open before, so he could contend again this year.
RYAN: Justin Rose - Always is in the mix in majors.
GROUP C
ALBIN: Jon Rahm - Is anyone going to beat him? He seems to love the big stage and has now proved links golf is not an issue.
COREY: Jon Rahm - He's had an amazing year so far and recent win at the Irish Open. I think he will continue to impress.
MATT: Paul Casey - He is a very consistent performer and has only missed one cut all season. He has a lot of experience that will bode well for him this week at Royal Birkdale.
TAYLOR: Jon Rahm - Hot hand who stumbled at the US Open, but looks ready for a major breakthrough.
ADAM: Phil Mickelson - Already an Open Champion, maybe Phil can get into another drag race like he did last year with Stenson.
RYAN: Tommy Fleetwood - Arguably the hottest player coming in the Open.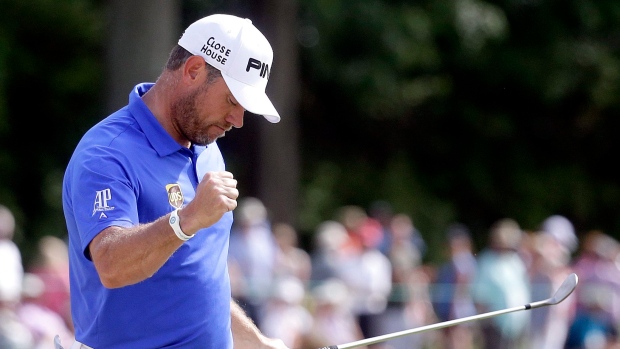 GROUP D
ALBIN: Rafa Cabrera Belo - Sticking with my gut here. Rafa is a stud and I'm a huge fan of his game.
COREY: Alex Noren - Really solid player and great putter. Has had a lot of success recently and I expect him to play well.
MATT: Lee Westwood - I'm going with experience on this pick. Lee is probably one of the best players to have never won a major. I don't know if he can pull it off this week but I think he will have a solid finish.
TAYLOR: J.B. Holmes - I love bombers and if that putter gets a little warm then watch out.
ADAM: Daniel Berger - Gotta go with a fellow Dye Preserve member that is playing great golf this year!
RYAN: Lee Westwood - Time for the veteran to win a major and take his name off the list of greatest player without a major victory.
GROUP E
ALBIN: Charles Howell III - Super consistent and a great ball striker. He is long overdue for another win. A big win!
COREY: Ian Poulter - Has been playing well this year after regaining TOUR status. I like his style of game and how he grinds for big competitions. He has got the job done when needed.
MATT: Bernd Wiesberger - He's had a very solid year with a win on the European Tour earlier in the season. He's currently ranked 28th in the world. He played solid at the US Open and I think he will have a nice week at Royal Birkdale.
TAYLOR: Gary Woodland - Another bomber who has all the potential in the world. This could be his week.
ADAM: Kyle Stanley - Recent winner - Riding the hot hand on this one.
RYAN: Emiliano Grillo - Just a hunch.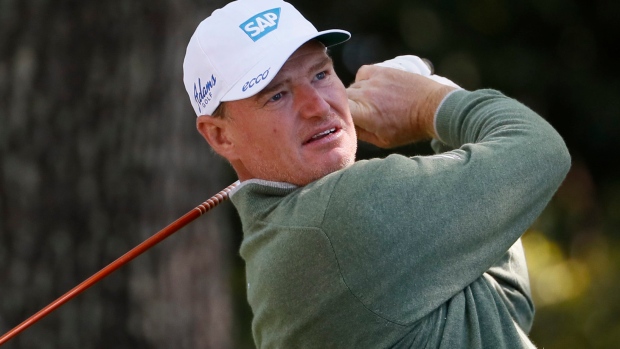 GROUP F
ALBIN: Ryan Fox - Long hitting "Aussie bloke" with back to back top 10s at the French and Irish Opens. He is not afraid and will contend.
COREY: Austin Connelly - Have spent a lot of time with ACon and love his game. He is a great ball striker and has a really good short game. Will be his first Open but has some experience playing in Europe this year! #GoACON
MATT: Peter Uihlein - A long hitter and great putter. He has played well this season with a lot of great finishes in Europe and on the PGA TOUR.
TAYLOR: Kent Bulle - I know Kent a little and excited that he qualified for the Open...he is my dark horse!
ADAM: Ernie Els - What a great story this would be!
RYAN: Richie Ramsay - Been playing well lately.