TSN Hockey List: Button's bucket list
We love hockey. We love watching hockey. And TSN Director of Scouting Craig Button has compiled a bucket list of places, and the games and events that take place there, where one can watch hockey in a manner that's unique.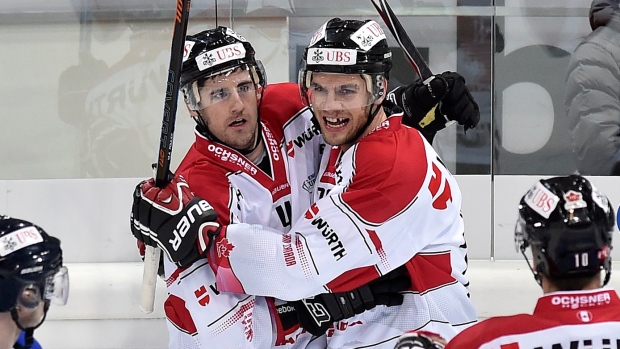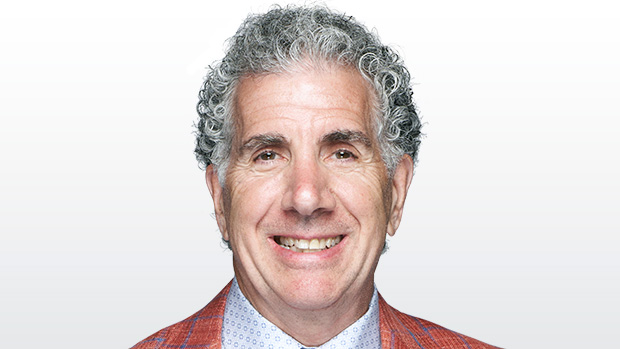 We love hockey. We love watching hockey.
Over the years I've been fortunate enough to watch games of varying levels, with different age groups in different places. And what's always struck me is the excitement surrounding these games. So I've compiled a bucket list of places - and the games and events that take place there - where one can watch hockey in a manner that is unique.
1. Spengler Cup/Davos, Switzerland

- Spectacular setting in the Swiss Alps where the confluence of hockey, holiday revelry and skiing come together to create a magnificent tourney. Hosted by HC Davos, it brings club teams from around Europe and a Canadian National Team together to compete in a highly competitive event that culminates with the championship game on New Year's Eve.
2. The Beanpot/Boston, Mass.
- Don't call it the unofficial championship for the Major College hockey teams of Boston, because the school that wins gets official bragging rights as the best in Boston. Harvard University, Boston University, Northeastern University and Boston College are separated by approximately five miles from one to another. The atmosphere at the games is one of the best in all of hockey.
3. Minnesota State High School Tourney/St. Paul, MN
- The State of Minnesota is split into eight conferences for purposes of high school hockey. Teams winning their conference come to St. Paul to participate in the State Championship. It consists of two tiers of eight teams each and the list of prominent Minnesota hockey players to participate includes Neal Broten, Mike Ramsay and Jamie Langenbrunner. Herb Brooks won the championship as a player in 1955 and ironically began his post Olympic coaching career with HC Davos. The school pride and spirit is one of the best in all of high school sports in the USA.
4. Quebec Pee Wee Tourney/Quebec City, PQ
- Watching future NHL stars at the ages of 11 and 12 may not be so evident but it is a glimpse into the future. Teams and players from all over the world come to participate. Hall-of-Famers Wayne Gretzky, Guy Lafleur, Mario Lemieux, Ron Francis, Marcel Dionne and Mike Modano have all played there and it takes place during the annual Carnaval de Quebec. A true celebration of all things winter with snow sculptures, Bonhomme and a living replica of the snowmen that enchanted the children of Québec City for generations.
5. Yost Ice Arena/Ann Arbor, MI
- The atmosphere in Yost (which was built in 1923 and has been home to the Michigan Wolverines' hockey team since 1973), is one of the most vibrant in all of college hockey. The student section is creative and their chants are legendary for poking fun at opponents, especially the goalies who - after allowing a goal - hear what a sieve they are. They're the 'extra' attacker for their beloved Wolverines.
6. Boston Bruins-Montreal Canadiens
- These two teams have faced off against one another more than any team in NHL history. It doesn't matter the year, their epic battles are legendary and have included some of the greatest players in NHL history in some of the greatest games and playoff series ever played. The 2016 NHL Winter Classic will be played in New England at Gillette Stadium which will add another chapter in the storied rivalry.
7. Hovet Arena/Stockholm, Sweden
- Shared home to the Swedish teams Djurgarden and AIK, it is anything but cordial when these two historic rivals face off against one another. In recent years, there hasn't been much because of the teams being in different leagues due to relegation. But when they have played, the designated visitor for that particular game has no sense of home (because the home team has the tickets). Fans dressed in their teams' colours, chanting and waving the team flag throughout the game creates a vibrant atmosphere.
8. OHL Cup/Toronto, Ontario
- Ontario produces more NHL players than any other region in the world. The minor midget season in Ontario is capped by a week-long event that culminates with one team being crowned OHL Cup champions. And it's another preview of things to come as far as NHL future stars go. Connor McDavid played as a 15-year-old in 2012 before being granted exceptional status, but his Toronto Marlies team fell in the final to a Mississauga Rebels team led by future St. Louis Blues first-rounder Robby Fabbri. It was the second time in three years the Rebels won (Sean Monahan of the Calgary Flames leading the way in 2010).
9. Flood-Marr Holiday Tournament/Boston, MA
- The tournament - co-hosted by Milton Academy and Noble & Greenough School - just celebrated its 50th anniversary. It's named after long time coaches at both schools and brings together eight private schools from the New England area. The games are lined with parents and students and the concession stands offer homemade chowder and baked goods. On a cold, brisk day, it's the perfect offering.
10. TV-pucken/Sweden
- TV-pucken is a tournament for 15-year-olds created by one of Sweden's great players, Sven (Tumba) Johansson. It is so named because originally all the games were on TV (Now only the championship is broadcast). Twenty-four district teams in Sweden play in four groups with the top two teams in each group moving to the championship round played in one of the districts on a rotating basis. Grads include Peter Forsberg, Markus Naslund and Gustav Nyquist.