TSN Hockey's Top 10 Storylines of the Week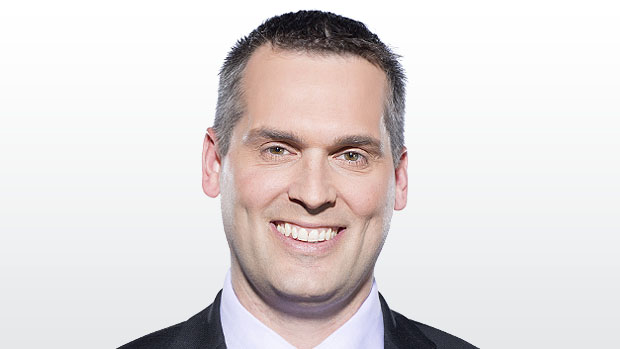 MVP voting, the Avalanche, Rocket Richard race, Blue Jackets, Stars, Red Wings and more in TSN Hockey's Top 10 Storylines of the Week.
MVP CANDIDATES
As the end of the season nears and thoughts turn to postseason awards, a debate has emerged over the Hart Trophy voting.
Some of the issue seems to be caught in the definition, which states that it is awarded annually to the "player judged most valuable to his team." This has led to players being theoretically disqualified in some circles because their teams aren't competitive or their teammates are somehow too good.
The issue of teammates being too good has not been too prevalent, historically. The list of Hart Trophy winners is chock full of great players on strong teams.
Now, the last time a player on a non-playoff team won the Hart Trophy was Mario Lemieux, when he scored 168 points in 77 games in 1987-1988, so there certainly appears to be a voting history that precludes the most valuable player playing for a team in the bottom half of the standings. But, should it?
As we continue to improve our individual player evaluations, it's readily apparent that a team can very well have the best player in the league and still not reach the playoffs if the rest of the team isn't good.
This obviously brings the issue to the Edmonton Oilers and Connor McDavid, who is obviously great, with 10 more even-strength points than anyone else in the league, but he's great while playing for a bad team. Are McDavid's individual contributions worth less because his teammates aren't good? That's a problematic argument, too, because when a player has a weak supporting cast that should strengthen the case for the player's individual contribution.
It doesn't mean that the award should go to the player with the worst teammates, because that was surely never the intent, but if we're going to hand out individual awards, they should be based on individual contributions.
That doesn't mean that the award must go to Connor McDavid. Colorado's Nathan MacKinnon has been outstanding, and could finish the year with a greater individual contribution (though the fact that he's missed eight games doesn't help) but, since we're dealing in theoretical relative value, would the Avalanche have been worse off if they had swapped out MacKinnon for McDavid this year?
BIG MAC AND THE AVALANCHE
A team that finished with an appalling 48 points last season, the Colorado Avalanche have enjoyed a stunning turnaround this season and are not only competitive, but have stormed into a playoff position.
They've suffered just two regulation losses in the past 14 games, and this late-season surge has been led by Nathan MacKinnon, who returned from injury 15 games ago, and has put up 28 points (14 G, 14 A) in that time to roar up to a tie for second (along with McDavid and Evgeni Malkin) in the scoring race. MacKinnon's line, with wingers Mikko Rantanen and Gabriel Landeskog, has led the team in dramatic fashion, holding the top three spots on the team's scoring list.
While MacKinnon is certainly in the Hart Trophy discussion, Colorado's brilliant turnaround should probably draw some Jack Adams attention for head coach Jared Bednar.
ROCKET RICHARD RACE
The NHL goal-scoring race has been dominated by Washington Capitals left winger Alex Ovechkin, who had won four straight before Pittsburgh's Sidney Crosby took the crown last season.
Coming off a down year, when he finished with 33 goals, Ovechkin is back in his more typical form this season, and tied for the league lead with 43 goals through 72 games. However, he's tied with Winnipeg Jets sophomore winger Patrik Laine, who has scored 18 goals in the past 15 games to catch up to Ovechkin.
They are three goals ahead of Pittsburgh Penguins centre Evgeni Malkin, four ahead of shocking Vegas centre William Karlsson and five ahead of MacKinnon. It's a fascinating race, and could go right down to the wire, which makes it all the more compelling – 2009-2010 (a tie between Crosby and Tampa Bay's Steven Stamkos) was the last full season in which the top goal-scorer had a margin over second place of less than four.
BLUE JACKETS BOUNCING BACK
A midseason slump threatened Columbus' playoff hopes, but they've had a late-season surge, winning seven straight games, to get back into a playoff spot.
The Blue Jackets' route to success has been fairly standard for when things are going well for this team. Goaltender Sergei Bobrovsky has a .935 save percentage in five starts during the winning streak, and their top line – Artemi Panarin, Alexander Wennberg and Cam Atkinson – is producing.
Their top defence pairing of Seth Jones and Zach Werenski is one of the very best in the league, and Jones leads the team with five goals in nine games this month.
One more interesting note when it comes to the top producers for Columbus is that Boone Jenner has seven points (4 G, 3 A) in those seven wins; he had managed seven points in his previous 26 games.
They aren't home free, though, because at least half of their remaining 10 games are against teams that are still in contention for playoff spots.
STARS SLUMPING
The playoffs seemed like a sure bet for the Dallas Stars coming into the month of March. Under Ken Hitchcock, their defensive record has improved quite a bit and the wins have followed, but with one regulation win in 10 games this month, that has made the Stars a little vulnerable to being caught.
Worse, starting goaltender Ben Bishop has suffered another lower-body injury, and will be out for at least two more weeks, so the Stars are likely to have Kari Lehtonen starting most, if not all, of their games down the stretch. Lehtonen has been good this year, but has slumped lately, posting a .889 save percentage in his past eight starts.
They won't have an easy road to the end either, as they have just one opponent (Vancouver next Sunday) that isn't in a battle for a playoff spot at the moment.
RED WINGS CLIPPED
Winless in 10 games, the Detroit Red Wings are sinking, and while it might be disheartening for a team that hasn't been in tanking position in more than a generation, this late-season slide is probably best for the team in the long run.
They are currently 28th out of 31 teams in the standings, and if that leaves them with the fourth overall pick, that's a good opportunity to draft a difference-making talent, something that hasn't happened in forever – Keith Primeau, taken third in 1990, was the Red Wings' last top five pick.
It's not as though a single player can turn around a team this low in the standings, but the Red Wings need some higher percentage plays. They can't count on the draft miracles provided by the likes of Nicklas Lidstrom, Pavel Datsyuk, and Henrik Zetterberg.
CANUCKS, COYOTES, SABRES ELIMINATED
We've reached the stage of the season at which teams are officially eliminated from playoff contention.
For some, this is merely confirmation of something that was expected months ago. The Arizona Coyotes didn't try to tank this season, and they are playing all right lately (11-5-2 in the past 18 games), but they were in such a deep hole, that this official status has only been a matter of time.
Same goes for the Buffalo Sabres. While they are 6-4-1 in the past 11 games, the Sabres also were aiming to be competitive this year, with a new GM and new head coach, but the results haven't been there, so they are likely due for some significant on-ice changes in the offseason.
The Vancouver Canucks came into the season with no expectations from analysts, and while they were a respectable 14-10-4 in the first 28 games, they've been sinking ever since, and one regulation win in the past 13 games leaves them on the outside looking in at the playoffs.
PREDATORS, LIGHTNING ARE IN
At the other end of the spectrum, the Nashville Predators and Tampa Bay Lightning have clinched playoff berths.
With about 10 games to go in the season, the Predators and Lightning are probably the two favourites for the Stanley Cup.
The Predators have no regulation losses in the past 14 games, pretty clearly establishing that they have been the best team in the league to this point of the season.
Tampa Bay roared out of the gate, going 15-2-2 to start the year, and they went through a bit of a relative midseason slump, but now they are 10-2-1 in the past 13 games, clinching their playoff berth, but they're still fighting to hold top spot in the Atlantic Division, currently four points up on the Boston Bruins, but the Bruins have two games in hand.
BRUINS SIGN DONATO
As college seasons end, some NHL teams are adding to their prospect pool, signing their own picks or grabbing undrafted free agents for late-season auditions or even AHL tryouts.
However, it's a little different for the Boston Bruins, who have signed 2014 second-round pick Ryan Donato, and he will join the team immediately for the stretch run.
Donato had a big junior season at Harvard, scoring 43 points (26 G, 17 A) in 29 games, and he had six points (5 G, 1 A) in five games for Team USA at the Olympics. It sure looks like he should be able to step into the Bruins lineup and contribute, which is a pretty nice addition for a contender.
GM MEETINGS – GOALTENDER INTERFERENCE
As the league's general managers meet in Boca Raton, Florida, the main issue seems to be goaltender interference, and why wouldn't it be? It's become hockey's equivalent of the NFL catch rule, where suddenly people who have been watching hockey for their entire lives somehow don't know what constitutes a good goal when interference may be involved.
The fascinating part will be if they could come up with changes to the rule, or the interpretation of the rule, before the playoffs.
Scott Cullen can be reached at scott.cullen@bellmedia.ca