TSN Hockey's Top 10 Storylines of the Week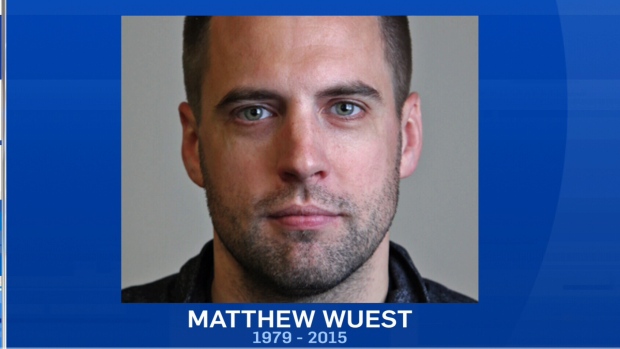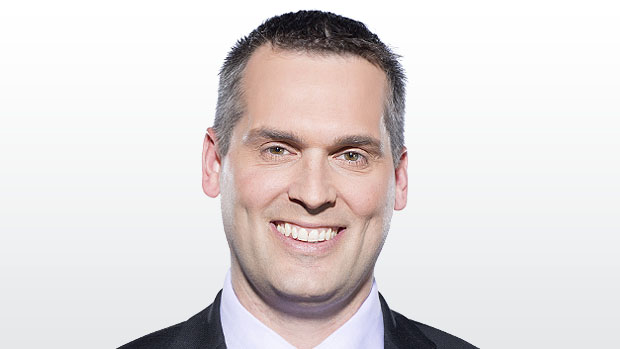 Scott Cullen takes a look at the top stories from March 13th through March 20th, including the hockey world losing a brilliant journalist, the Senators' playoff push, rising rookies, rule changes, Mike Ribeiro and more.
R.I.P. MATTHEW WUEST
Before he passed away Thursday, after a two-and-a-half year battle with colon cancer, the name of Matthew Wuest was not widely-known among hockey fans, but his work on the website he founded, Cap Geek, was appreciated by many.
Hockey fans and media owe a deep debt of gratitude to Wuest, the Metro Halifax sports reporter who created Cap Geek, a site that provided all the details around player salaries in an increasingly complex National Hockey League.
I didn't have many interactions with Mr. Wuest, a few online exchanges, but he said nice things about my Numbers Game columns and I could never praise his site enough. I devour online hockey content and Wuest's site was at the top of my bookmarks.
I appreciated the obsessiveness required for him not only to maintain all the numbers and details league-wide, but to continue building out his site with more features. It wasn't just about knowing the salaries of players and getting a handle on teams' salary cap situations, but the tools Wuest added – a buyout calculator, waiver status, trade machine, free agent tracker, Armchair GM roster builder and so on – all made the game more enjoyable to follow.
When the National Hockey League launched their latest enhanced statistics online, about six weeks after his health has forced Wuest to cease Gap Geek's operations, NHL commissioner Gary Bettman dismissed the notion of fans having serious interest in that aspect of the game.
Given the traffic Wuest's site could generate leading up to the trade deadline and free agency, and his more than 100,000 Twitter followers, that stance seemed to be completely out of touch with the part of the fan base that wants real information.
It's entirely possible that Mr. Bettman was being disingenuous in the interest of old-school owners, but wishing to revert back decades to a time when player salaries weren't publicly known is a curious stance since the salary cap the league fought so hard for, is constantly cited as a reason for, or a lack of, player movement.
The media liked Cap Geek for its ease of use and seemingly comprehensive knowledge of the CBA, but it wasn't about hoarding that information. Fans want to know what options are realistic for their teams and finances are a major factor in what is and isn't possible for NHL teams. Matthew Wuest provided that information better than anyone for hockey fans and he's going to be sorely missed.
You are gone much too soon, Mr. Wuest; my most sincere condolences to your family and friends.
SURGING SENATORS
As the Ottawa Senators prepared to play the Montreal Canadiens on February 18, they sported a 22-23-10 record and were down to the third-string goaltender on their depth chart with injuries taking Craig Anderson and Robin Lehner out of the lineup.
It's amazing the difference a month makes.
In the ultimate "that's why they play the games" stretch, the Senators have stormed into postseason contention, going 13-1-1 in 15 games to pull within two points of the Boston Bruins for the last playoff spot in the Eastern Conference.
The big story has been Andrew Hammond, their 27-year-old goaltender, who has a .955 save percentage in his first 13 starts, but the Senators are getting contributions throughout the lineup.
In this 15-game surge, they are a Top-10 possession team, earning 52.7% of score-adjusted shot attempts. Rookie winger Mark Stone has 16 points (5 G, 11 A), tied for second in the league over that time, but defenceman Erik Karlsson, centre Kyle Turris and left winger Milan Michalek all have 14 points. The goaltending is making a huge difference, but it's been more than just a miracle run between the pipes.
Can the Senators complete the comeback? They have a game-in-hand, so winning that would put them in a dead-heat with the Bruins, though the Bruins currently hold the edge when it comes to the tie-breaker of non-shootout wins (33 to 30), so a tie won't be enough.
With 12 games remaining, Ottawa has seven games at home, and six against playoff teams, so while it's not a cupcake schedule, the Sens also have three games left against the freefalling Toronto Maple Leafs, so they have a chance to put together a good record in those last 12 games.
HEY, ROOK!
While the above-mentioned Mark Stone is the top-scoring rookie over the past month, he's far from the only first-year player contributing in a significant manner. Teammate Mike Hoffman has 42 points on the season – 39 at even-strength – and the emergence of Stone and Hoffman has given the Senators a couple of viable scoring lines.
Calgary's Johnny Gaudreau has taken over the rookie scoring lead, with 56 points in 70 games, playing a first-line role for a team fighting for a playoff spot.
Filip Forsberg has been a top-line performer for Nashville all season and while the Predators have slumped lately, their postseason odds are better thanks to points that are already in the bank.
The Islanders' Anders Lee, a big winger out of the University of Notre Dame, has 23 goals in 66 games this season (and 33 in 90 career games), and has moved up and down the Isles' lineup as needed, getting a chance to play with John Tavares when Kyle Okposo was injured.
With those scorers, it would be easy to overlook defencemen, but there are a couple of impact blueliners in the freshman class. Last year's top pick in the draft, Aaron Ekblad, has been outstanding for Florida, putting up 35 points while playing more than 22 minutes per game.
Dallas' John Klingberg didn't start the year in the NHL, but he's made up for it with his production, tallying 36 points in 54 games and playing 21:37 per game for the Stars. Only Gaudreau, Forsberg and Stone have better per-game point production.
Those are the most productive rookies, but the Rangers' Kevin Hayes, Capitals' Evgeny Kuznetsov, Bruins' David Pastrnak and Ducks goaltender John Gibson are others playing bigger roles for contending teams as they head down the stretch.
GM MEETINGS
Coming out of the General Managers' Meetings in Boca Raton, Florida, there are some potential changes coming to the NHL game.
First up, there is a plan to go to 3-on-3 overtime next season, another step torwards minimizing the impact of shootouts on the standings. Given the success of the AHL's overtime this season, determining a winner in 76% of games (playing four minutes of 4-on-4 followed by three minutes of 3-on-3), it's somewhat surprising that the league didn't just aim for the same template, but 3-on-3 hockey ought to be a steady stream of rushes back and forth in the extra frame and that should lead to more games having an outcome determined before resorting to the shootout.
The other recommendation put forth to the NHL-NHLPA Competition Committee is to have a coach's challenge for video replay as it pertains to goals involving goaltender interference or delay-of-game penalties for the puck being shot over the glass.
RIBEIRO'S REDEMPTION SONG
When the Arizona Coyotes, a cash-strapped franchise, decided to buy out centre Mike Ribeiro last summer – paying real money ($11.667M) for him to go away – there were vague references made to his troubles. GM Don Maloney said, "Mike had some real behavourial issues we felt we could not tolerate going forward."
Ribeiro found a landing spot in Nashville this year and has played well, ranking second on the team with 54 points in 72 games, which prompted a story of his redemption, about rehab and cleaning up his life off the ice.
What that story didn't address is that Ribeiro is currently being sued in civil court for sexually assaulting a woman who was a nanny to his children.
Whether Ribeiro has reformed his ways or not, that's a big issue to be addressed because the NHL is going to be in an uncomfortable spotlight if Ribeiro loses the civil suit and was allowed to play on as though nothing happened.
The NFL came under heavy criticism for their initial punishment of Ravens running back Ray Rice last season, and that made it easier for the NHL, having seen public reaction, to deliver a punishment to Kings defenceman Slava Voynov when faced with domestic violence charges. Voynov hasn't yet been convicted, but hasn't played a game since October 19.
If that punishment is fair for Voynov, what's fair for Ribeiro?
BLACKHAWKS TAKING FLIGHT
The Chicago Blackhawks have been a very successful franchise over the past six seasons, winning two Stanley Cups and losing in two Western Conference Finals, but they have been up-and-down, by their standards this season, sitting third in the Central Division for much of the year.
When they lost star winger Patrick Kane to a broken collarbone February 24, the Blackhawks were 35-20-5 – a good team, but facing trouble after losing their leading scorer. Counting that game on the 24th, which Kane left after playing 2:14, the Blackhawks have gone 8-1-1.
Jonathan Toews and Marian Hossa have paced the offence, and the goaltending has been strong, whether it's starter Corey Crawford or backup Scott Darling, and the Blackhawks are looking like a force, even without Kane.
CROSBY CRITICISM
Pittsburgh Penguins GM Jim Rutherford took a stand defending his superstar centre, Sidney Crosby, calling the criticism, "Total nitpicking, because there's nothing wrong with him. His play, to me, has been as good as it's ever been."
While Crosby's game hasn't fallen off a cliff, it's tough to categorize it being as good as it's ever been when he has career-lows in goals per game (0.35), points per game (1.09) and shots per game (3.02). To his credit, Crosby still has strong possession stats (56.4 SAT%) and, surely, those are numbers that most of the league would kill for, but no one is measuring Crosby against everyday NHL players.
He's a superstar being measured against his own previous production and, given a history of injuries, it's not unreasonable to wonder if that has started to take a toll on him, even though he's only 27-years-old.
WESTERN RACE
While the Eastern Conference playoff race mostly consists of the Ottawa Senators chasing the Boston Bruins, with all other teams at least five points back, it's a tighter grouping in the lower half of the Western Conference playoff picture.
The Minnesota Wild, Vancouver Canucks, Winnipeg Jets, Calgary Flames and Los Angeles Kings range from 85 to 82 points. The San Jose Sharks, at 78 points, can't be completely discounted either.
That's a tight bunching of teams battling for four spots. In the Pacific Division, basically Anaheim is secure and second-place Vancouver has the same number of points as Winnipeg, a team in fifth-place in the Central.
So, if San Jose doesn't make a run to join the rest of the group, which of the other five teams is going to fall out? Keep an eye on that Winnipeg-Calgary game scheduled for the afternoon of Saturday, April 11, the final day of the regular season. That's a game that could have some serious stakes attached to it.
MILLER'S CROSSING
Word came this week that Vancouver Canucks goaltender Ryan Miller isn't nearly ready to return from his lower-body injury, which makes it highly likely that Eddie Lack will be Vancouver's goalie when the playoffs begin – making the assumption that the Canucks qualify for the postseason.
Since Miller was injured, Lack has posted a .926 save percentage in a dozen games, so he's doing his part, but the pressure is going to ratchet up for a 27-year-old that has played 72 career NHL games.
GREATEST TANK BATTLES
One of the distasteful parts of this NHL season has been that teams at the bottom of the standings have no incentive to even pretend to be competitive. They are striving to get the best draft lottery odds because the chance to get a franchise player like Connor McDavid is worth it in the long run. Even better, presumed No. 2 pick Jack Eichel is considered a franchise talent too, so there's lots of incentive to be bad.
Buffalo seemed to have this locked up early, but they've had shockingly good goaltending (from Michal Neuvirth, before he was traded, then Anders Lindback) push them into range for other teams that are in their own standings freefall.
Arizona was a bad team before trading away defencemen Keith Yandle and Zbynek Michalek, centre Antoine Vermette and goaltender Devan Dubnyk. They have three more points than the Sabres, but they still meet two more times this season and someone has to win! It's a rule.
A team familiar with the quest for a top draft pick, the Edmonton Oilers are once again in that discussion; their only win in the past nine games coming in a home game against the Toronto Maple Leafs.
The Leafs have five regulation wins since December 16, a span of 41 games. With a slumping first line, injuries, trades and suspensions affecting the Leafs' lineup, they have the look of a team that could have challenged the Sabres, if only they knew to start down this road from the beginning.
Currently one point ahead of the Maple Leafs, the Carolina Hurricanes can be included among the tank-tastic teams, but their play has been a little too competitive. Their possession numbers (51.1% of score-adjusted shot attempts) are middle-of-the-pack and they are 16-13-5 since Jordan Staal returned to the lineup on December 29. They're not good, but appear to be moving in different direction from the four teams racing to the bottom.
Scott Cullen can be reached at scott.cullen@bellmedia.ca