TSN Hockey's Top 10 Storylines of the Week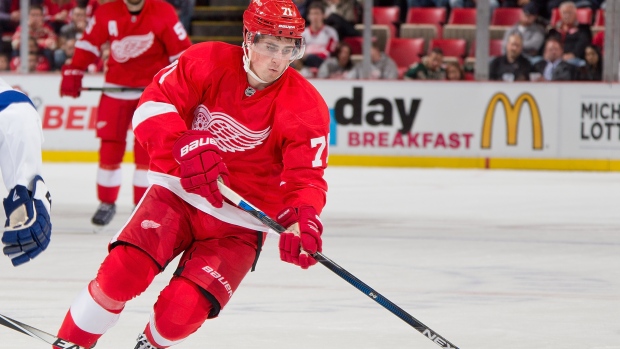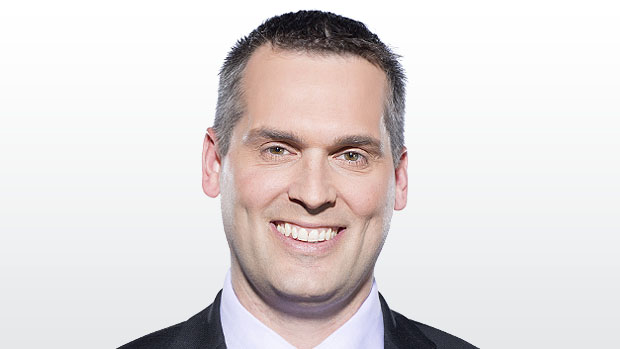 Scott Cullen takes a look at the top stories from the start of the season to October 16th, including impressive rookies, the Habs' hot start, scoreless Sidney Crosby, concussion woes, Richards contract settlement and more.
FRESH FACES
A new NHL season means a new rookie class and there is lots of excitement about the marquee players from last summer's draft, Connor McDavid and Jack Eichel.
As promising as they are, Eichel and McDavid aren't the only exciting rookies. Max Domi and Anthony Duclair are impressing in Arizona, Artemi Panarin is taking on a big role in Chicago, Dylan Larkin doesn't look remotely out of place on Detroit's top line and Nikolaj Ehlers is making his mark on the Winnipeg offence.
Mix in some surprising offence from Rangers centre Oscar Lindberg and Stars centre Mattias Janmark and there are quite a few first-year forwards making an immediate impact.
Basically, as hockey is played at an ever-faster pace, it's increasingly a young man's game and the latest crop of newcomers is impressive.
A WINNING HABIT
For the first time in their illustrious history, the Montreal Canadiens have started a season 5-0.
The Habs have been getting great goaltending, but that's expected. The early positive sign for the club is that they aren't losing the territorial battle and if the Canadiens can continue to control play, with Price playing at a high level, there will be a lot more wins to come.
HOT START IN THE DESERT
A team that was expected to finish at the bottom of the standings coming into the year, the Arizona Coyotes have opened the season by winning three of four games.
The biggest excitement comes from rookie wingers Max Domi and Anthony Duclair, who have combined to score seven of the team's 13 goals.
Other difference-makers include veteran centre Martin Hanzal, who has seven assists, and goaltender Mike Smith, who has a .953 save percentage.
While none of this early production appears to be remotely sustainable, a hot Mike Smith could make a major difference. For example, the difference between Smith's 2011-2012 season, when he had a career-high .930 save percentage, and last season, when he had a .904 save percentage, was approximately a 55-goal difference according to Hockey Reference.
WHAT'S THE POINT?
Through three or four games, there are many players that have yet to find the scoresheet, while Avalanche defenceman Francois Beauchemin already has five points, but some are more surprising than others.
Anaheim's top tandem of Corey Perry and Ryan Getzlaf started the year on separate lines – that might have been a mistake – but they're both looking for their first point of the season.
In Dallas, Patrick Sharp is skating alongside Jamie Benn and Tyler Seguin, and the Stars are one of the highest-scoring teams in the league, but Sharps hasn't put up a point yet. He is generating shots (15 in four games), though, so the results ought to come soon.
Los Angeles' early offensive woes run throughout the lineup, but it's particularly notable when Marian Gaborik and Anze Kopitar haven't managed a point. The Kings have moved Milan Lucic off their line, replacing him with Dustin Brown, in an attempt to shake-up the attack.
There may be no bigger scoreless surprise than Pittsburgh's Sidney Crosby, the league's best offensive player over the past decade. Crosby didn't manage a shot on goal in the Penguins' first two games, as he appeared to focus on setting up linemate Phil Kessel, but this is atypical performance from No. 87.
HEAD'S UP
As much as the NHL would rather avoid this topic as much as possible, and least as it pertains to past occurrences, it appears that concussions are a current problem plaguing the league.
Boston's Brad Marchand, Columbus' Alexander Wennberg, Detroit's Johan Franzen and St. Louis' Robby Fabbri are among those to suffer concussions this season, while some like Jesse Winchester and Ryane Clowe remain sidelined by past knocks.
It's a hard physical sport, so removing concussions altogether isn't going to happen, but it also has to be a long-term priority for the league.
Just so we don't pretend that head injuries are the only ones being offered up by the NHL, these relatively prominent players have suffered early-season injuries: Carolina D James Wisniewski (torn ACL), San Jose C Logan Couture (broken fibula), St. Louis D Kevin Shattenkirk (lower-body injury), Buffalo G Robin Lehner (high-ankle sprain), and Flames LW Lance Bouma (broken fibula).
THE MORE THINGS CHANGE…
Last season, the Columbus Blue Jackets went through a miserable run of injuries that derailed their season before they had a fair chance to compete, but when the Blue Jackets finished strong, it raised expectations for the 2015-2016 season. Well, now they are 0-4 and head coach Todd Richards is finding his seat a little warm for so early in the campaign.
It's not as though drafting Connor McDavid was supposed to magically fix the Edmonton Oilers, but they were supposed to be better and the Oilers have responded with a 0-4 start. It hasn't been an easy schedule, with two games against St. Louis as well as road games at Nashville and Dallas, so matchups should get better, but the Oilers are getting buried in their own end – same old, same old – which is leading to these results.
WE EXPECTED BETTER
It's early, of course, so we don't need to act as though the sky is falling for these teams, but some of the teams that have been among the league's best in recent years are stumbling out of the gate this year.
The Anaheim Ducks were thought to be Cup contenders after losing to the Chicago Blackhawks in seven games in last season's Western Conference Final, but the Ducks have started slowly, going 0-2-1, and getting outscored 8-1 in three games.
The Pittsburgh Penguins were supposed to be flying high this season. Even with questions about their defence, after acquiring Phil Kessel, the Penguins were supposed to be able to outscore their mistakes, but that hasn't been anywhere near the case early, as the Penguins have scored a total of five goals while winning one of their first four games.
Two teams that barely missed the playoffs last season, the Boston Bruins and Los Angeles Kings, have continued their decline early this season.
In the Bruins' case, goaltender Tuukka Rask has struggled and team captain Zdeno Chara missed the first couple of games, so it's not impossible to see results turning with better play from Rask, but defensive play was a concern coming into the year and remains so after allowing 18 goals in four games.
The Kings have been a disaster early, losing their first three games while getting outscored 12-2. They have shuffled the lines after that putrid offensive performance to start the year, but it's hard to get excited about their chances when they had 15 shots at home against Vancouver or 20 at home against San Jose (41 at home against Arizona was okay).
BETTER THAN EXPECTED
If there are some teams starting slower than expected, it stands to reason that others are performing better than anticipated; might as well start with the Vancouver Canucks and San Jose Sharks.
The Canucks are 3-0-1 in four games, with road wins over the aforementioned Ducks and Kings, and it has been a team effort. Goaltender Ryan Miller has been strong, stopping 107 of 112 shots, but nine Canucks have at least a couple of points and that doesn't include Radim Vrbata, who has yet to find the scoresheet.
San Jose is unbeaten in three games, not least of all because new goaltender Martin Jones refuses to allow any goals, stopping 77 of 78 shots. The Sharks have dominated possession too in wins over Los Angeles, Anaheim and Washington.
SENS-ATIONAL
Ottawa's top line of Mike Hoffman, Kyle Turris and Mark Stone has started the season on a roll, with the trio combining for six goals and 34 shots on goal in five games.
But, beware, all three have an on-ice shooting percentage over 14.7% and that's not going to last. Last season's leader in on-ice shooting percentage (among forwards playing at least 500 minutes), Nikita Kucherov, finished at 11.7%.
KINGS COURT
The Los Angeles Kings and centre Mike Richards, came to a resolution for the contract that the Kings terminated in the summer when Richards was caught at the Canadian border with possession of a controlled substance.
It seemed an all-too-convenient out for a team in a salary cap bind that owed Richards $22-million over the remaining five seasons on his contract. The terms of the agreement will have the Kings' payout spread until 2031-2032, but it's certainly an escape and, understandably, other teams aren't pleased with the Kings getting out from under this deal.
The league, while allowing this agreement, also appears to recognize the problematic nature of the deal, specifically including language that teams can't cite Richards case as precedent should they try the same gambit.
Sure, everything is on the up-and-up here; just know that if you try the same thing, other teams, you're on your own.
Scott Cullen can be reached at scott.cullen@bellmedia.ca