TSN Hockey's Top 10 Storylines of the Week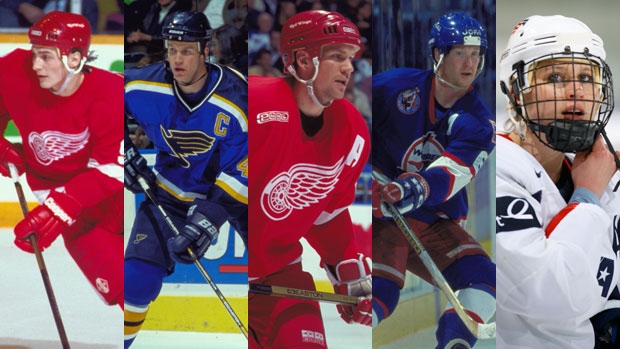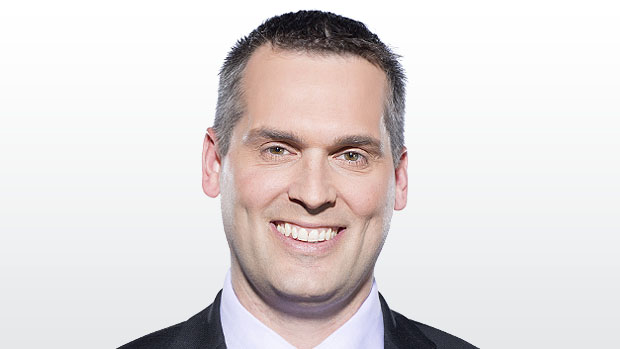 Scott Cullen takes a look at the top stories from November 7th through November 13th, including Hall of Fame inductions, big names landing in trade rumours, attempts to increase scoring, Abdelkader's new contract and more.
HALL OF FAME CLASS
The 2015 Hockey Hall of Fame Class was indisputably great, as a trio of NHL defencemen – Nicklas Lidstrom, Chris Pronger and Phil Housley – were joined by Sergei Fedorov, Angela Ruggiero and William Hay. TSN's own Bob McKenzie was (finally) honoured with the Elmer Ferguson Award.
Watching the ceremony, I tweeted an (hopefully) interesting note about each of the inductees.

TRADE RUMOURS
It appears we are far enough into the season for trade rumours to pick up steam and some big names landed on the hot stove this week, Colorado's Matt Duchene, Columbus' Ryan Johansen and San Jose's Patrick Marleau.
Duchene may be the most contentious, because there have been denials in the wake of the Insider Trading report.
Duchene's on a roll now, and getting more ice time lately, but he's still averaging 18:13 of ice time per game, his lowest since 2011-2012, when former coach Joe Sacco inexplicably slashed his ice time. The trouble with trading Duchene, from the Colorado perspective, is that they have already allowed Paul Stastny to leave via free agency and traded Ryan O'Reilly in the summer. To follow that up by moving out a 24-year-old that is under contract for three years beyond this one, well, the return had better be really impressive.
Johansen has had an uneven career path since he was drafted fourth overall by the Blue Jackets in 2010, he's playing 17:50 per game this year, down from 19:30 per game last season, and with reports that new coach John Tortorella isn't thrilled by Johansen's level of fitness, there could easily be some teams lurking around to see if they could pry away a 23-year-old No. 1 centre.
Marleau is a different situation than the other two. He's a 36-year-old who has only played for the Sharks since he was drafted second overall in 1997. At this point, that means 1,491 (regular season plus playoff) games and he remains productive, generating more than three shots per game, with four goals and nine points, in 15 games this season. If Marleau is ready to move from San Jose, there should be a market, though it will be complicated to find teams with room to absorb his $6.667M cap hit through next season.
Furthermore, Marleau has a no-movement clause, so he can dictate to which team he would accept a trade. So far, the Anaheim Ducks, Los Angeles Kings and New York Rangers have reportedly made his approved list.
Maybe nothing comes up with those three players again, but getting their names into the trade rumour mix certainly spices things up.
HOW CAN WE INCREASE SCORING?
The never-ending quest for more goals is rearing its head again, as there was much debate this week about changing goaltender equipment or whether bigger nets would be necessary to address the lack of goals.
Now, let's put this in perspective. Here are the goals per game over the past five seasons:
GOAL-SCORING IS DOWN, A LITTLE
| YEAR | GP | GPG | SV% |
| --- | --- | --- | --- |
| 2011-2012 | 1230 | 2.73 | .914 |
| 2012-2013 | 720 | 2.72 | .912 |
| 2013-2014 | 1230 | 2.74 | .914 |
| 2014-2015 | 1230 | 2.73 | .915 |
| 2015-2016 | 241 | 2.67 | .915 |
So, this year's decline in goal-scoring is really small, like a rate of 4-5 goals per team per season compared to the previous four years.
For the record, I'd be cool with bigger nets. It doesn't have to be much. If all (or most) of the pucks that currently hit posts and crossbars end up counting as goals, that would probably be more than enough offence if the rest of the game is in order.
SCORING'S DOWN, IS IT?
While the total goals are down, slightly, from previous seasons, it's worth noting that there are 22 players (minimum 10 games played) that are scoring at least at a point-per-game pace. Last season, by season's end, there were eight.
Players on the point-per-game list both last season and this: Patrick Kane, Tyler Seguin, Jamie Benn, Alex Ovechkin and John Tavares.
FLINT FIREBIRDS FIASCO
It's not often that the firing of a junior hockey coach causes anything more than a ripple on the hockey landscape, but when the Flint Firebirds axed John Gruden, it turned into a thing when the team walked out in support of the coach.
Worse, when the suspicion is that the owner fired the coach because the owner's son wasn't getting enough playing time, well, that feeds into the worst that people think about hockey parents.
Eventually, after national outcry and an intervention from OHL Commissioner Dave Branch, Gruden was re-hired and cooler heads seem to have prevailed.
ABDELKADER EXTENSION
The Detroit Red Wings signed winger Justin Abdelkader to a seven year contract extension, worth $4.25-million per season.
Abdelkader, 28, is coming off a career-best season, when he scored 23 goals and 44 points, while shooting a career-high 14.9%.
I like Abdelkader, he can be a really useful player, but are there any examples of forwards with such limited offensive credentials making a seven-year deal look good?
In the wake of the deal, both Craig Custance and Bob McKenzie were immediately talking about regret after three-to-four years. That seems to be a massive financial hit to take for a crash-and-bang winger who has had one 30-point season in his career.
RANGERS ROLLING
The New York Rangers have won seven straight games, going 11 straight games without a regulation loss, to climb into second place overall, two points behind the Montreal Canadiens, with one game in hand.
The Rangers have played okay, they've effectively been a middling possession team, but Henrik Lundqvist and Antti Raanta have given them league-best goaltending.
CUP HANGOVER
The Chicago Blackhawks and Tampa Bay Lightning, last year's Stanley Cup finalists, are off to slow starts this season.
Currently sixth in the Central Division, with 17 points (8-7-1) in 16 games, the Blackhawks have been missing star defenceman Duncan Keith for the past 10 games, but they've been relying too much on production from the line of Artemi Panarin, Artem Anisimov and Patrick Kane. Keith is ready to return, but Blackhawks coach Joel Quenneville may have had just about enough of this.
The Lightning are third in the Atlantic Division, but their 18 points (8-8-2) in 18 games isn't nearly up to expectations for a team that was supposed to be one of the best, if not the best, in the Eastern Conference.
Jon Cooper might be a touch more positive than Coach Q, but not much.
SLOW STARTERS
There are 29 forwards that have registered at least 30 shots on goal this season, yet have scored two or fewer goals. Some are muckers that aren't counted on for goal production, but there are others dealing with major slumps to start the year.
Toronto's Nazem Kadri is the poster child for the snakebit, scoring one goal on 70 shots, which is absurdly low for anyone, let alone a player who was shooting 12.5% coming into the season.
Jakub Voracek (no goals, 58 shots), Sidney Crosby (two goals, 41 shots), Marian Hossa (one goal, 38 shots), Rick Nash (two goals, 38 shots), Jason Pominville (no goals, 38 shots), David Perron (one goal, 37 shots), Filip Forsberg (two goals, 35 shots), Marian Gaborik (one goal, 35 shots), Ryan Johansen (one goal, 32 shots) and Ryan Kesler (one goal, 31 shots) are among those with scorer's pedigree that haven't been able to find the net very much early this season.
KNOCKING ON THE DOOR
It should come as no surprise that a top prospect playing in the American Hockey League would prefer to play in the NHL. Such is the case for William Nylander, the Maple Leafs prospect who has 14 points (7 G, 7 A) in 12 AHL games, and expressed his desire to play in the NHL this year.
Here are some other top prospects that have been productive in the AHL to start the season: Hunter Shinkaruk, Utica (9 G, 3 A in 11 GP); Nick Ritchie, San Diego (8 G, 3 A in 11 GP); Daniel Carr, St. John's (5 G, 7 A in 14 GP); Scott Wilson, Wilkes-Barre/Scranton (6 G, 5 A in 9 GP); Nick Cousins, Lehigh Valley (4 G, 7 A in 9 GP); Kerby Rychel, Lake Erie (4 G, 6 A in 9 GP); Ivan Barbashev, Chicago (3 G, 7 A in 10 GP); Dominik Simon, Wilkes-Barre/Scranton (4 G, 6 A in 10 GP).
Scott Cullen can be reached at scott.cullen@bellmedia.ca