TSN Hockey's Top 10 Storylines of the Week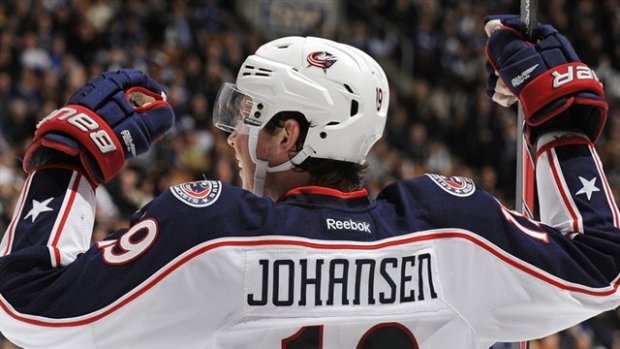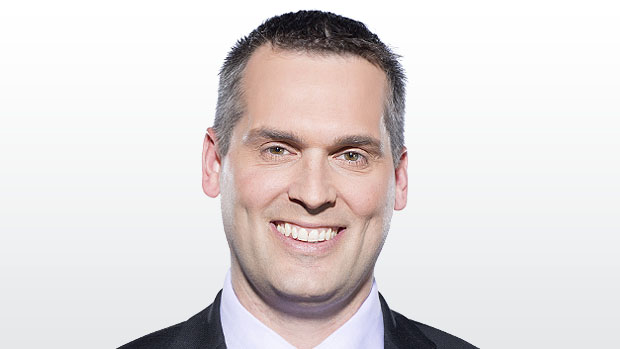 Scott Cullen takes a look at the top stories from December 12th through December 18th, including Ryan Johansen on the block, Gaudreau, Stamkos, Price, Penguins, Kane, O'Sullivan and more.
JOHANSEN ON THE BLOCK
Right from the start of the John Tortorella era in Columbus, there has been friction with Blue Jackets rising star centre Ryan Johansen, and the situation appears to be reaching a boiling point, with Johansen a healthy scratch at Arizona and word this week that the Blue Jackets are actually interested in trading Johansen. As in, not merely listening to trade offers from other teams.
Johansen, 23, is in a slump, with no goals in the past eight games and only six in 31 games this season, but he still has more shots per game than he did during last year's 26-goal season and has the tools to be a No. 1 centre.
There may be some behavioural and conditioning concerns that prompt the Blue Jackets to make a move, but given the talent involved, they had better get a significant package in return. That's not made any easier by having their displeasure with Johansen out in the public, but that's where the situation sits.
Johansen is signed through next season, with a cap hit of $4-million, with his actual salary jumping to $6-million next season, after which he will be a restricted free agent.
That's not going to be a prohibitive cost for a first-line centre, so if the Blue Jackets are interested in dealing him away, there should be no trouble finding teams willing to take Johansen.
STAMKOS ON THE WAY OUT
Last week's big story was Steven Stamkos liking a tweet about being pursued by the Toronto Maple Leafs and, lookie here, the Lightning were in Toronto this week, which put Stamkos in the spotlight. Fine, there was a lot of media interest in the proceedings, but the game itself took a backseat to a column afterwards from Bob McKenzie that suggested all signs points to Stamkos leaving Tampa Bay.
Since Stamkos holds a no-movement clause, any move during the season will have to be with his approval. But, if Stamkos, a four-time 40-goal scorer, is going to make it to free agency, that's going to be a huge story all year.
STREAKING FLAMES
As the calendar flipped from November to December, the Calgary Flames were 8-14-2, hanging around the bottom of the standings and there wasn't much reason to be hopeful.
It's amazing what can happen when a team goes on a seven-game winning streak, winning three in overtime and one shootout in the process, to climb past their Pacific Division competition into third place.
It's not all gold for the Flames, as their minus-22 goal differential is the worst in the league, but they're suddenly competitive and in a playoff race.
JOHNNY HOCKEY
One of the biggest reasons for the Flames' surge is the play of second-year left winger Johnny Gaudreau, who has a league-best 12 points (7 G, 5 A) in seven games this month.
He's become a certifiable threat in overtime, tying the single-season record with seven overtime points in nine games. With 51 games remaining, there's a pretty good chance that Gaudreau is going to have that record soon.
PENGUINS COACHING CHANGE
The Pittsburgh Penguins have been one of the bigger disappointments this season and after a 15-10-3 record to start the year, they fired head coach Mike Johnston, replacing him with Mike Sullivan.
Johnston was criticized for playing a restrictive defensive style, even though the Penguins are near the bottom of the league in shot attempts against per minute at even strength.
The fresh start with the new bench boss did see the Penguins launch 79 shots on goal in two games, but they managed one goal, total, in losses to Washington and Boston.
Until pucks start going in for the Penguins, though, they're going to have problems, no matter who is behind the bench.
PRICE WINS LOU MARSH AWARD
Montreal Canadiens goaltender Carey Price won the Lou Marsh Trophy as Canada's top athlete, rewarded for a 2014-2015 NHL season during which he won both the Vezina Trophy as top goaltender and Hart Trophy, as league MVP.
Since Mario Lemieux won the award in 1993, Sidney Crosby (2007, 2009) was the only other hockey player to win the award.
KANE'S STREAK STOPPED
Chicago Blackhawks right winger Patrick Kane went on an incredible scoring spree this season, and finally had his 26-game point streak snapped by Colorado, of all teams.
After that one game hiatus from the scoresheet, Kane had a point in his next game and currently leads the league with 47 points in 33 games, a phenomenal scoring rate given that teams are averaging 2.64 goals per game this season, the lowest per-game average in the NHL since 2003-2004.
Kane's story this year is complex, to say the least, because his on-ice performance has changed the focus.
O'SULLIVAN'S STORY
Former NHLer Patrick O'Sullivan wrote a piece, earlier this month, in the Players' Tribune, detailing the types of abuse he suffered at the hands of his father. It's a stomach-churning read, to think that anyone would do that do a kid in any circumstance, let alone in the misguided notion of making them a better hockey player.
O'Sullivan wrote a book this year, Breaking Away, that has the more complete story, and yet, a tweet this week from O'Sullivan sparked even more outrage.
It's not news that hockey players will say some reprehensible things to each other on the ice, but Burrows' behaviour seemed to cross the line.
SKINNER
Any week that includes two hat trick is a good week, and Carolina Hurricanes winger Jeff Skinner scored three at Anaheim last Friday, then added three in Philadelphia Tuesday. After a relatively slow start to the season, Skinner has 14 goals in 31 games.
The fascinating part is seeing Skinner's goal-to-assist ratio, as he has just three assists in 31 games, putting him on pace for 34 goals and eight assists in a full season. Since 1967, there have been only four 30-goal scorers to finish with fewer than a dozen assists.
VIRTANEN, NYLANDER, KAPANEN TO WORLD JUNIORS
With the World Junior Hockey Championship set to drop the puck on Boxing Day, teams are setting their lineups and a few are getting reinforcements from the North American pro ranks.
Team Canada has been loaned Jake Virtanen from the Vancouver Canucks, the 19-year-old winger who has four points in 19 NHL games. Virtanen plays a power forward's game and should be a physical presence against other junior players. He had four points in seven games during last year's tournament.
Team Sweden lands the real prize in William Nylander, the eighth overall pick in the 2014 Draft who is leading the American Hockey League with 34 points in 26 games. Nylander is a highly-skilled forward and should put on a show against junior competition, especially considering that he scored 10 points in seven WJHC games last year.
Finland secured the services of Kasperi Kapanen. The 22nd overall pick in 2014 has 10 points in 17 AHL games this year and, even if he's not the game-breaker that Nylander is, Kapanen should be a strong performer in a tournament on home soil. Kapanen had one point in five games at last year's tourney.
Scott Cullen can be reached at scott.cullen@bellmedia.ca