TSN Hockey's Top 10 Storylines of the week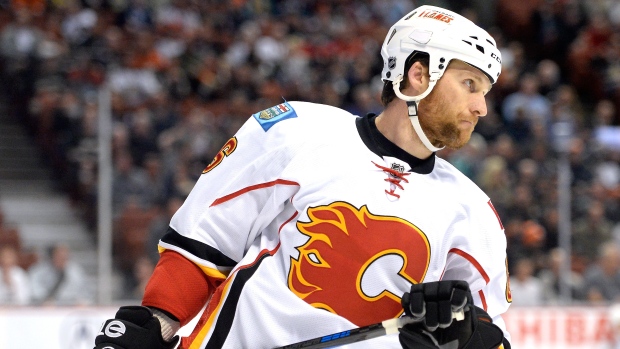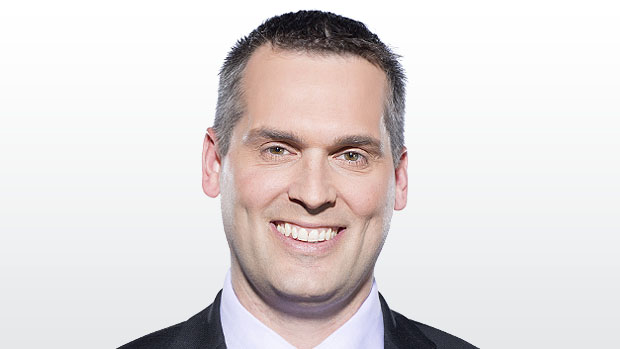 Scott Cullen takes a look at the top stories from January 23rd through January 29th, including Wideman, Scott, Ovechkin, Toews, Horcoff, Barkov, Thornton and more.
WIDEMAN'S REFEREE RUN-IN
The NHL has suspended Calgary Flames defenceman Dennis Wideman indefinitely, pending a hearing, in the aftermath of his blindside hit on linesman Don Henderson.
Wideman, a 32-year-old who doesn't have a reputation for hotheaded or physical play, was hit hard moments before the incident and appeared to be suffering somewhat as he made his way to the bench. It appeared as though he might not have seen Henderson until the last moment (his glide changes just prior to contact), but the follow-through – flattening the official and continuing on to the bench without a second thought – made for a really bad look, and is likely to lead to a Wideman suspension.
It's so rare to have physical run-ins with officials at the NHL level. Tom Lysiak tripped Ron Foyt in 1983, and received a 20-game ban. Rick Zombo received a 10-game suspension for shoving Kevin Collins in 1994. Paul Holmgren got five games for punching referee Andy van Hellemond in 1981, and Terry O'Reilly got 10 games for punching van Hellemond in 1982.
So, it has happened before, but none of those events have occurred within the past 20 years, making Wideman's encounter with Henderson extremely unusual.
SCOTT ALL-STAR FIASCO
The NHL has certainly bungled the All-Star game situation when it comes to John Scott, the former Coyotes enforcer who was voted in as team captain for the Pacific Division.
Yes, John Scott is not really an All-Star player, but he didn't vote himself in and the league botched this, never more than when they dragged Scott's children in the discussion.
I didn't have much interest, one way or the other, in Scott going to the All-Star game, but after hearing how the league tried to shame him out of the game – a fiasco caused by their own voting process – I'm all for Scott going and enjoying it.
It will be his NHL swan song, as the 33-year-old was buried in the AHL after he was traded from Arizona to Montreal and it appears that he's been running out of dance partners.
OVECHKIN, TOEWS TO MISS ALL-STAR GAME
The hilarious part of the league trying to get Scott out of the All-Star game, is that they are also going to be missing a couple of the game's premier stars, players that the NHL would much rather have playing.
Washington Capitals left winger Alex Ovechkin and Chicago Blackhawks centre Jonathan Toews are both going to miss the proceedings, which means they will be suspended for their teams' first game back after the break as well.
Ovechkin has a lingering lower-body injury, and while it's been said he's not moving as well lately, he goes into the All-Star break with seven goals and 42 shots on goal in the past eight games.
Toews played a season-low 10:07 in Chicago's last game before the break, and cited illness as his reason for missing the All-Star fesitivities.
It's not ideal for the league to have Ovechkin, Toews and Sidney Crosby – three of the biggest names on the marquee – missing a spotlight event like this, but it's also fair for teams to want to keep players healthy.
Both Washington and Chicago have legitimate Stanley Cup chances so if there's a reasonable way to keep stars healthy, and they obviously can't keep all of their stars from playing in the All-Star game, then getting a week off from the grind in the middle of the season isn't a bad way to go about it.
So, welcome Evgeny Kuznetsov (tied for fifth in league scoring) and James Neal (a convenient option for host-city Nashville) to fill out the All-Star rosters.
HABS LOSE BACK-TO-BACK GAMES TO COLUMBUS
Montreal Canadiens GM Marc Bergevin offered up a vote of confidence for head coach Michel Therrien, which was fine, under the circumstances, but the Canadiens then went out and dropped back-to-back games to Columbus.
Considering the Blue Jackets were in 30th-place in the league going into those matchups, it would have been reasonable to expect those games to help lift Montreal from the swoon that has seen them go 5-18-1 in their past 24 games.
HORCOFF SUSPENDED FOR PED USE
Veteran Ducks centre Shawn Horcoff was handed a 20-game suspension for violating the league's PED policy.
Horcoff, 37, took responsibility for his actions, saying that treatment he was using to recover from injury was not permitted under NHL rules.
That does make for an interesting moral question when it comes to league drug-testing policies (admittedly, this isn't just an NHL issue). If a player needs pain-killers in order to play, there's no problem. But, use different drugs to recover from injury and you lose a quarter of your season.
Another side of the issue is that so few players are ever caught using performance-enhancing drugs in the NHL – in a physical sport with an extremely grueling schedule – it seems a little too convenient that the only one to be caught is Anaheim's third-line centre.
Like, it's great if every one of the league's significant contributors is clean. Really, it is. But it shouldn't be a shock if Shawn Horcoff isn't the only one to cross the line, even if he's the one to be caught.
JETS DECISIONS WITH LADD, BYFUGLIEN
Coming into the season, the Winnipeg Jets knew that they had some serious decisions to make with two pending unrestricted free agents, team captain Andrew Ladd and beastly defenceman Dustin Byfuglien.
For as long as the Jets remained in playoff contention, it would be difficult to move out such integral parts of the lineup, but now that Winnipeg is nine points back of Nashville for fifth place in the Central, the Jets' thoughts have tilted towards planning for next season and that seems to include gauging the market for Ladd and Byfuglien.
It appears that the Jets have shifted their priority towards re-signing Byfuglien, if they can get that done, which could mean that Ladd will be made available for trade over the month leading up to the trade deadline.
For his part, Ladd only has 10 goals in 48 games this season, but he's in pretty good company, ranking 28th among the top goal-scorers since the start of the 2010-2011 season.
BARKOV EXTENSION
This has been a breakthrough season for 20-year-old Florida Panthers centre Aleksander Barkov. He's missed some time with injury, but already has 31 points in 39 games and that improved offensive production, coupled with his already-sound two-way game, has earned Barkov comparisons to Kings centre Anze Kopitar.
As such, it's no surprise that the Panthers inked one of their cornerstone pieces to a six-year, $35.4-million contract extension.
This is the trend for the NHL now, and it's probably more appropriate, since players are hitting their peak in their early-to-mid-20s, so Barkov may be getting his money earlier than he might have a decade ago, but age isn't what has made Barkov Florida's first-line centre.
DOG DAYS
A couple of feel-good stories from the NHL, where fans showed up with signs for Ottawa's Bobby Ryan and Columbus' Cam Atkinson, saying that if the player scored, the family could get a puppy.
Turns out that Ryan and Atkinson fulfilled their end of the bargain (Atkinson scored three!) and the families got their pups. It's a win-win!
THORNTON – 1300 POINTS
The 36-year-old Sharks centre continues to be a premier performer. With 12 points during a 10-game point streak, he's hit 1,300 points for his career, ranking second behind only Jaromir Jagr among active skaters.
Everyone knows that he's an elite playmaker, but Thornton is also a top-tier possession player, who consistently controls play. He hasn't won a Stanley Cup, and gets killed for it, but Thornton continues to play at a really high level and has reached the stage of his career at which his current performance is underrated.
LEAFS CRASHING INTO BREAK
Expectations were not high for the Toronto Maple Leafs coming into the season – remember, they promised pain – but they were a reasonably competitive team for nearly half a season, posting a 16-15-7 record after a 4-0 win at Anaheim on January 6.
Since then, the Leafs have one win in 10 games and their 43 points has them tied for last, though Toronto has played three fewer games than Columbus.
The trend is shifting downward too. They've scored a total of 11 goals in those 10 games and, with James van Riemsdyk injured, they don't have enough skill to compete on a regular basis. Figure that the Leafs will try to trade a few veterans before the trade deadline and the last couple of months could produce some ugly results.
But wait, that's not so bad. If the Leafs are going to be bad, then be bad. They can add a high draft pick this year to top prospects William Nylander and Mitch Marner and that could form the foundation for the perennial contender that this team hopes to be in the future. Might as well find something positive out of this sinking season.
Scott Cullen can be reached at scott.cullen@bellmedia.ca