TSN Hockey's Top 10 Storylines of the Week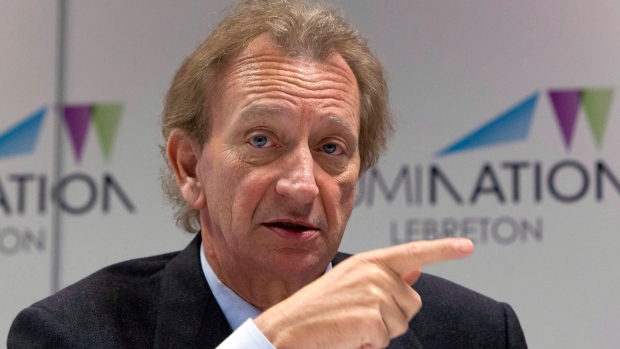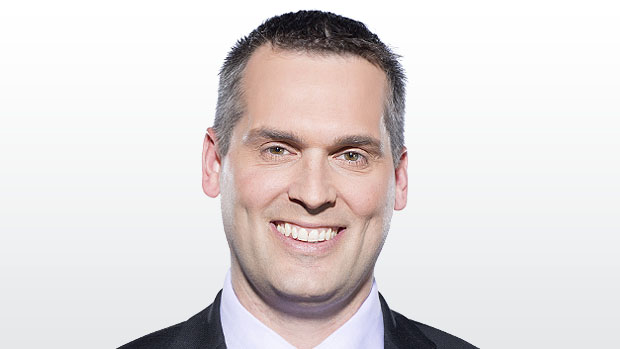 Scott Cullen takes a look at the top hockey stories from March 19th through March 25th, including Eugene Melnyk, Auston Matthews, Garret Ross, Penguins, Bruins and more.
MELNYK RIPS SENS
It's not every day that an owner comes out with a rip job on his team, promising changes in the offseason, but that's what Ottawa Senators owner Eugene Melnyk did this week.
"I'm looking at all of it - right across the board," he said. "There's no one that's safe when you've had a year like we just did. There's no way," Melnyk told reporters in Ottawa on Tuesday morning. "The status quo will just get us there again next year. And this team cannot survive not making the playoffs. You can't just throw money at these things. We need to do it a different way and I think we are."
Of course, it's not every day that the star player on said team fires back, as Senators defenceman Erik Karlsson did.
It's one thing to call out the team, but if you're an owner that is considered to be pinching pennies, don't be surprised if the team's response to criticism is to hold up a mirror.
AUSTON MATTHEWS
There was a minor stir created this week when the projected No. 1 pick in the 2016 Draft, Auston Matthews, was rumoured to be considering re-signing in Zurich of the Swiss League if the winner of the draft lottery was a Canadian team (and increasingly likely proposition).
It didn't take long for Bob McKenzie, quoting agent Pat Brisson, to debunk that story, so it appears that whichever Canadian team secures the top pick, they can at least take solace in the expectation that the pick won't refuse to show up.
GARRET ROSS
Chicago Blackhawks prospect Garret Ross was charged with distributing revenge porn, and was subsequently suspended by the Blackhawks.
If that's all there is to this story, then it's a sleazy incident, but maybe not a huge deal in the overall scheme of things, but that's not all there is to the story.
For one thing, the suspension is occurring in late March even though Ross was charged February 2. Now, if this was the first time the organization had been cavalier about the status of a player potentially facing disturbing charges then maybe it wouldn't be a big deal, but this is the Blackhawks. There's a history here.
It seems inconceivable that the Blackhawks wouldn't know about felony charges being levied against one of their prospects, but that's the song they are singing:
A fifth-round pick in 2012, Ross is in his third AHL season, and will be a restricted free agent in the summer. It will be easy enough for the Blackhawks to move on from Ross this summer, but that's kind of the problem here - the Blackhawks didn't show any inclination to do what's right, until this news saw the light of day.
You know, there's nothing wrong with doing the right thing in these circumstances and it shouldn't have been so difficult to levy punishment to a 23-year-old who is barely a prospect.
PENGUINS PICKING UP THE PACE
The Pittsburgh Penguins were clinging to a playoff spot when they lost Evgeni Malkin to injury a couple of weeks ago, and it looked like they might be hard-pressed to reach the postseason.
Well, the Penguins won six straight games to earn a little breathing room, before they were shut out in a 39-save performance by Devils rookie goaltender Scott Wedgewood Thursday.
While the Penguins have been looking like a dangerous team, losing Malkin and now defenceman Olli Maatta will make the stretch run more challenging.
BRUINS SLIDING
A late-season slump has the Boston Bruins fighting for their playoff lives. They've dropped five straight, scoring a total of six goals in the process, and sit behind Detroit and Philadelphia in points percentage.
Boston's lack of offence has been bad enough, but they also came out on the wrong end of a few coach's challenges this week. In at least a few cases, it seemed as though better technology, or logical reasoning, would have worked in the Bruins' favour.
Unless they can reel in teams higher up in the standings, one of Boston, Detroit or Philadelphia looks like it will miss the postseason. A few weeks ago, that didn't appear to be an issue for the Bruins but, after five straight losses, they're in danger of missing the postseason for a second consecutive season.
DUCHENE-MACKINNON INJURED
The last playoff spot in the Western Conference is a one-on-one battle between the Minnesota Wild and the Colorado Avalanche, with the Wild holding a three-point edge, while the Avs have played one fewer game.
The bigger issue for the Avalanche, however, is that their top two scorers, Matt Duchene and Nathan MacKinnon, are both out with knee injuries and if they're not back soon, it could be too late.
VESEY WATCH
After Harvard lost 4-1 to Boston College Friday, attention turned to Crimson senior left winger Jimmy Vesey, a 2012 third-round pick of the Nashville Predators.
Vesey has become a prolific scorer in the past two seasons, accruing 104 points (56 G, 48 A) in 70 games, and is eligible to sign with the Predators immediately. He would fit in Nashville's top nine and could count on getting playoff experience in 2016.
However, if he doesn't, Vesey could be an unrestricted free agent on August 15, and choose his work location. While many teams would be interested in his services, it's thought that Toronto (for whom his father is a pro scout) or Boston (for the Massachusetts native playing at Harvard) might have the inside track.
COLLEGIATE SIGNINGS
This is the time of year when NHL teams seek out collegiate free agents, hoping to find some value on prospects that they can lure into the organization with little more than an entry-level contract.
Some already-drafted collegians have been signed, including Penn State goaltender Eamon McAdam (NYI), Minnesota State-Mankato centre Teddy Blueger (PIT), Minnesota right wing Hudson Fasching (BUF), RPI goaltender Jason Kasdorf and Cornell defenceman Reece Willcox (PHI).
Here are the notable NCAA free agent signings thus far:
Casey Nelson - A 6-foot-2, 23-year-old defenceman who signed with the Buffalo Sabres after finishing his junior season at Minnesota State-Mankato with 22 points and a plus-14 rating in 40 games.
Dan Renouf - The 21-year-old, 6-foot-2 defenceman signed with the Detroit Red Wings after posting 15 points and a minus-5 rating in 38 games as a junior with the University of Maine.
Nick Lappin - A 23-year-old who scored 33 points in 31 games for Brown, Lappin was signed by the New Jersey Devils (and has quickly put up five points in six AHL games).
Andrew Poturalski - The Carolina Hurricanes inked the 5-foot-10, 22-year-old who was New Hampshire's leading scorer with 52 points in 37 games.
BURNS MAKING A LATE NORRIS PUSH
The debate over who should win the Norris Trophy has focused on Ottawa Senators defenceman Erik Karlsson, who is likely to become the first defenceman since Bobby Orr, in 1974-1975, to lead the league in assists, and Drew Doughty, a great defenceman who is apparently being considered for a lifetime achievement award at the age of 26.
Lost in the shuffle, somewhat, are the other contenders, the most notable of whom may be San Jose Sharks defenceman Brent Burns, who has a career-high 26 goals and 66 points, while averaging 4.24 shots on goal per game.
Burns doesn't drive play the way that Karlsson and Doughty do, but it's hard to ignore his production, which includes being the top defence scorer since the All-Star break (tied with Karlsson at 23 points, but with eight goals to Karlsson's two).
JOKINEN-TROCHECK-SMITH
The Florida Panthers have been a nice story this season, the surprise leaders of the Atlantic Division. While the focus has largely been on veteran stars like Jaromir Jagr, Brian Campbell and Roberto Luongo, the Panthers have also received a surprising contribution from the line of Jussi Jokinen, Vincent Trocheck and Reilly Smith.
With 25 goals during 5-on-5 play, the Panthers trio is tied for seventh in the league
EVEN-STRENGTH GOALS, BY LINE, LEADERS
| LINE | TEAM | GOALS |
| --- | --- | --- |
| Panarin-Anisimov-Kane | Chicago | 38 |
| Kunitz-Crosby-Hornqvist | Pittsburgh | 30 |
| Huberdeau-Barkov-Jagr | Florida | 28 |
| Hertl-Thornton-Pavelski | San Jose | 28 |
| Forsberg-Ribeiro-Smith | Nashville | 27 |
| Ovechkin-Backstrom-Oshie | Washington | 26 |
| Benn-Seguin-Sharp | Dallas | 25 |
| Jokinen-Trocheck-R. Smith | Florida | 25 |
| Pacioretty-Plekanec-Gallagher | Montreal | 24 |
| Hall-Draisaitl-Purcell | Edmonton | 23 |
And Florida's group didn't come with a lot of fanfare. Jokinen cleared waivers in March of 2013, Smith was rushed out of Boston, two years after he was acquired as part of the Tyler Seguin trade, and Trocheck was a third-round pick in 2011.
If a budget team like the Panthers is going to exceed expectations, a great way to do that is to find value from unlikely sources and this line has been better than anyone had a right to expect this season.
Scott Cullen can be reached at scott.cullen@bellmedia.ca