TSN Hockey's Top 10 Storylines of the Week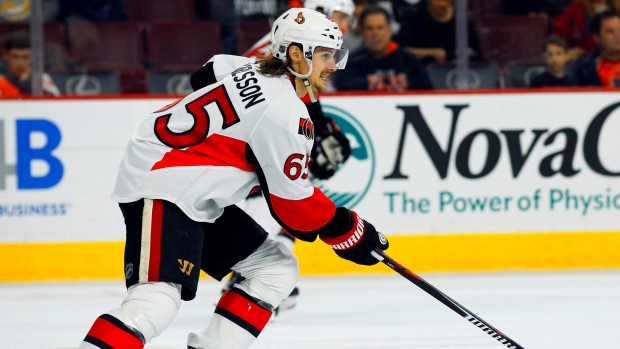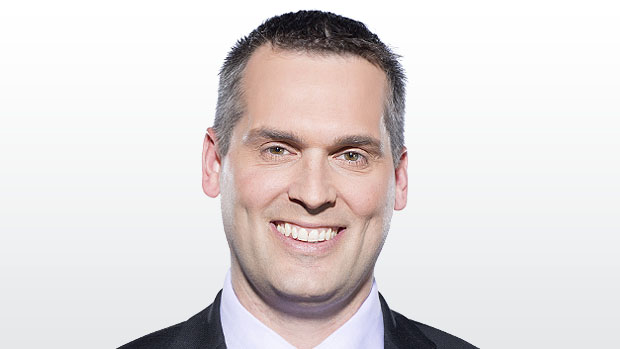 Scott Cullen takes a look at the top hockey stories from March 26th through April 1st, including email revelations, Keith suspended, award debates, Phil Kessel and more.
YOU'VE GOT MAIL
As part of the ongoing concussion litigation between former players and the National Hockey League, a slew of emails were released this week, revealing some behind-the-scenes interactions that those involved probably didn't expect to see the light of day.
There's some juicy stuff, including e-mails between NHL insiders and league execs, but there was more, including behind-the-scenes discussions about concussions, that generally didn't make NHL execs like Colin Campbell and Gary Bettman look too sharp (or remotely caring for the players). I mean, if you need a reason to think the worst of the NHL powers-that-be, you have your evidence, and then some.
But, there were also e-mails involving ex-players/executives like Campbell and Brendan Shanahan talking about getting rid of fighting ("…it's the right thing to do," wrote Shanahan) as far back as five years ago.
Now, it's not all sunshine and lollipops, because the league has been allowing fighting to organically decline rather than stepping in with any increased penalties for fisticuffs, but for guys like Campbell and Shanahan - with more than 1,200 and 2,400 penalty minutes, respectively - to be initiating discussion of that nature, well, I was actually pleasantly surprised.
Maybe it's because the ease with which execs dismissed concussion concerns had lowered (or eliminated) my expectations, but there were some voices of reason in the wilderness.
AWARD DEBATES
I don't seem to recall award voting in previous years generating the kind of heated debate that is showing up this year, with Norris Trophy, Calder Trophy and even Hart Trophy generating a steady stream of hot takes.
When it comes to the Norris Trophy, the race appears to be between Ottawa's Erik Karlsson and Los Angeles' Drew Doughty. Karlsson is a brilliant offensive performer who drives play like few others. Doughty is a terrific all-around player, but not remotely in Karlsson's class offensively - which is no shame, since Karlsson is going to be the first defenceman in more than 40 years to lead the league in assists. Battle positions have been staked out and the question is whether Karlsson wins his third Norris Trophy or whether it's "finally" time for 26-year-old Doughty to be recognized.
The Calder Trophy, for rookie of the year, is complicated by issues for the top candidates. Chicago's Artemi Panarin is a 24-year-old who played six seasons in the KHL, and has skated for most of the season on a line with the league's leading scorer. Philadelphia defenceman Shayne Gostisbehere started the season in the AHL and can't play more than 63 games. A rookie would have to be really good to be 20-25% better than a full-season candidate, wouldn't he? But that's nothing compared to Edmonton's Connor McDavid, who is unequivocally the best rookie, but he will max out at 45 games, which makes it really difficult to suggest that his rookie season is best of all candidates.
The Hart Trophy has been ticketed for Chicago's Patrick Kane for most of the season, and it does look like he's going to win the scoring title, but don't be surprised if others like Dallas' Jamie Benn and Pittsburgh's Sidney Crosby could challenge Kane. In part, it's about recency bias - Crosby has been on a tear after a slow start, while Kane's production has slowed bit after racing away from the pack early in the year - but there may be a part of just wanting to reward someone other than Kane. Who knows why?
So, with a week left in the season, there may not be tangible production that will materially change the merits of the top candidates but, if the past few weeks have been any indication, there is still more time to work on award-winning narratives. As a result, I'll probably have more to say on these awards in the coming week.
KEITH SUSPENSION
Chicago Blackhawks defenceman Duncan Keith was given a rough ride by Minnesota Wild winger Charlie Coyle, and responded with a one-handed swing of his stick, connecting with Coyle's face and the league came down with a six-game suspension for Keith.
It would have been easy for the NHL to give Keith a five-game penalty, finishing off his regular season, but the league has also been hesitant to hand out significant postseason suspensions. By knocking Keith out of the first game of the playoffs, the league probably feels like they are showing appropriate concern, contrary to critics who think the punishment was too light.
On the plus side, at least the decision was reached quickly.
The way the Blackhawks are going, the last thing they need is to open the postseason without their best defenceman. If they somehow rally from their late-season swoon and go on a playoff run, this will all be part of the adversity that they have to overcome. The alternative is that this could be part of the unraveling of a team that had championship expectations a month ago.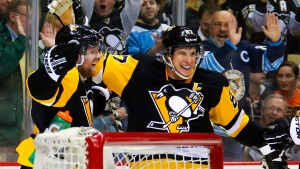 THE KESSEL RUN
The Penguins winger, a five-time 30-goal scorer, opened the season with 11 goals and 20 points in 36 games. For those that suspected Kessel was in full-blown decline after fading down the stretch last season, it looked like he was going to fulfill their low expectations.
Kessel has gradually put up better numbers since, and is finishing the year with a flourish. After scoring a goal Saturday afternoon, he has five goals and 10 points in the past five games and is up to 26 goals on the year with four games remaining. Maybe 30 isn't out of the question.
ST. LOUIS BLUES
Though they suffered a 6-5 loss to Boston Friday, the Blues have been a resilient bunch this year, overcoming a bunch of injuries to post the league's third-best record.
Before that loss to Boston, the Blue had surrendered one goal in their previous five games and going 17-6-1 in their past 24 games has them in position to challenge Dallas for first place in the Central.
Given their history, it's hard to go into the playoffs with major expectations for the Blues, but they're playing well enough that they might just be able to lure in a few believers.
EASTERN CONFERENCE PLAYOFF RACE
A funny thing happened in a league that was striving for (apparent) parity so that more teams were perceived to be in the playoff hunt: turns out that there is still a really clear dividing line between playoff teams and those on the outside looking in.
Thus, the battle for the last playoff spots in the Eastern Conference is about the only exciting race.
With five regulation losses in the past 25 games, the Philadelphia Flyers have stormed into a playoff spot.
If the Flyers continue this way through the end of the schedule, then that would leave the Boston Bruins and Detroit Red Wings to battle for the last spot in the East.
What's left? Boston visits Chicago before heading home for the last three games of the season, hosting Carolina, Detroit (!!) and Ottawa.
Detroit hosts Philadelphia before finishing the year with two on the road, at Boston and the Rangers.
Philadelphia has a busy week, with home and road games against Pittsburgh, a visit to Detroit, a home game against Toronto and a season-ending visit to the Islanders.
While we're at it, the Islanders host Tampa Bay, visit Washington and the Rangers, then host Buffalo and Philadelphia.
That all leaves enough uncertainty over where these teams will end up and there will be one left on the outside when the playoffs begin.
MASTERTON
While NHL awards practically thrive on a certain vagueness, perhaps none causes more unusual nominations than the Bill Masterton Award, given to the player "who best exemplifies the qualities of perseverance, sportsmanship, and dedication to hockey."
So, the list often includes players who have battled injuries and ailments in order to play in the National Hockey League. To say is one more deserving than another in this category is virtually impossible - Is Max Domi more dedicated for playing despite having diabetes, or is Jaromir Jagr more dedicated because he's playing a big role on a playoff team at 44-years-old? - but sometimes there's a nominee that might cause a double-take.
This year's oddity is Buffalo Sabres centre Ryan O'Reilly, who a terrific young player and has lived up to expectations after he was acquired in a blockbuster trade last summer, but he was also charged with impaired driving after crashing his truck into a Tim Horton's last summer. That's the one Sabre who best exemplifies Masterton qualities?
The thing is, prior to last summer's incident, O'Reilly had a tremendous reputation for being a gamer, the kind of player every team would like to have and his team-related rep may remain intact, but it's hard to imagine offering up an award based on dedication to the sport in the aftermath of a DUI charge.
It's not a huge deal, and the blowback on this may be an indication that people are ready for playoffs to start, but it's still strange.
GARRET ROSS
The Blackhawks prospect was charged in a revenge porn case and suspended by the NHL club last week, as covered in last week's Top 10 Storylines, but then it was determined this week that the offence took place in Michigan as opposed to Illinois. This is relevant because Michigan doesn't have the same revenge porn felony - it's a misdemeanor - so the charges were dropped.
It took the Blackhawks six weeks after Ross was charged before he was suspended, then once charges were dropped - over jurisdiction - it took the Blackhawks hours to reinstate him.
The accuser was obviously not pleased with the decision, and it would be fair to wonder how the Blackhawks came to the decision to move on, business as usual, but they're not interested in discussing this subject.
JIMMY VESEY
The Harvard winger, a finalist for the Hobey Baker award, didn't sign a contract with the Nashville Predators, the team that drafted him in the third round of the 2011 Draft, and that caused a bit of a storm, with Predators GM David Poile expressing dismay over how it was handled.
Naturally, Vesey's camp didn't quite agree with how their client was portrayed.
The bottom line is that Vesey is headed for free agency in August, and all reports seem to have the Boston Bruins and Toronto Maple Leafs as the two teams most likely to secure his services.
COLLEGE SIGNINGS
There are some NCAA players signing NHL deals though. Here are the most notable ones that have inked since last week:
Zach Werenski - The eighth pick in the 2015 Draft, Werenski turned pro after scoring 36 points (11 G, 25 A) with a plus-5 rating in 36 games as a sophomore at the University of Michigan.
Mark Jankowski - Calgary's shocking first-round pick in 2012, the lanky forward put up 40 points (15 G, 25 A) and a plus-24 rating in 38 games as a senior at Providence College.
Matt Grzelczyk - The Boston Bruins signed their third-round pick from the 2012 Draft, after he posted 23 points (10 G, 13 A) and a plus-17 rating in 27 games as a senior at Boston University. He's on the small side, but a productive puck-mover.
Kalle Kossila - A 22-year-old Finnish winger who played at St. Cloud State, Kossila signed with Anaheim after he had 54 points (14 G, 40 A) with a plus-29 rating in 41 games as a senior.
Cristoval "Boo" Nieves - A second-round pick of the Rangers in 2012, Nieves had 31 points (10 G, 21 A) and was plus-9 as a senior at the University of Michigan.
Mario Lucia - Selected by the Minnesota Wild with a second-round pick in 2011, the 6-foot-3 forward had a disappointing senior season at Notre Dame, finishing with 24 points (12 G, 12 A) and a minus-3 rating in 37 games.
Daniel O'Regan - A fifth-round pick of the Sharks in 2012, O'Regan signed with San Jose after putting up 44 points (17 G, 27 A) and a plus-5 rating in 39 games as a senior for Boston University.
Michael Downing - Florida signed their 2013 fourth-round pick after a junior season at Michigan in which he put up 20 points (3 G, 17 A) and was plus-20 in 35 games.
Ethan Prow - The Pittsburgh Penguins signed the undersized blueliner after his senior season at St. Cloud State, during which he produced 38 points (8 G, 30 A) and a plus-29 rating in 37 games.
Kevin Boyle - The 23-year-old goaltender was signed as a free agent after a big senior season at UMass-Lowell, where he posted a .934 save percentage in 39 games.
Charlie Lindgren - The Montreal Canadiens inked the 22-year-old goaltender out of St. Cloud State after he recorded a .925 save percentage in 40 games as a senior.
Kasimir Kaskiuo - The 22-year-old Finnish netminder was signed as a sophomore out of Minnesota-Duluth after posting a .923 save percentage in 39 games.
MacKenzie MacEachern - A third-round pick by the Blues in 2012, MacEachern was signed after his junior season at Michigan State, posting 30 points (14 G, 16 A) and a minus-19 rating in 37 games.
Scott Cullen can be reached at scott.cullen@bellmedia.ca