TSN Hockey's Top 10 Storylines of the Week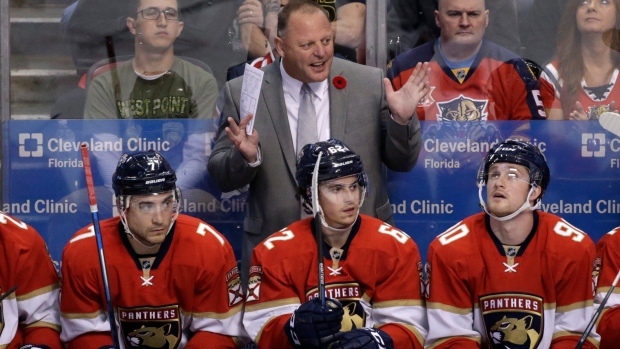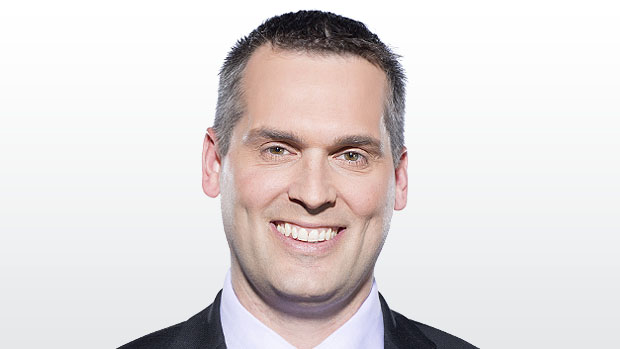 Scott Cullen takes a look at the top hockey stories from November 25th through December 2nd, including the Florida Panthers, Connor McDavid, Hamilton trade rumours, Eichel, improving Blue Jackets and more.
PANTHERS FIRE GALLANT
The Florida Panthers were the first team in the NHL to fire their coach this season, a coach who was a finalist for the Jack Adams award last season after leading the club to a franchise-record 103-point campaign.
It stirred up lots of different things, like the analytics vs. old school debate which had been dormant for at least a day, maybe two, before being thrust back into the spotlight, but it ultimately seemed to be a difference in philosophy between ownership and the head coach, a story that is pretty common among coaches getting fired in professional sports.
Nevertheless, this decision suddenly puts the Panthers in the crosshairs for media criticism, and that's something new. Usually, what happens in Florida tends to stay in Florida, but this decision has attracted big-time league-wide attention, and it was the focal point of my radio appearances this week.
MCJESUS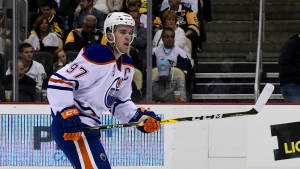 Edmonton's second-year superstar, a skater like no other, is opening up a lead in the scoring race.
Even with Pittsburgh's Sidney Crosby trying to close the gap, McDavid has 15 points during a seven-game point streak, and he now has 34 points, six more than Tampa Bay's Nikita Kucherov, who currently ranks second, and nine more than Crosby.
What kind of slump is going to be needed for someone to catch a healthy McDavid?
DOUGIE HAMILTON TRADE RUMOURS/SHOT DOWN
Word got out that the Calgary Flames were listening to offers on defenceman Dougie Hamilton, only to have the idea summarily, and colourfully, dismissed by Flames President of Hockey Operations Brian Burke.
Now, the Flames seem not to like the idea of Hamilton being shopped, but anyone trying to connect the dots would wonder why a defenceman being paid so much is getting played so little.
Rumblings about offers for Hamilton included Arizona's Anthony Duclair – pretty tempting to get a winger with one goal and 25 shots in 22 games – or Toronto's James van Riemsdyk.
Maybe the Flames aren't looking to deal Dougie Hamilton but, even after those denials, I wouldn't be surprised to see it happen over the course of the next year.
CRAIG'S LIST
Craig Button has released his latest NHL draft rankings, and Nolan Patrick, the Brandon Wheat Kings centre, remains at number one, even though he's missed a bunch of time this season with injury.
Patrick, a 6-foot-3 centre, has nine points in six games, but had sports hernia surgery and is hoping to be ready for this year's World Junior tournament.
Other top-ranked players for the draft include Swedish defenceman Timothy Liljegren, Finnish USHL winger Eeli Tolvanen, Windsor centre Gabe Vilardi and Swiss-born Halifax centre Nico Hischier.
EICHEL RETURNS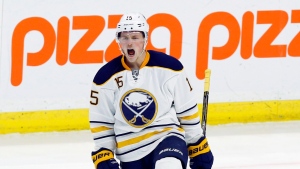 The Buffalo Sabres have struggled early in the season, stagnating after last season's progress, but some of those struggles could be attributed to injuries, the most obvious of which was the high ankle sprain that knocked out 2015 second overall pick Jack Eichel.
Eichel made his season debut this week, and has made an immediate impact, scoring three goals and adding an assist in his first two games, so maybe there is reason for optimism after a slow start.
HOW ABOUT THOSE BLUE JACKETS?
Coming into the season, expectations were not high for the Columbus Blue Jackets, a team that finished 27th in the standings last season.
But, a rebound season from goaltender Sergei Bobrovsky (.929 SV%) and the league's best power play has propelled Columbus towards the top of the standings – with 30 points in 22 games, they are only behind Chicago, Montreal and the New York Rangers in points per game.
However, do not dismiss the Blue Jackets as merely riding a hot goalie or sizzling power play. One reason to think this could continue on the right path is that Columbus is controlling play over their past nine games, getting 54.2% of score and venue-adjusted shot attempts during 5-on-5 play, a stark improvement after 47.3% leading up to that point.
FORBES VALUES
Forbes magazine offered their perennial NHL franchise values and, somehow, it resulted in decreased value for every Canadian franchise.
I have a hard time imagining that would be the case if those teams were actually on the market – like a few of those teams are clearly on the way up after years of misery – but when it comes to ballpark pricing, it figures that the Montreal Canadiens and Toronto Maple Leafs are both worth more than a billion dollars.
Remember this, and this, when the owners lock out the players before the next CBA.
TAMPA BAY STUMBLES
Remember when star forwards Taylor Hall, Johnny Gaudreau and Steven Stamkos suffered injuries and the consensus was that the Lightning would be fine? They've played, and had success, without Stamkos before so it's just more of the same, right?
Maybe not. They've lost four in a row, by a combined score of 19-9, and suddenly their position in the standings isn't quite so comfortable.
HOFFMAN, BURNS, CAMMALLERI HEATING UP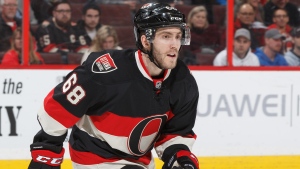 Among the mortals (ie. in the non-McDavid, non-Crosby rest of the league), Ottawa's Mike Hoffman, San Jose's Brent Burns and New Jersey's Mike Cammalleri have been on a tear.
Hoffman got off to a slow start this year, but he's in pretty good shape now after tallying 10 points (5 G, 5 A) in the past six games. Represent those Kitchener Dutchmen!
Burns is the top scoring defenceman in the league, with 21 points in 24 games, after putting up seven points (3 G, 4 A) in the past six games.
Cammalleri returned to action from an absence due to his daughter's severe case of pneumonia and has nine points (4 G, 5 A) in five games for a Devils team that sorely needs the offence.
WORLD JUNIORS
Canada named its training camp list for this year's World Junior tournament, and Vancouver/Victoria were named as hosts for the 2019 tournament.
Mix in Edmonton hosting future editions of the Ivan Hlinka tournament, and it's been a big week for Hockey Canada and the next generation of hockey stars.
Scott Cullen can be reached at scott.cullen@bellmedia.ca