TSN Hockey's Top 10 Storylines of the Week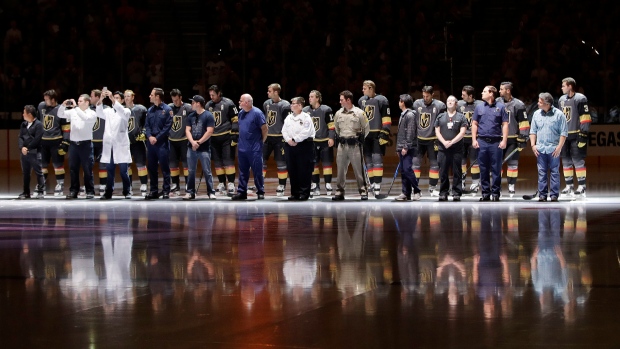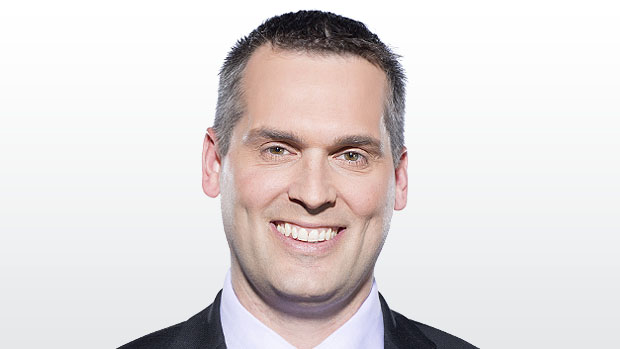 An amazing start in Vegas, Galchenyuk's slide, White House visit, Auston Matthews and more in TSN Hockey's Top 10 Storylines of the Week.
VEGAS GOLDEN KNIGHTS
The league's 31st franchise has started by winning its first three games, with veteran winger James Neal scoring the winning goal in all three games. He has five of the team's nine goals through three games.
Goaltender Marc-Andre Fleury has been terrific, stopping 103 of 107 shots, but just as Neal isn't going to score 135 goals, Fleury isn't going to stop 96% of the shots he faces.
In addition to their impressive on-ice results, the Golden Knights are doing this in the aftermath of the horrific shooting in Las Vegas, so they have been a part, however small, of the community's recovery.
All these positive vibes help keep the wolves at bay, because the Golden Knights still have Vadim Shipachyov and Shea Theodore in the AHL.
GALCHENYUK
This is a story that comes with a history. The Canadiens have demoted their 23-year-old forward to the fourth line after he's gone without a point in the first four games.
Under normal circumstances, this wouldn't necessarily be a huge deal, but because it's happening to Galchenyuk, given his history with the franchise, well, it seems like a lot more of the same.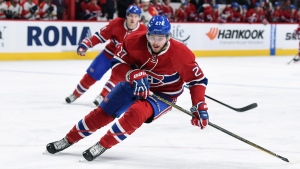 So, that history: the third overall pick in the 2012 Draft, Galchenyuk was sheltered to an excessive degree early in his career. Protecting a young player is one thing, but not taking advantage of his offensive gifts (especially on a team without great scoring talent) seemed like a missed opportunity.
Nevertheless, he did emerge as a 30-goal-scorer in 2015-2016, as a 21-year-old and, before getting injured last season, Galchenyuk put up 23 points in 25 games. He struggled upon returning from injury, but the reason for those struggles would seem rather obvious.
Furthermore, Galchenyuk started his career on the wing, but did get a chance in 2015-2016 and then last season to play centre, but former head coach Michel Therrien and current head coach Claude Julien have both come to the determination that Galchenyuk is not responsible enough defensively to handle playing centre.
Being considered inadequate to play centre for the Montreal Canadiens, a team with glaring needs down the middle, certainly says something about how the franchise views the player, and while the Habs insist that they are not burying Galchenyuk, an enterprising GM for another team might want to put in a phone call, just to see how the Canadiens really value the 23-year-old.
WHITE HOUSE VISIT
Despite facing a barrage of criticism, in the midst of the president getting into spats with the NFL and NBA, the Pittsburgh Penguins pressed forward and visited the White House on Tuesday.
It's certainly possible that the Penguins negotiated some terms in the background. They didn't make a show of presenting Trump with a team sweater, and the team's superstar, Sidney Crosby, was nowhere near the centre of the group, and the Penguins, generally, looked rather uncomfortable with the whole thing.
But they went and they will have to own that decision. Some pictures can look particularly objectionable in the history books and going to see the president in the midst of a very racially divisive run has the potential to age very poorly.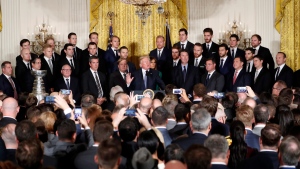 J.T. BROWN
One of the reasons that the Penguins' decision to go to the White House came under such harsh criticism is because hockey is such a predominantly white sport.
So, it's hard for a lot of the players in the league to even grasp the day-to-day hardships that can be present for a person of colour. Thus, it's a really strong statement to have a NHL player raise his fist during the anthem, as Lighting winger J.T. Brown did on Saturday.
Sharks winger Joel Ward and Flyers winger Wayne Simmonds have talked about kneeling during the anthem too, but Brown is taking a stand, and he's doing it as a player who is on the lineup bubble, dressing for one of Tampa Bay's first four games.
This issue matters to Brown and full credit to him for having the courage to make his statement.
MATTHEWS CONTRACT
It's not as though this is a pressing issue, because he can't sign an extension until next July, but with the Toronto Maple Leafs off to a good start, there is already talk about how much franchise centre Auston Matthews might get in his next deal.
Matthews has six points, and is rocking nearly 59% possession, in the first four games, so he's setting expectations at a really high level. The question is whether or not, by next summer, he's going to land more than the $12.5-million per season going to Edmonton's Connor McDavid.
This is all very premature, because Matthews' production this season is going to have something to say about what that next contract will be, but it's interesting nonetheless because if Matthews is going to get as much or more than McDavid, it's going to get harder to keep their core together.
SURPRISE STARTS
In addition to unbeaten Vegas, a couple of the league's worst teams last season have started well this season.
The New Jersey Devils have won their first three games, and they are being led by some unexpected sources. 19-year-old rookie Jesper Bratt has six points in three games, making an incredible jump from Sweden's Allsvenskan League to the NHL, and last year's Hobey Baker winner, defenceman Will Butcher, has five assists in three games. It's very early, obviously, but it's still an encouraging sign that the Devils really needed coming off a poor season.
Of course, no team was worse than the Colorado Avalanche last season, and they have jumped out to a 3-1 start this year. Goaltender Semyon Varlamov has been great, and familiar names like Matt Duchene, Nathan Mackinnon, Tyson Barrie and Gabriel Landeskog are contributing, but Colorado's leading scorer is Nail Yakupov, the 2012 first overall pick who is trying to resurrect his career. Also, young wingers Sven Andrighetto, J.T. Compher and Mikko Rantanen are producing. Mix in rookies Tyson Jost and Alexander Kerfoot and suddenly there may be reason to be hopeful about Colorado's future.
CHALLENGING TIMES
With the Philadelphia Flyers leading the Nashville Predators 5-4 late in the game on Tuesday, Predators winger Scott Hartnell scored what appeared to be the tying goal, but the Flyers weren't sure that the zone entry was on side.
Since there is now a new rule indicating that an unsuccessful challenge brings with it a two-minute minor penalty, it was a big decision for Flyers head coach Dave Hakstol. Philadelphia was already down two men, so if the challenge was unsuccessful, the Flyers would be facing a 5-on-3 for, potentially, the last 1:17 of regulation time.
Sure enough, the Flyers challenged, lost and then watched Filip Forsberg score with 36 remaining in regulation to take the Predators from losing to winning with two goals in the last 1:17 of the third period.
The objective for the new rule is to provide disincentive for coaches to use replay in the hopes of getting lucky and having a goal taken off the board, yet still there to capture more egregious violations. In this case, it probably should have been enough reason for Philadelphia to let initial goal stand.
HOUSTON ITCHING FOR AN NHL TEAM?
New Houston Rockets owner Tillman Fertitta announced his interest in putting an NHL team in Houston, which might as well be a dream come true for the National Hockey League.
Whether the Houston market, the 10th-largest television market in the United States, would necessarily work for the NHL is kind of beside the point right now, but with the league preparing in some way to add a 32nd team in the coming years, and with the ideal outcome, for league balance, placing that team in the Western Conference, Houston is surely a market of interest.
Having more than one market, and Seattle seemed to be the front-runner, among Western cities gives the NHL some leverage in any type of expansion negotiation, but is also a point of leverage that all sports leagues will use as leverage against municipalities that have current teams (like, oh I don't know, the Calgary Flames) in order to secure more favourable arena deals.
If Fertitta is serious about bringing an NHL team to Houston, then the league has leverage that they didn't have before.
JAGR
45-year-old playing legend Jaromir Jagr made his season debut Wednesday, playing for the Calgary Flames in Los Angeles.
Only Wayne Gretzky has recorded more points in the league than Jagr, and while he's obviously slowed down, there is legitimate reason to believe that Jagr, who had 46 points in 82 games for Florida last season, can upgrade Calgary's forward group.
AUSTRALIA'S OWN
Washington Capitals rookie winger Nathan Walker, born in Wales and raised in Australia, made his NHL debut – and scored his first NHL goal – Saturday against Montreal.
With that background, never mind scoring, that Walker even made it to the NHL is virtually a miracle, but a really cool story.
BONUS